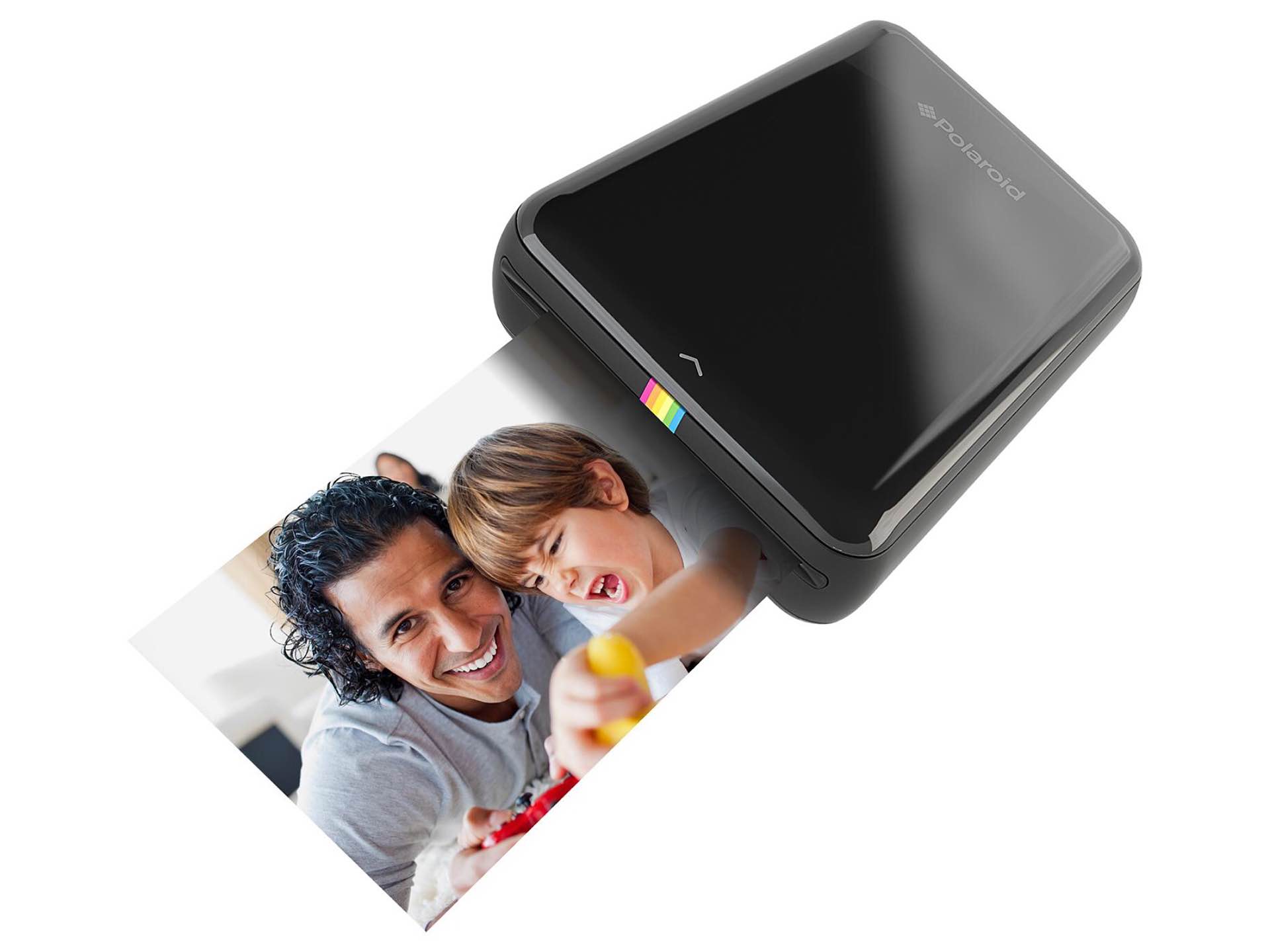 Polaroid ZIP Mobile Printer
Ever taken an incredible photo on your iPhone somewhere and thought to yourself, "Man, it would be nice if I could print this off right here"? Maybe you want to hand a copy of the photo to a companion traveler as a keepsake, or send one to your parents postcard-style, or share photos of the night's party with all your guests before they head home, or as Casey Liss suggests, have a band sign a photo you took during the concert only minutes before.
Whatever the case, the Polaroid ZIP mobile printer is a great solution. This little gadget — which clocks in at smaller than 3″ x 5″ x 1″ — uses ZINK (zero-ink) photo paper (a 10-pack comes with the printer) to produce high-quality, borderless, full-color photo prints (2″ x 3″) wirelessly from your iPhone or iPad.
This special paper is smudge-proof and resistant to fading, even from exposure to heat, light, and humidity, so the photos should last a good while. The back of each sheet can be peeled off to reveal a sticky side, so you can stick the photo wherever. A full charge of the printer's internal 500mAh battery (which takes 1½ hours) lasts about 25 prints — plenty enough for most occasions.
Get the Polaroid ZIP for $130 at Amazon.