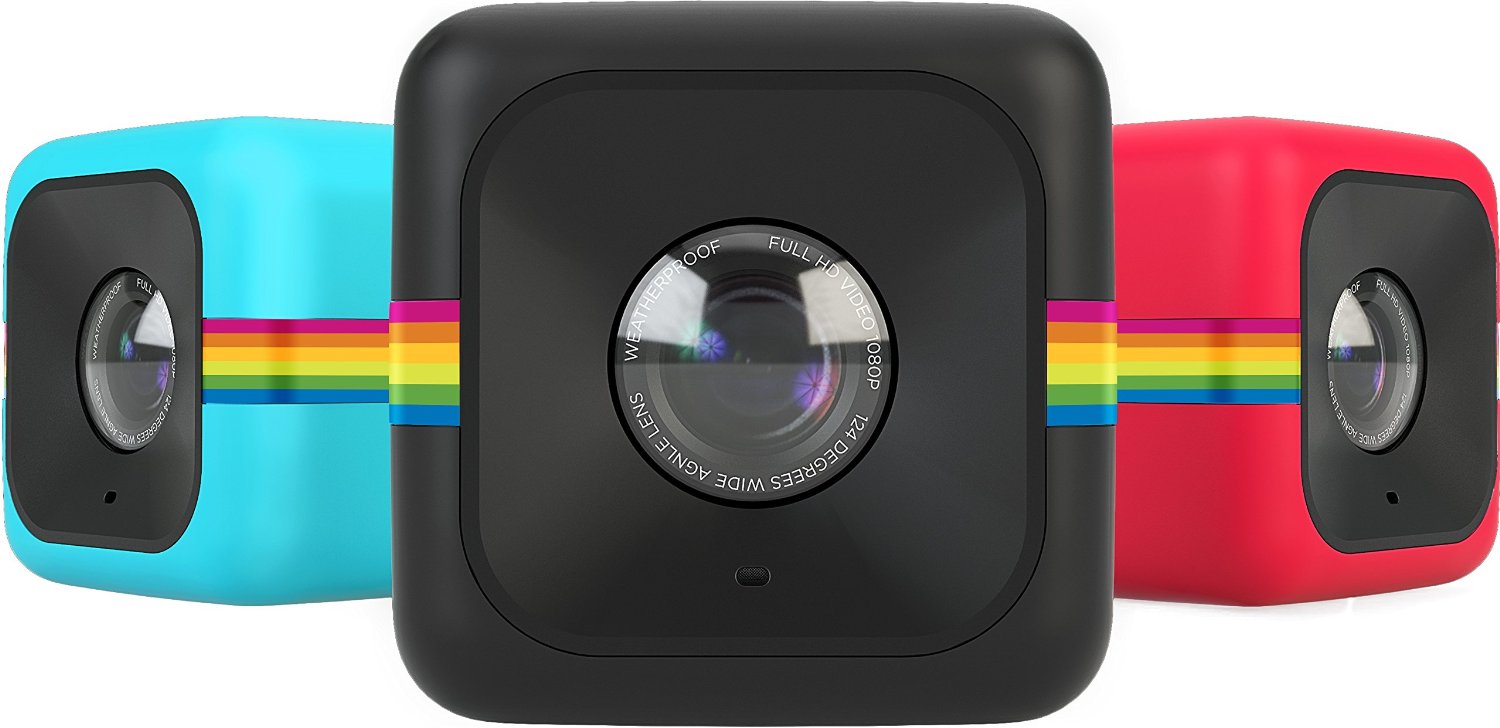 Polaroid Cube
The Polaroid Cube is a GoPro-like action camcorder that keeps things small and simple. I mean, the thing only has a single button and a single switch — doesn't get much simpler than that. The button powers it on/off, takes a 6MP still photo (single click), or starts recording footage (double click). The switch toggles between 720p and 1080p footage resolution.
The Cube sports a 124° wide-angle lens and an extremely impressive 90-minute battery life. It also has a built-in mic and a surprisingly powerful magnet built into the base, which allows it to be mounted onto any ferro-magnetic surface without external equipment.
Our biggest quibble with the Cube is that it automatically breaks clips into 5-minute segments. Great it you only want to share short clips with friends and family, annoying if you want to go beyond.
Also note that, unsurprisingly, the Cube doesn't come with a Micro SD card; you must buy one separately (32GB is the max).
On the plus side, the Cube is weatherproof and shockproof, though not waterproof per se — merely water-resistant up to ~6ft. There are also a lot of cool accessories available for it (a waterproof case, a strap mount, a suction cup mount, bumper cases in various colors, etc.)

Basically, this a great option for anyone who wants to dabble with action cameras without investing a ton of money. Get it on Amazon for $99.