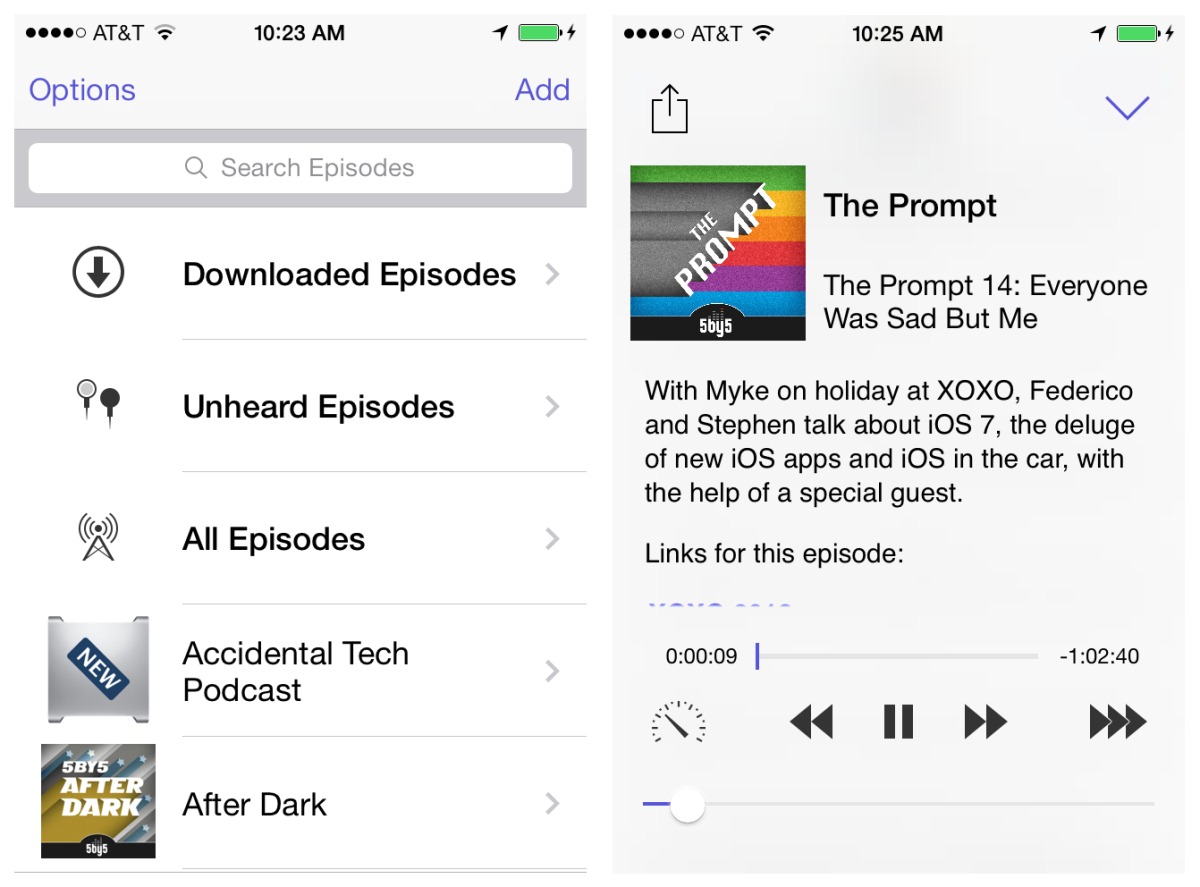 Pod Wrangler for iPhone
"Underscore" David Smith has just released Pod Wrangler, a new podcast app for iPhone. The UI is very focused, with only the essential features most podcast listeners will need. You can subscribe to shows (or import from an OPML file), download episodes for offline play, and toggle playback speed while listening. Since this is an iOS 7-only app, new episodes can also be downloaded automatically in the background.
The only playlists seen in the app are 'Downloaded', 'Unheard', and 'All'. If you require Smart Playlists or anything fancy like that, you might want to go with something like Instacast or Pocket Casts. If all you need is a simple-but-excellent player for your favorite shows, then give Pod Wrangler a spin.
The app itself is free, and by default allows you to subscribe to up to five shows. A simple $1.99 in-app purchase will unlock unlimited subscriptions, enable push notifications, and get rid of ads. If you're an existing Feed Wrangler customer though, everything is unlocked for you as soon as you sign in.