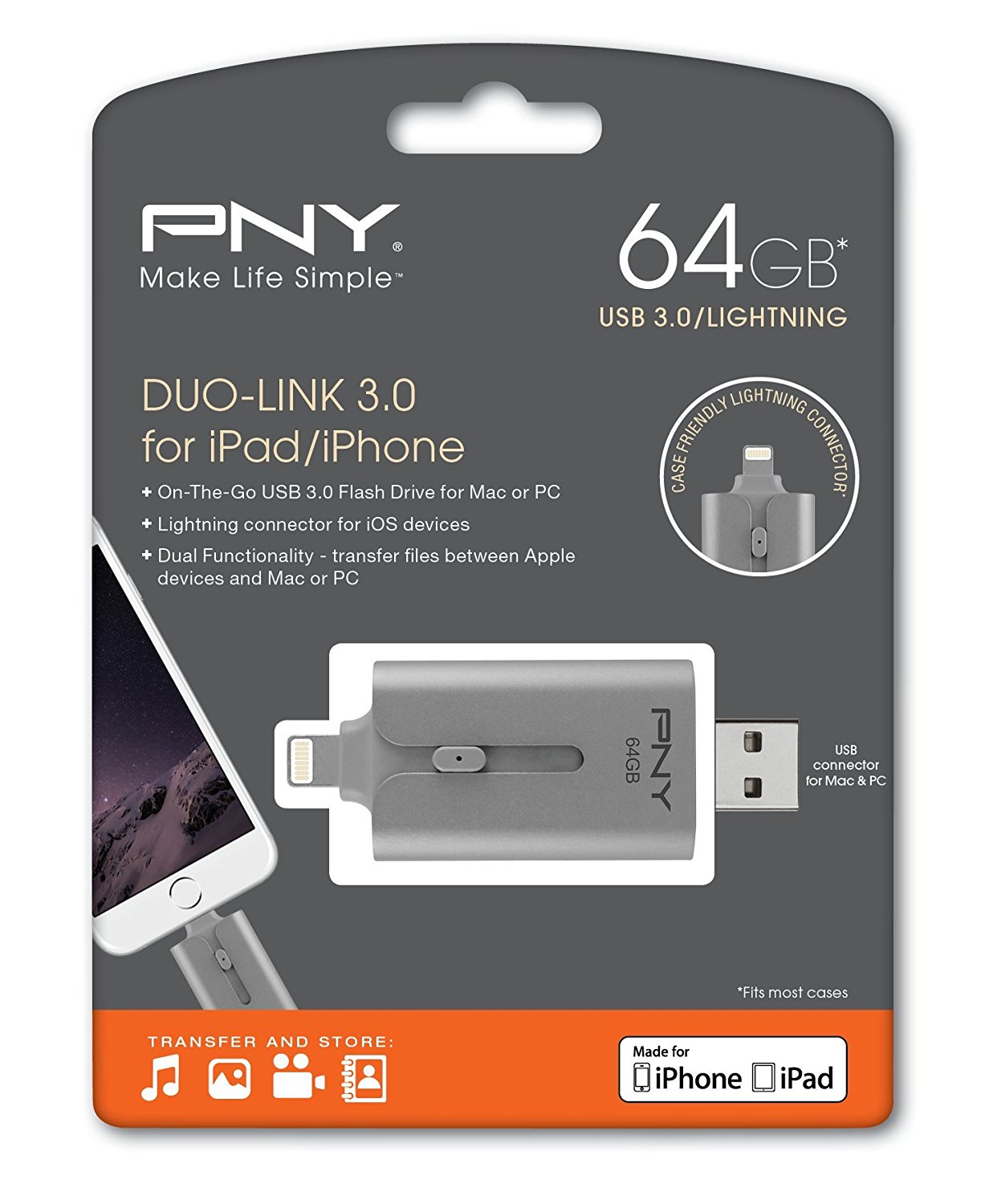 PNY 64GB Duo-Link USB 3.0 Flash Drive with Lightning
While I don't use USB drives like I used to, this device still comes in handy. It's a USB thumb drive with a lightning connector on the other end. This will allow you to quickly move data from your iOS device to a Mac or a PC without having to wait (or find) a Wi-Fi connection. You can transfer movies (DRM free), music, and photos using the free app from PNY.
Get a 64GB version for $37.99.