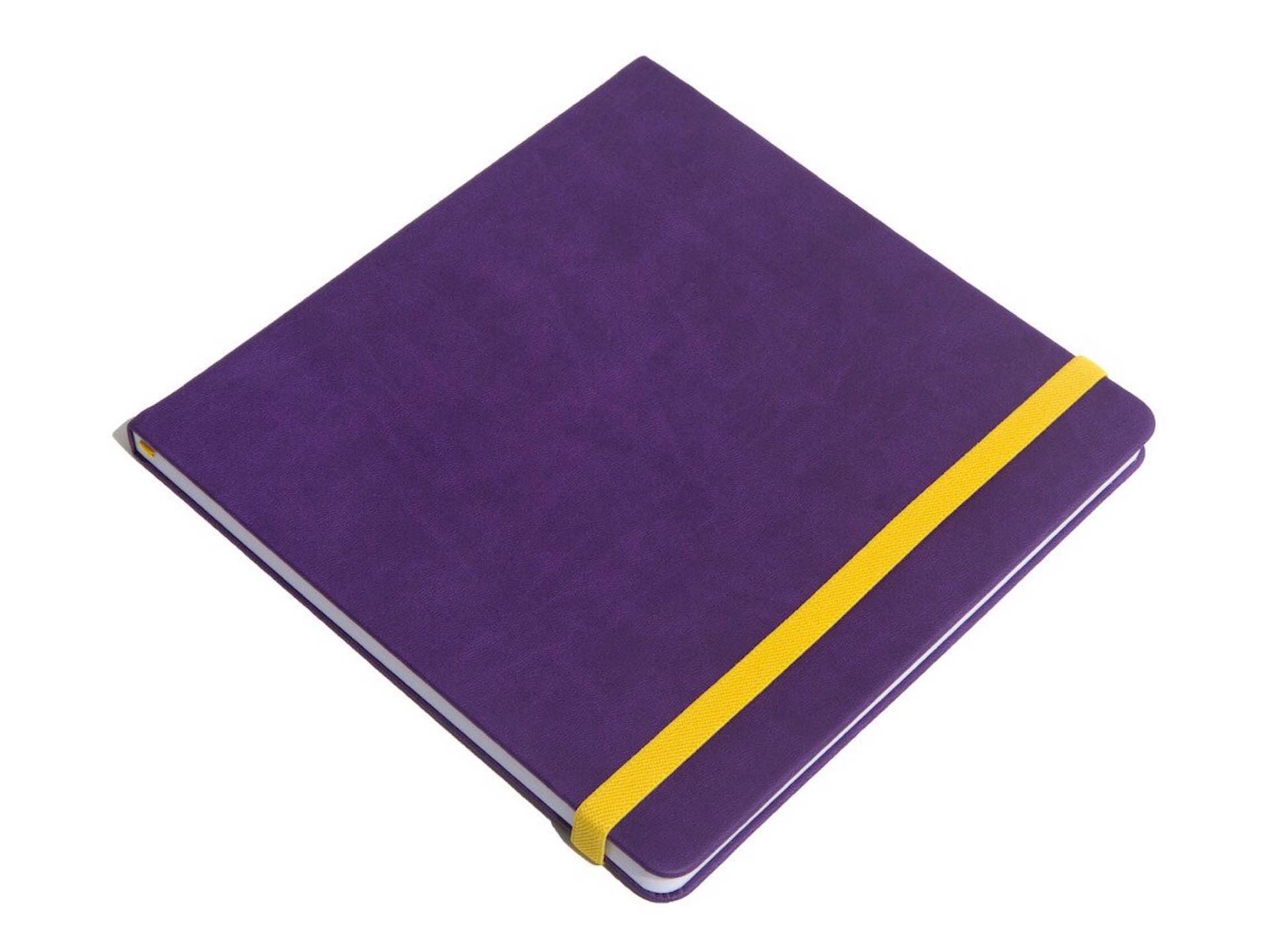 Plumchester Square Sketchbook
The Plumchester Square Sketchbook is the perfect size and shape for sketching anywhere you go, and looks great doing it. (Also, Plumchester is just an awesome company name.)
Rather than a boring black exterior, it sports a vibrant purple vegan leather hard cover with a little extra pop thanks to its yellow elastic closure and satin bookmark ribbon. It's filled with 48 blank pages of white, acid-free, 160 GSM paper, and it's perfect-bound in a way that lets the book lay open flat while you sketch.
For more details and photos of the sketchbook in use, check out this review by Brad Dowdy at The Pen Addict:
I'll be the first to admit I'm not a sketchbook guru. Watercolors, charcoal, brushes, and other media with a more artistic bent are not my forte. But I know what I want in a notebook, I have a plethora of pens, pencils, and ink to throw at one, and I know how paper should act. I think Plumchester nailed it across the board right out of the gate.
They've also got some great photos on their Facebook page.
Get this purple, square sketchbook for $18 at Plumchester.