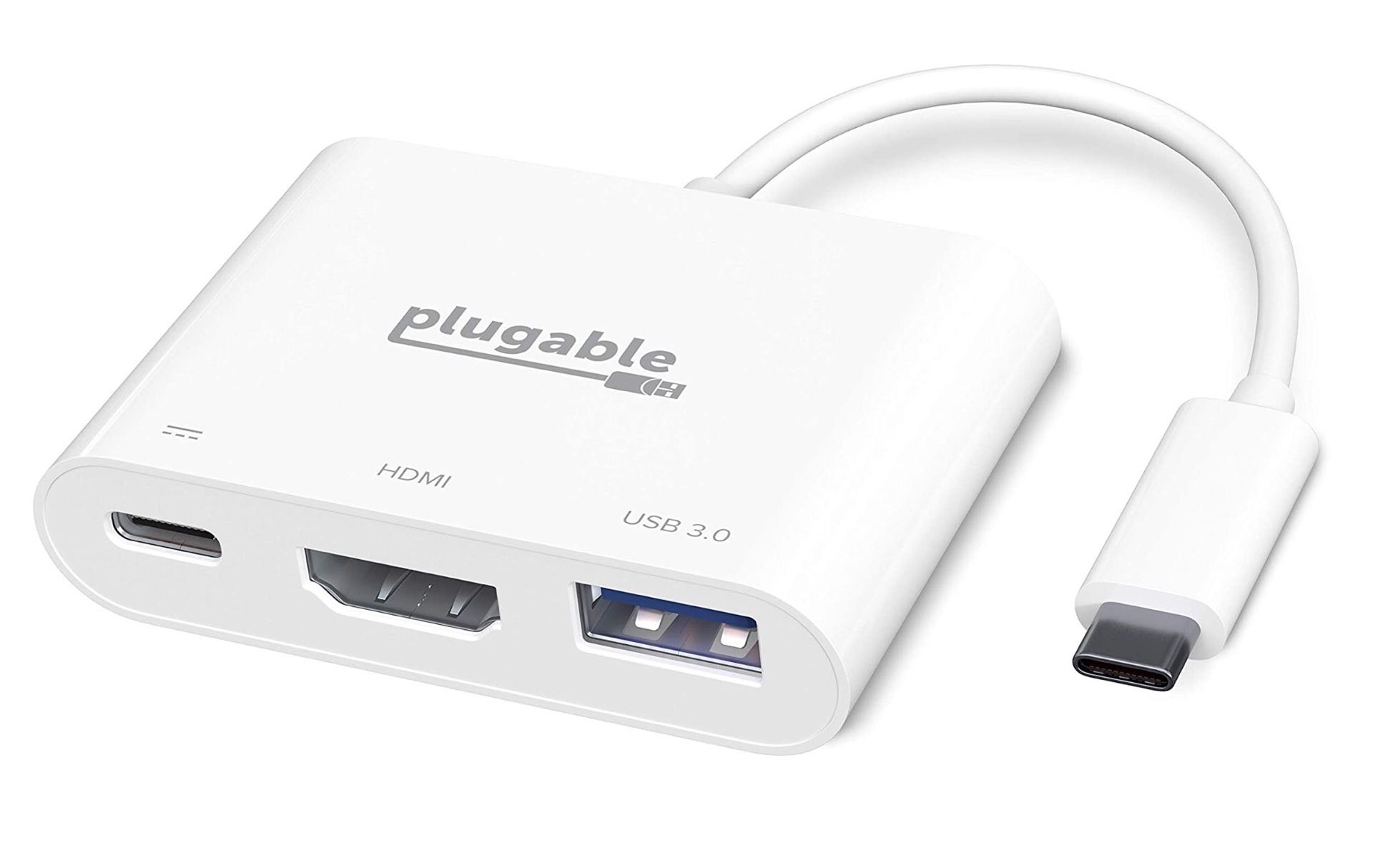 Plugable USB-C to HDMI Multiport Adapter
With today's laptops, any extra ports you can get your hands on, however few, are a boon from the heavens. Plugable's new USB-C to HDMI adapter may not seem like much at first glance, but it enhances your setup in valuable ways.
Connect this little hub to a single USB-C (or Thunderbolt 3) port and in return you get an HDMI connection for hooking up an external monitor (supports up to 4K 30Hz resolution), a USB 3.0 port for flash drives/cameras/etc, and a USB-C pass-through charging port with Power Delivery to keep your laptop going strong while you're running those other things.
The adapter is small and nicely portable, making it a worthy addition to your travel work setup when you're not using it at home or the office.
Get this adapter for $25 on Amazon. (As of July 30th, 2020 the item listing has a $5 off coupon to celebrate the launch, so really it's just $20 as long as you check the box when ordering.)