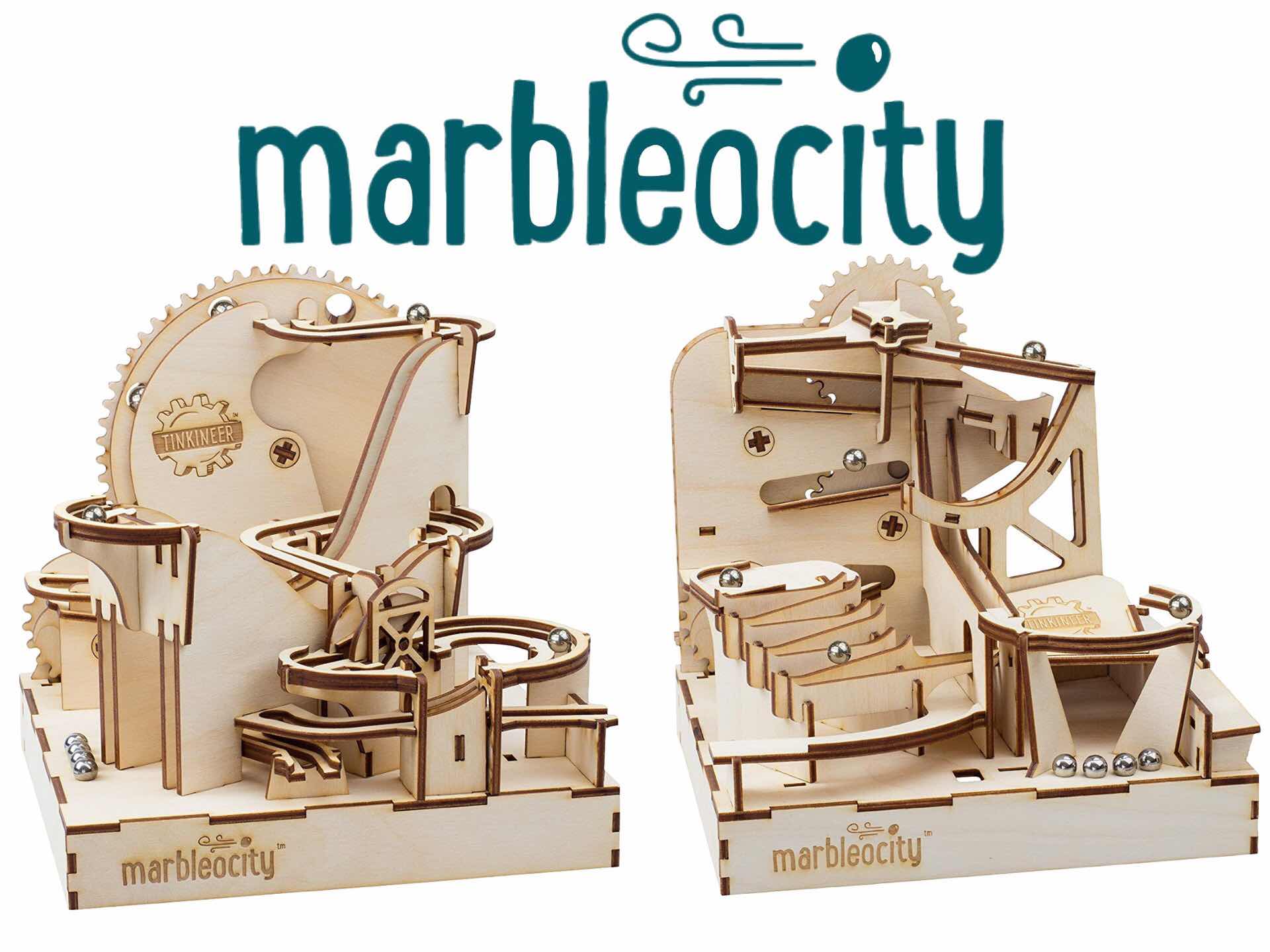 PlayMonster + Tinkineer "Marbleocity" Marble Run Kits
Marbleocity is a STEM-friendly series of build-it-yourself wooden marble machines that intoduce children to engineering principles and physics concepts in a fun, tactile way. The assembly directions in each kit include a graphic novel featuring the "Tinkineers", a group of cartoon high schoolers who present lessons and principles through their eyes, so to speak.
What's awesome about these kits is that you don't need special tools to assemble them — just regular old white glue. And, they're designed to be operated via hand crank so there's no electronics or power sources to futz with, though you can opt for a Marbleocity motor kit ($16) to automate the kit and simply watch the marbles go where they will. (You'll have to provide your own AA batteries in that case.)
In this video, you can see how the "Dragon Coaster" ($46) and "Skate Park" ($47) kits in particular can connect together:
If you do connect the two kits into one, you'll probably want to get an extra motor kit so the whole thing can run independently.
Check out the full lineup of kits here.
---
If you like these kits, you'll dig the fun and educational items in two of our buying guides: "Fun Projects for Kids" and "Eureka! 7 Gifts for Science Nerds".