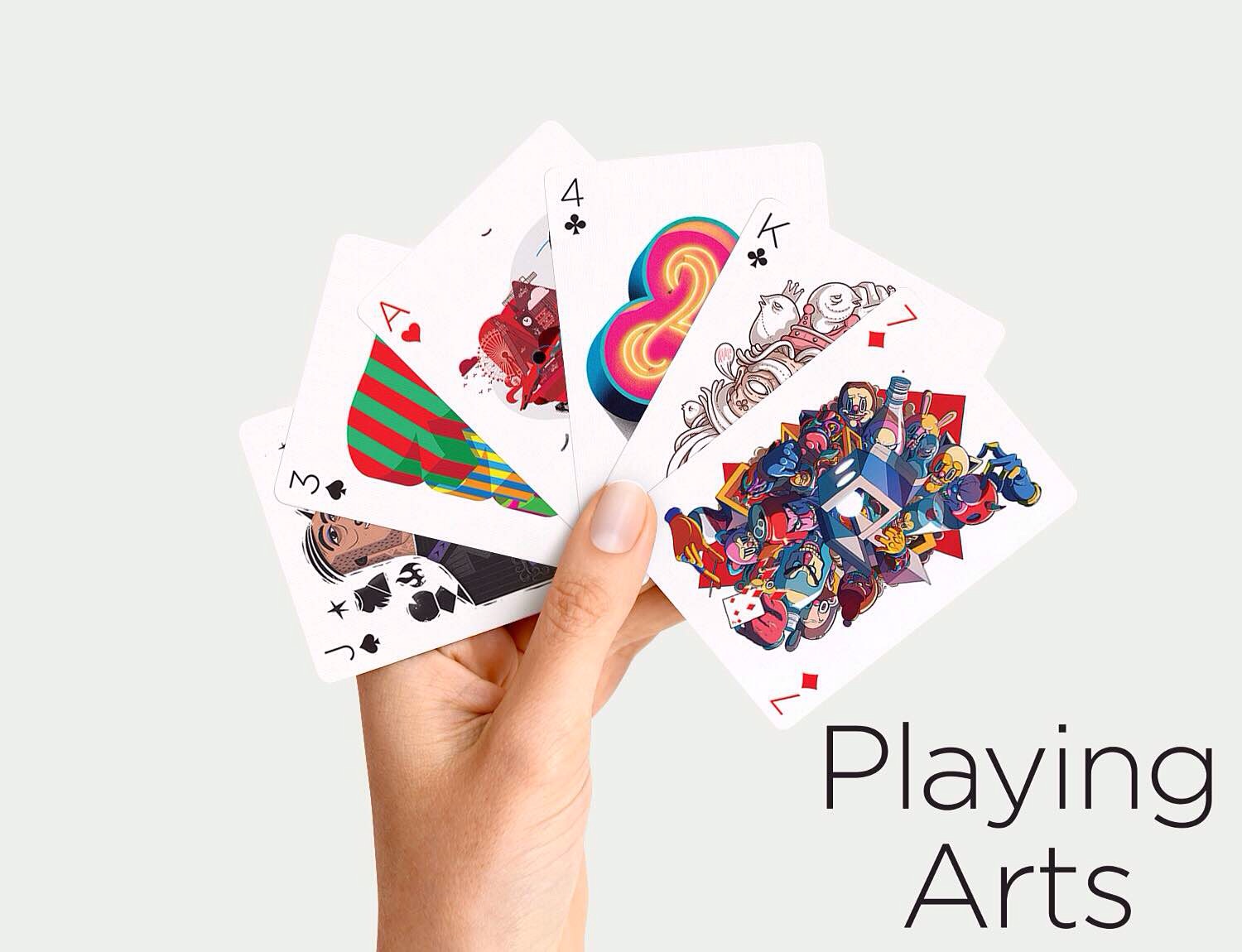 'Playing Arts' Playing Card Decks
I recently stumbled across a cool art project called Playing Arts, which has 55 designers and illustrators from around the world each designing playing card artwork in their own distinct styles. One design is unveiled every day until there are enough to compile into a deck, which is then printed with Bicycle's high-quality air-cushion card finish.
There are two editions so far, the second of which is set for release in summer 2015:
Want to be a part of their next deck project? Submit your portfolio link here.