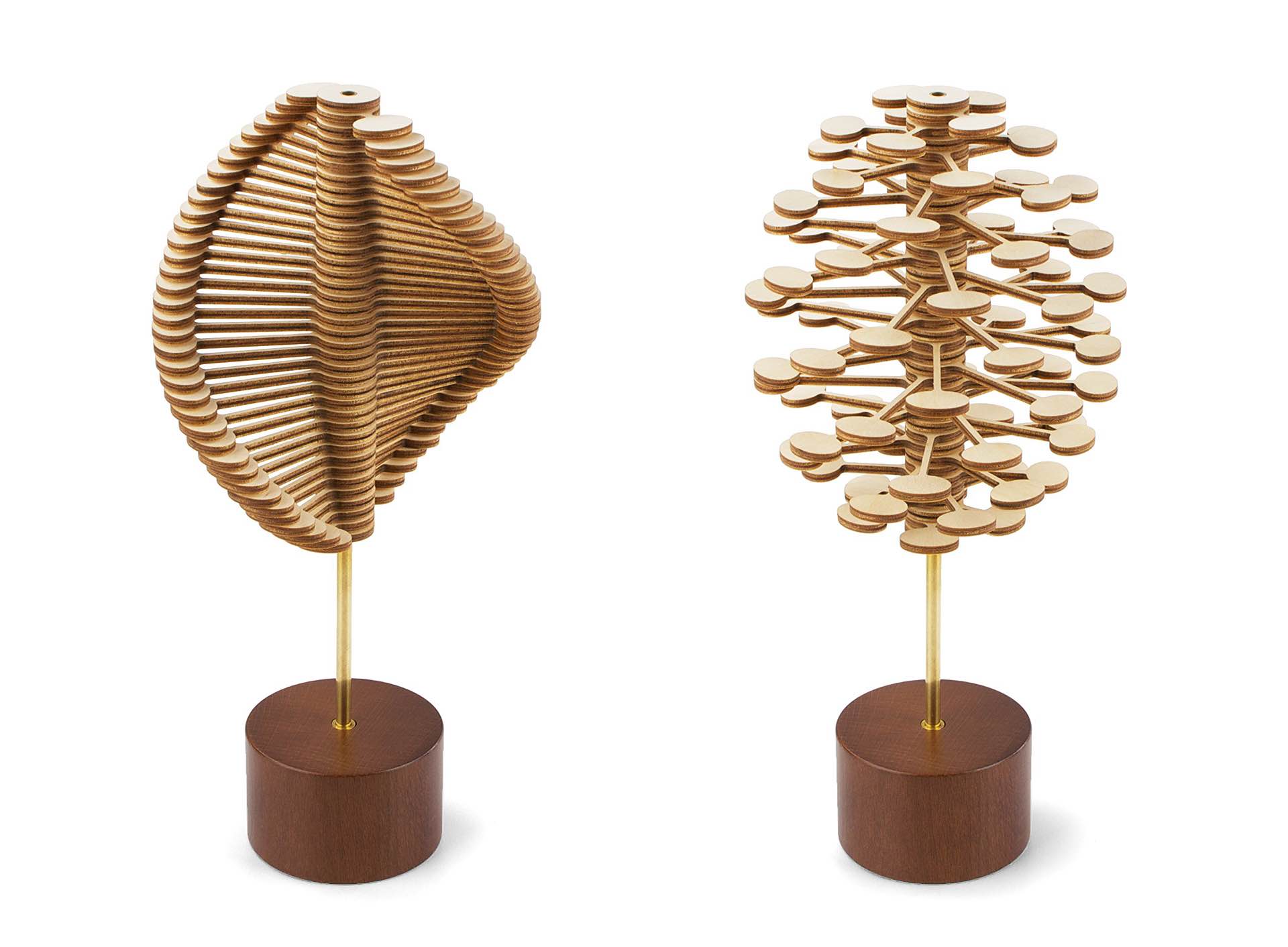 PlayableART "Helicone" Kinetic Desk Toy
PlayableART — the same folks behind the colorful, interconnected "Ball" toy we included in our 2016 Christmas Catalog — also make something called the "Helicone". It's an interactive kinetic sculpture that, with a quick twist, transforms between helix and pine cone shapes, and it's suuuper satisfying to play with:
The Helicone is made from 38 precisely laser-cut wooden pieces assembled on a brass tube, and includes a solid wood display stand. Even the box it comes in is handsome, and is perfect for giving as a gift.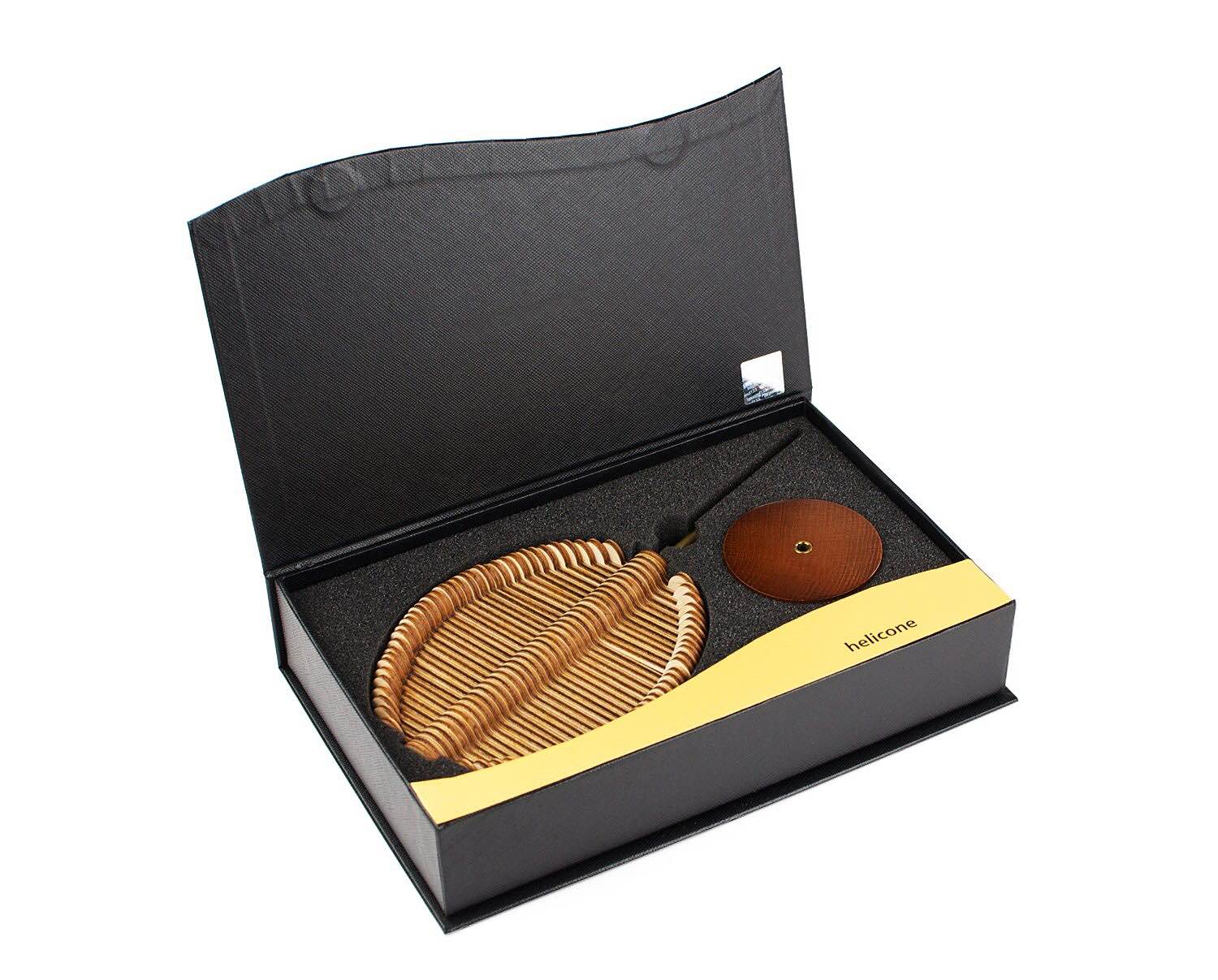 Get the Helicone for $60 at Amazon.
---
Side note: PlayableART also recently released a plastic-and-stainless-steel version of the Helicone, which they've dubbed the "Lollipopter" ($25). It's available in four colorways, pictured from above here: