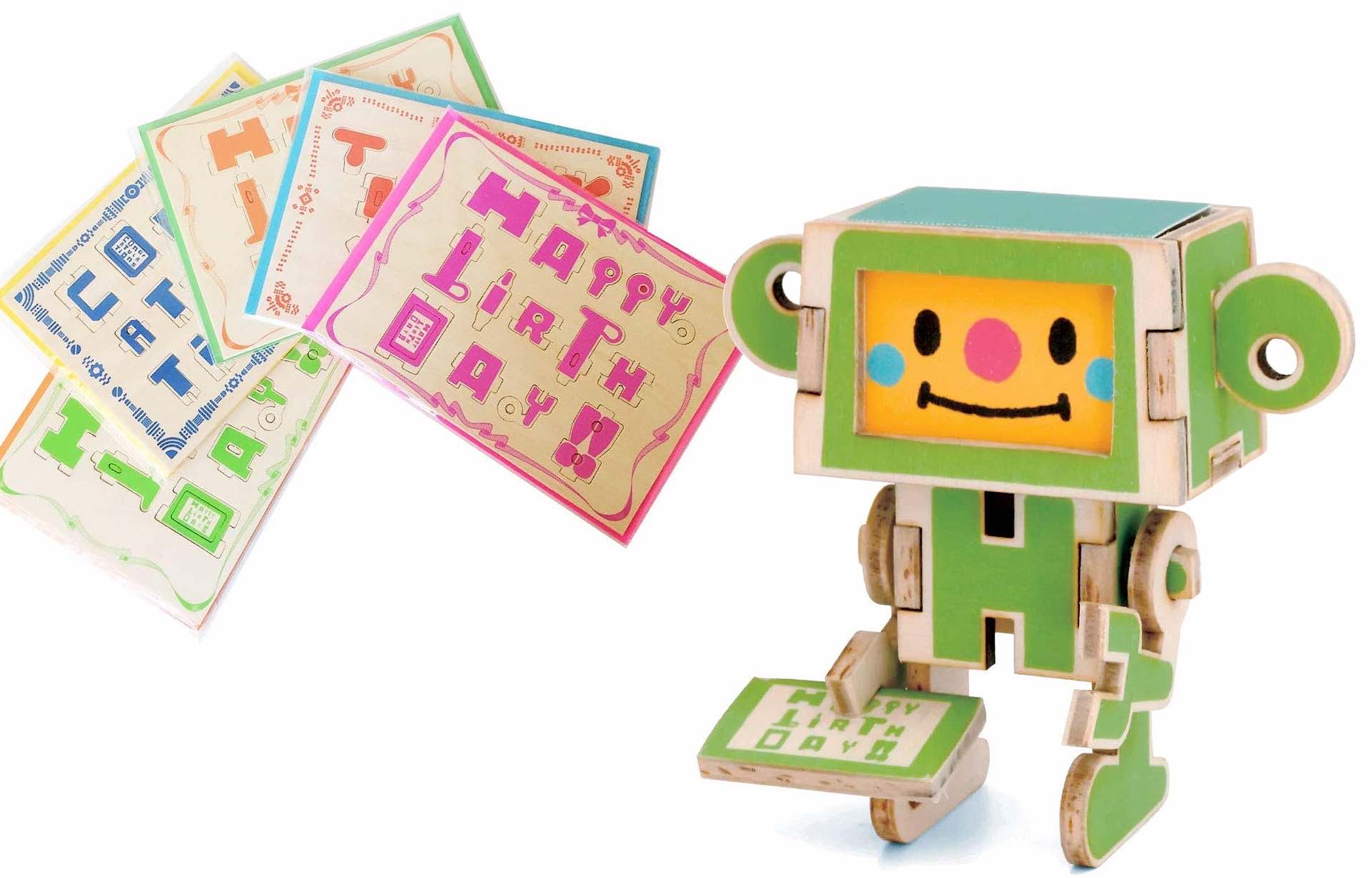 PLAY-DECO Wooden Robot Greeting Cards
Anyone who's ever gifted something to a kid on their birthday or at Christmas knows that, to them, the attached greeting card is merely a speedbump in the way of whatever awesome thing they're about to open. Oh sure, the grownups always tell them to read the message aloud and say 'thank you' …but let's be real here. The kid doesn't care about any of that.
Well, that doesn't have to be the case if you hand them one of these greeting cards alongside the gift. Each one is a wooden sheet with a message made from die-cut letters that can be popped out, sort of like a toddler puzzle — but it's the next part that makes this whole thing so unique: Those letter pieces are actually able to be assembled into a little 3D robot toy! (No glue or tape required.)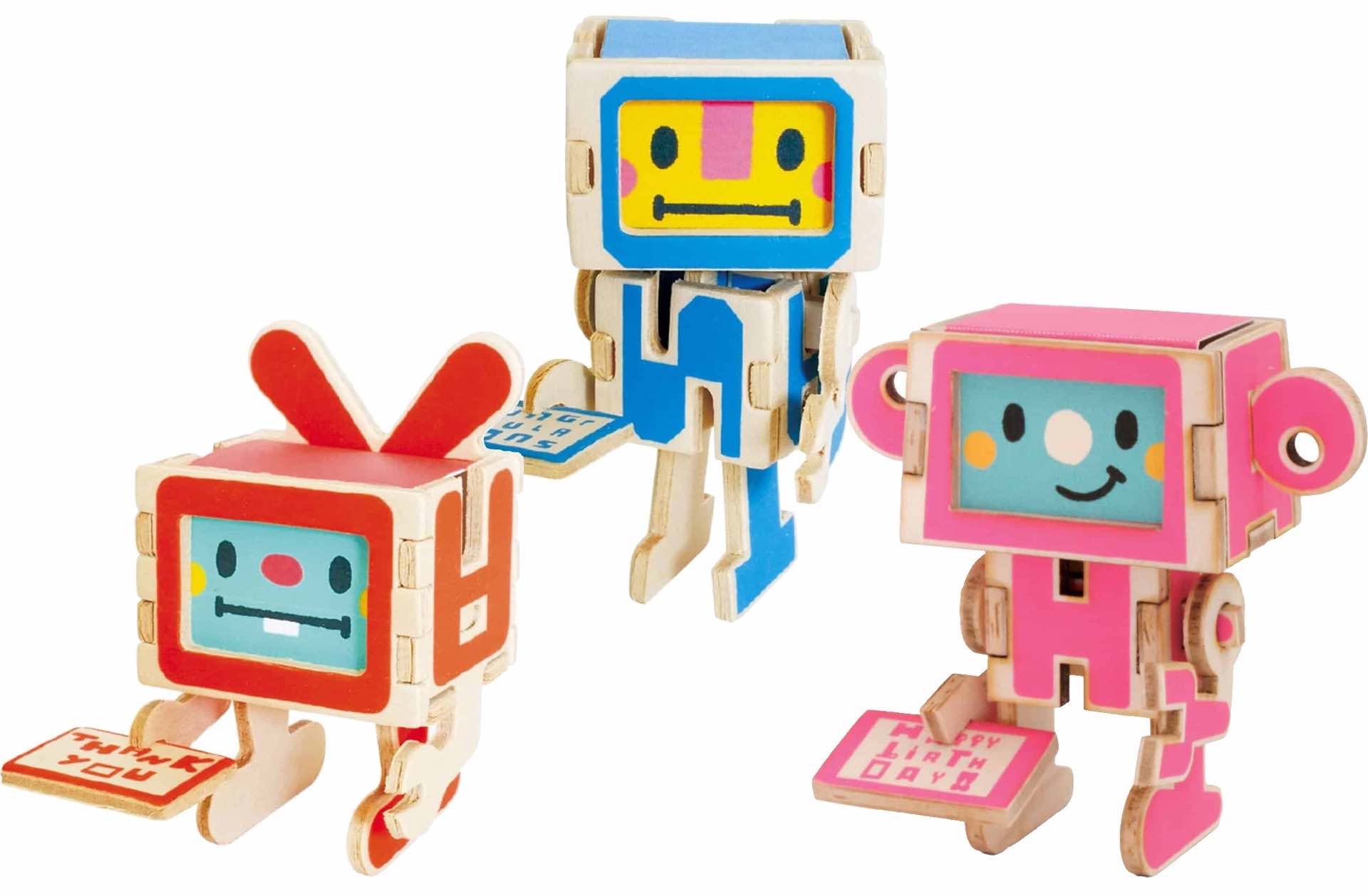 Very reminiscent of those Piperoid paper robots, no?
Another nice little touch is that each robot's face is part of a dual-ended card that can be flipped around to display a personal note or message: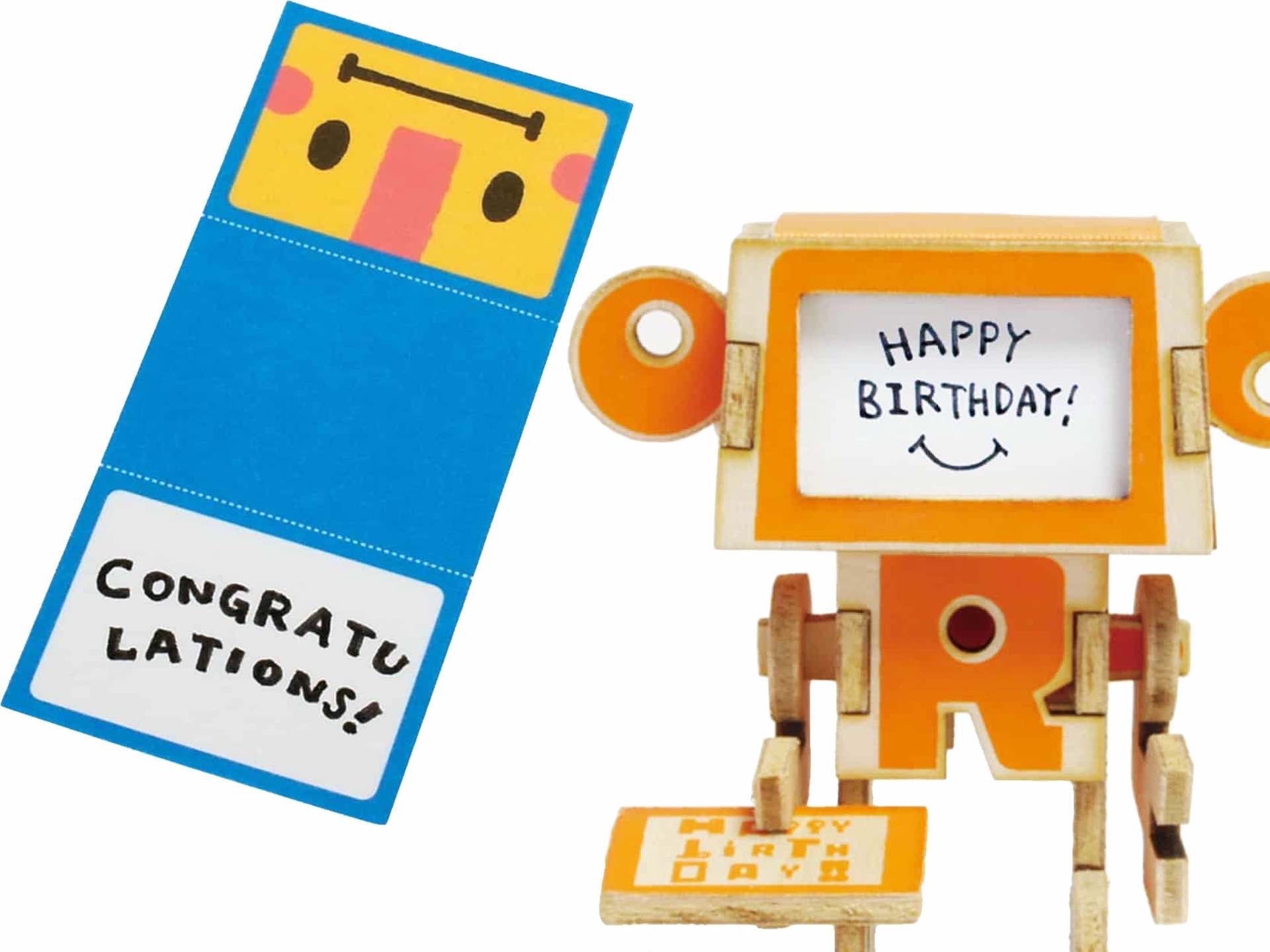 Each robot/card is $10 on Amazon, available in these variations:
They also offer a couple of vacation souvenir robots: