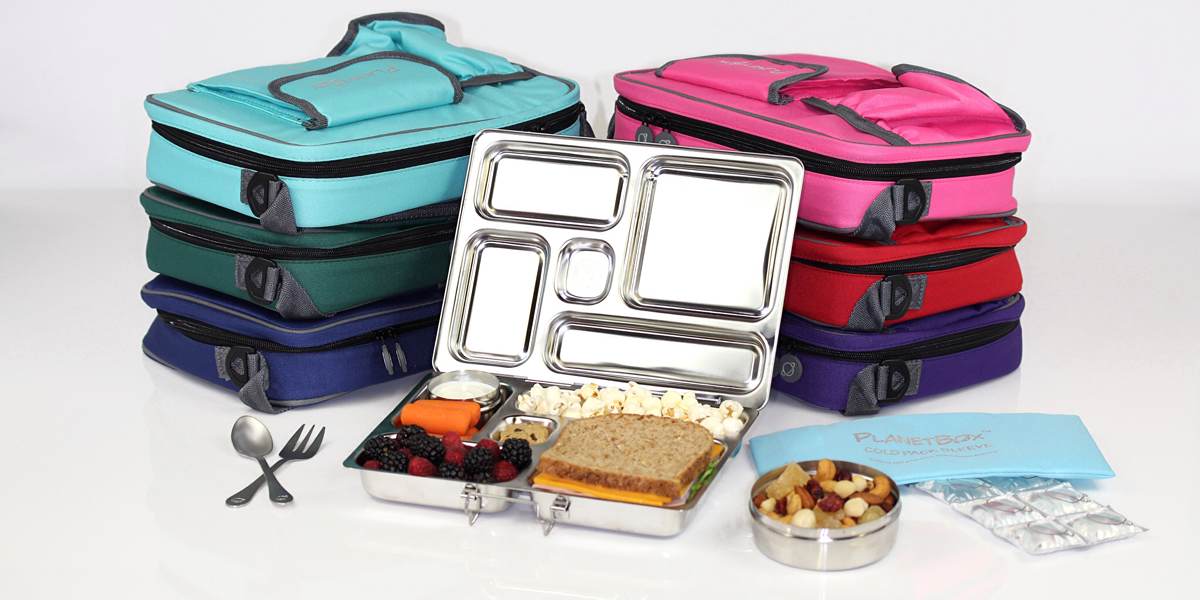 PlanetBox Rover Lunchbox
The PlanetBox Rover is an awesome little stainless steel lunchbox for kids and adults alike. It has several compartments to keep food items apart, bento-style, while the two included round/lidded containers (one large, one small) are great for dipping sauces and/or yogurt.
Its reusable stainless steel construction is both sturdy and eco-friendly. It works perfectly for solid "finger foods" like sandwiches, fruits+veggies, chips, etc., but maybe not so great for salads with dressing (unless the inside of the box gets cleaned up immediately afterward).
There are a variety to choose from, each of which comes with a single-color carrying case and a set of magnets. Prices range from $40-$75.
For a more affordable (but less sturdy) option, check out the Lunchbots bentos.