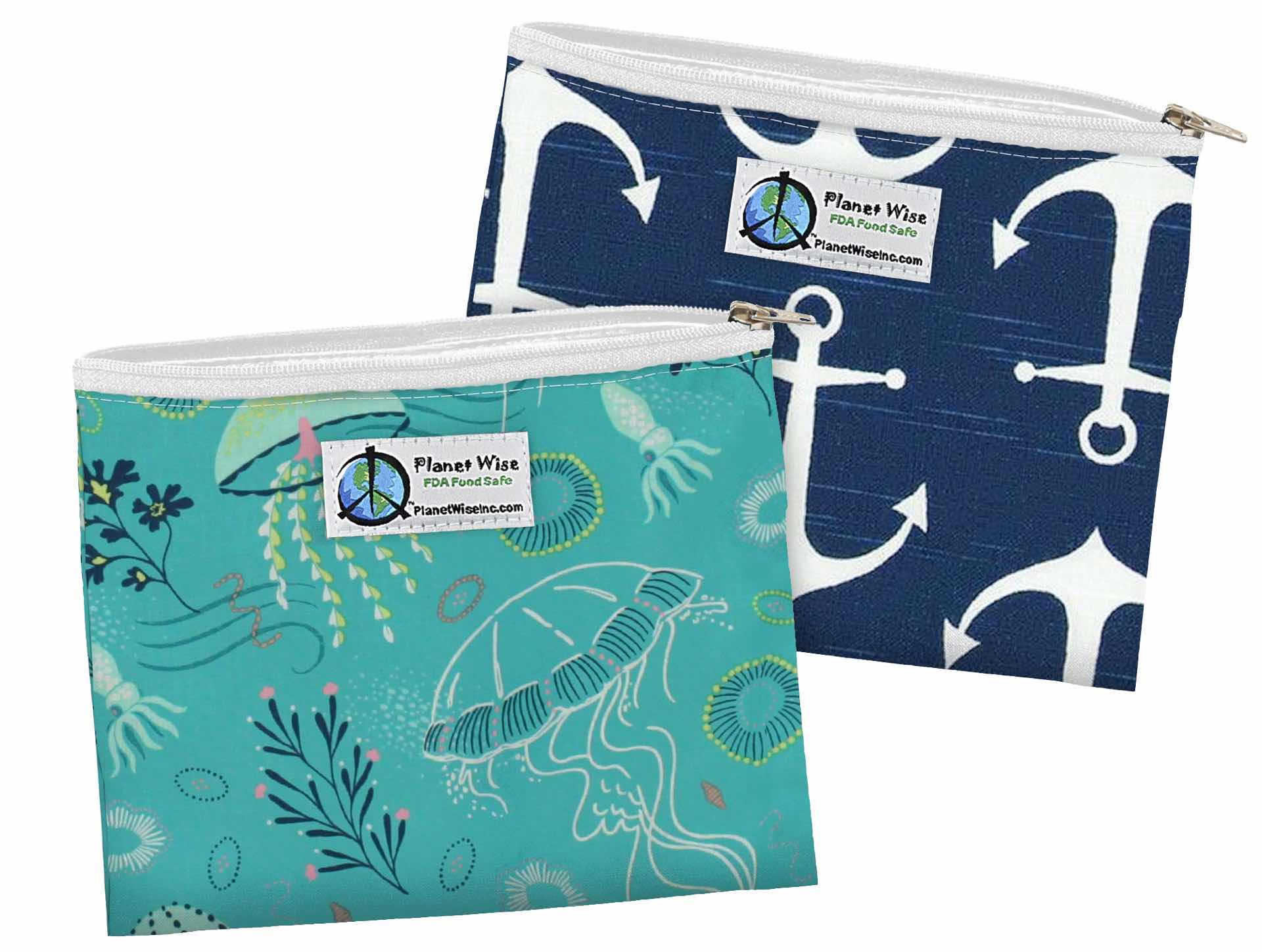 Planet Wise Reusable Zipper Sandwich Bags
One of my family's favorite activities during our travels is spending a day at a cool museum somewhere. Now, I'm a 32-year-old man, but I still love the simple pleasure of packing a basic PB&J or meat-and-cheese sandwich for lunch at these places. That said, I don't like the waste that comes from using plastic baggies.
In my ongoing quest to remove unnecessarily disposable products from my life, I've stumbled across Planet Wise's reusable zipper sandwich bags. They have food-safe EVA linings, they're machine-washable, and the seams are waterproof to keep the food fresh while preventing leaks. Great for day/field trips, picnics, family outings, you name it.
They've got a bunch of colors/patterns to choose from, ranging from the plain-jane:
…to the snazzy:
Each individual bag is around $7 on Amazon. They also offer a few two-packs for $13 each.