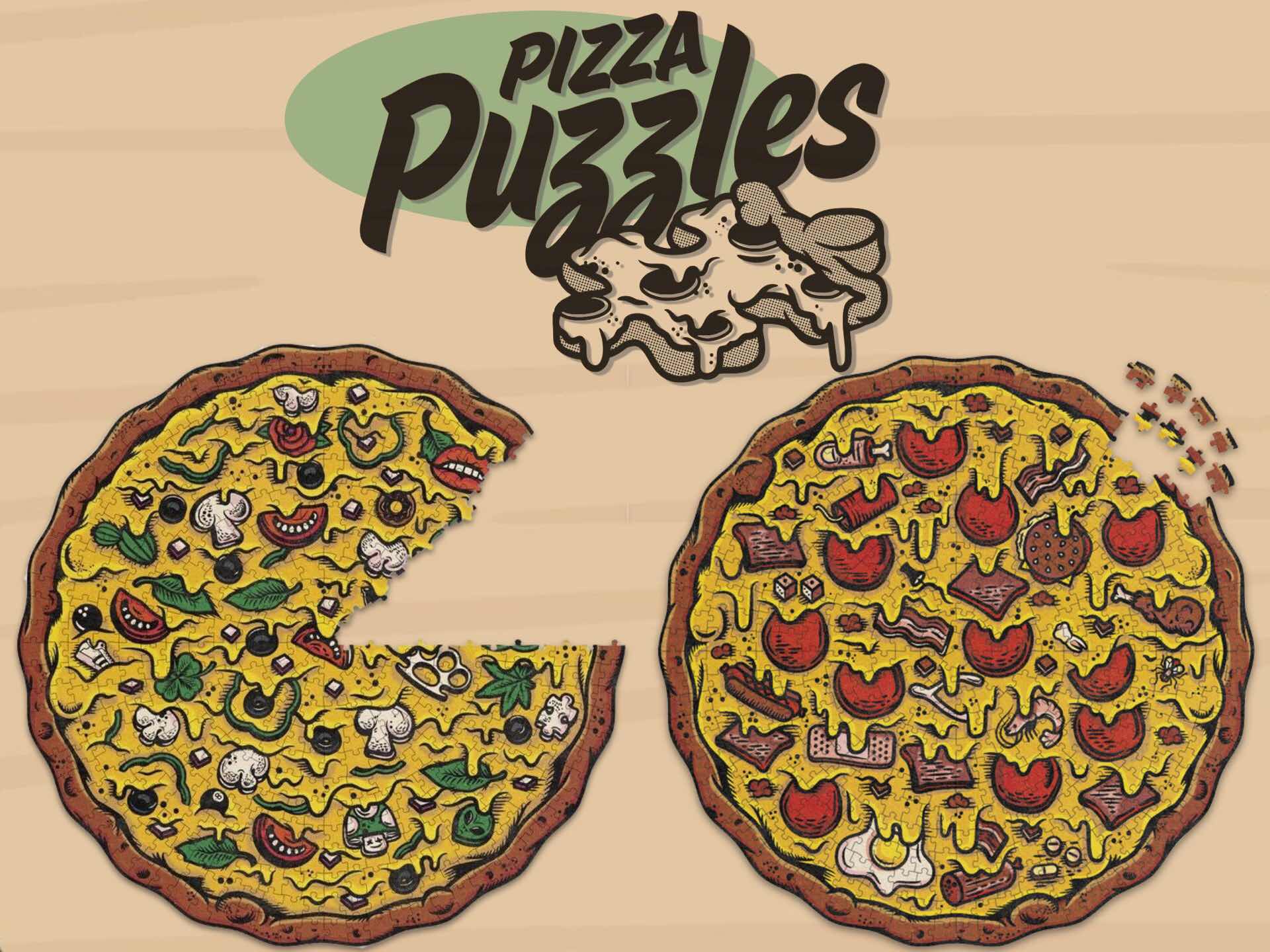 "Pizza Puzzles" by Stellar Factory [Kickstarter]
Freshly launched just yesterday, Pizza Puzzles is a delightful new Kickstarter project by designer Mathew Sisson — who heads up Stellar Factory in Boulder, Colorado, the same studio that brought you popular cooperative card games like Spaceteam and Ravine — that turns its eyes to another type of teamwork: assembling jigsaw puzzles.
But these aren't any old jigsaws. Each 550-piece, 20″-diameter puzzle is designed to look like a life-sized, cartoonishly detailed pizza — in your choice of Veggie Supreme, Meat Lovers, or Pepperoni — and can be assembled slice by slice (there are 8 slices per puzzle) before being put together into the full pie. It's perfect for cooperative puzzling that way.
The individual puzzle pieces are made from a sturdy, high quality 2mm blue-core material, and there are loads of wacky details hidden within the pizza toppings, like fingers, aliens, severed thumbs, bandages, and more.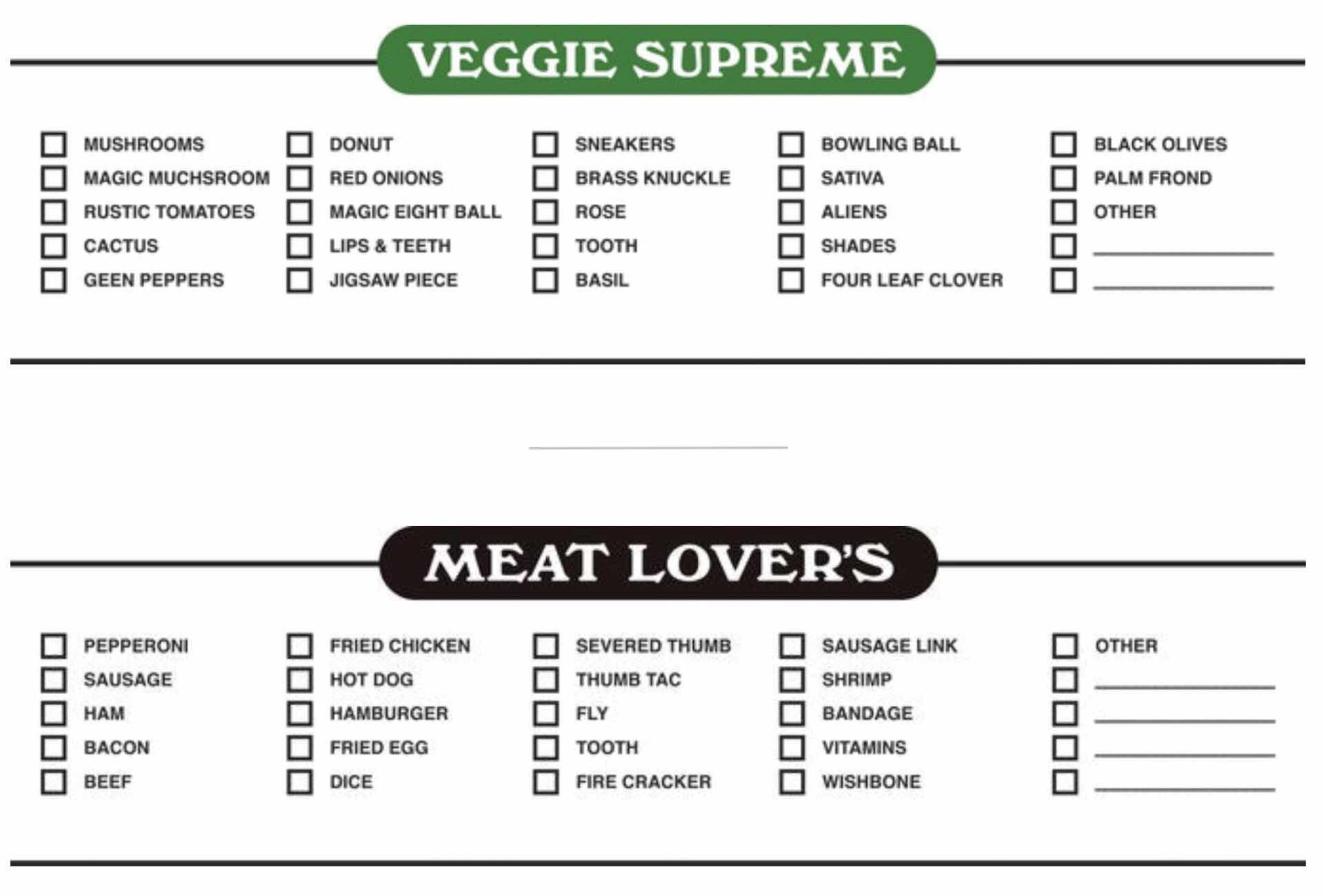 The puzzle even comes in a package that looks like a pizza box, which has fun details of its own, like fake coupons. (Don't cut them out, silly!)
This is a super fun project that I'd love to see succeed. They're about halfway to their funding goal as I write this on September 18th, 2019. Go back the project at the $17 level or higher to receive a puzzle of your own if it goes through. 🍕🧩