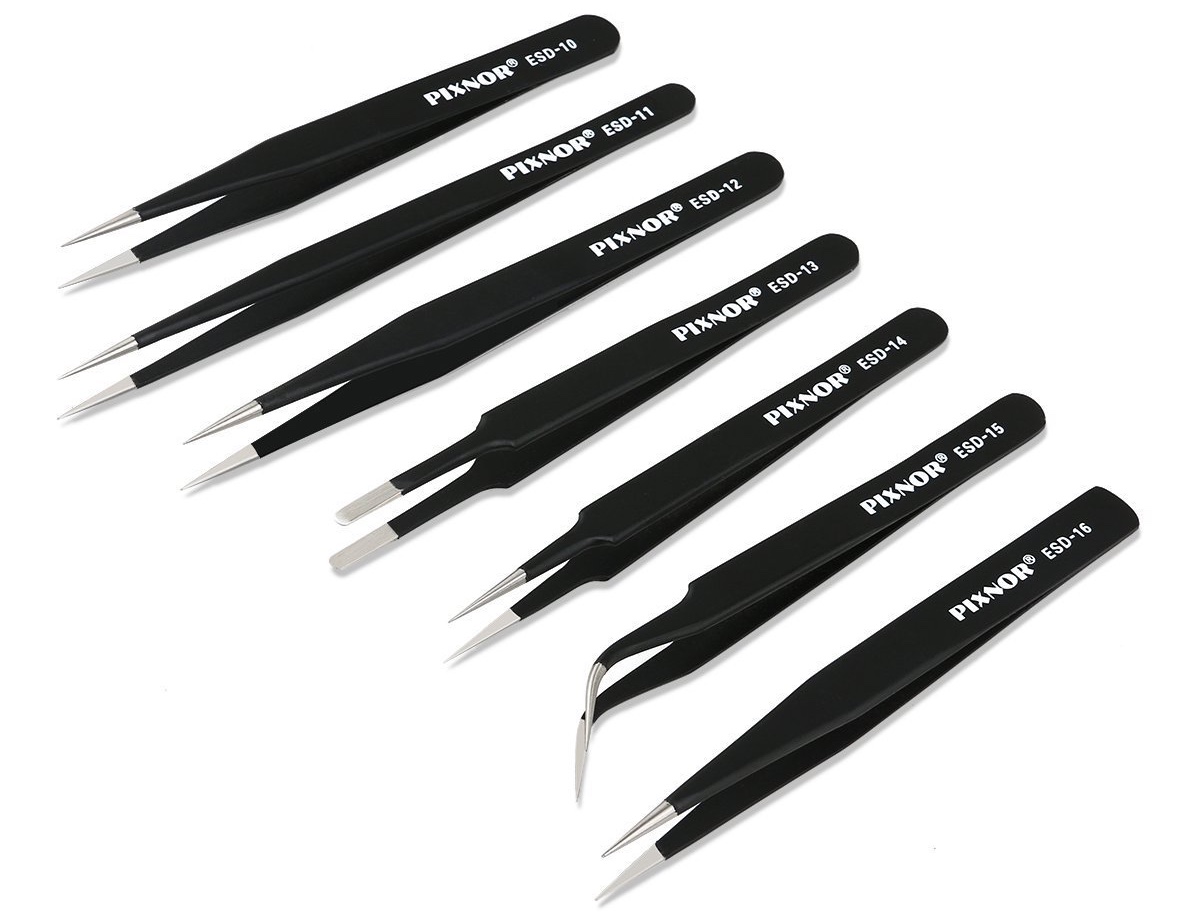 Pixnor 7-Piece Tweezer Set
Ever find yourself in need of a pair of tweezers but the ones you have are never quite right for the job? Pick up Pixnor's 7-piece tweezer set and you'll be covered.
Whether you're picking a splinter out of your skin, building model vehicles, or working with electronic components, there's a tweezer in this pack that can get it done. They're made from non-magnetic, corrosion-resistant stainless steel and have an electrostatic dissipative (ESD) coating to protect electronic components from static damage.
The set includes:
Fine tip, straight (110mm)
Fine tip, straight (140mm)
Fine tip, straight (135mm)
Fine tip, angled (120mm)
Super fine tip, straight (110mm)
Rounded spade tip, straight (115mm)
Heavy-weight pointed tip (130mm)
This tweezer set is just $11 on Amazon. They also offer a 9-piece set for $13, which includes an additional pair of fine-tip curved tweezers (123mm) and a portable storage bag.