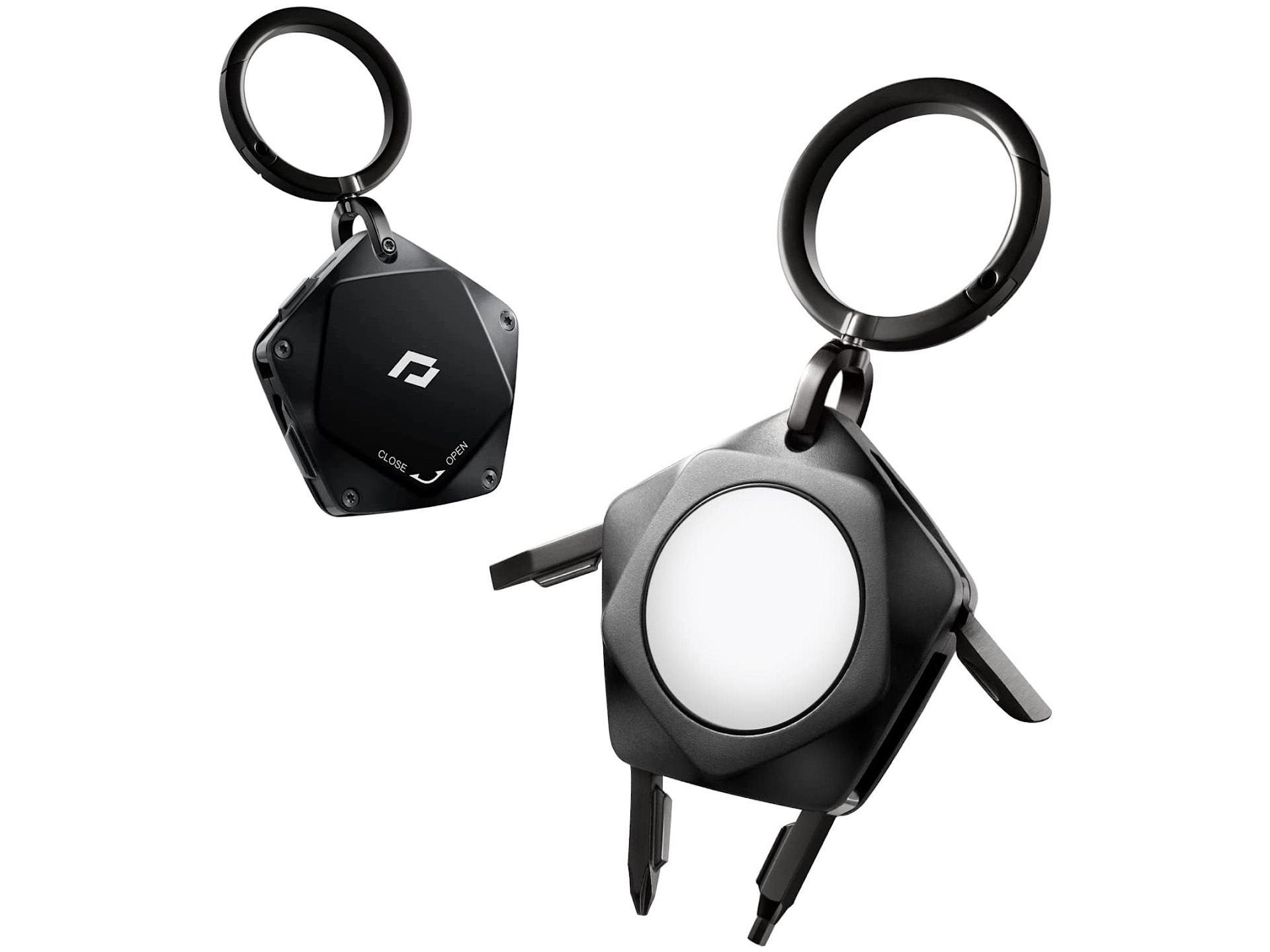 PITAKA "PitaTag" AirTag Case & Keychain Multi-Tool
Attaching an Apple AirTag to your key ring is obviously a great way to make sure you can always find your keys if they get misplaced somewhere. You know what's even better though? If the case you attach the AirTag with also doubles as a pocket multi-tool.
That's essentially the value proposition of the PITAKA PitaTag. It's a solid metal (316L stainless steel) case lined with soft silicone, keeping your AirTag safe and secure against drops, impacts, or being stepped on. Meanwhile, it discreetly packs four small folding tools around its edge to bring the utility factor up another notch:
Flathead/slot-type screwdriver
Cross/Phillips screwdriver
2mm Allen key
Tiny knife
Get this handy AirTag case + mini multitool for $59 on Amazon.