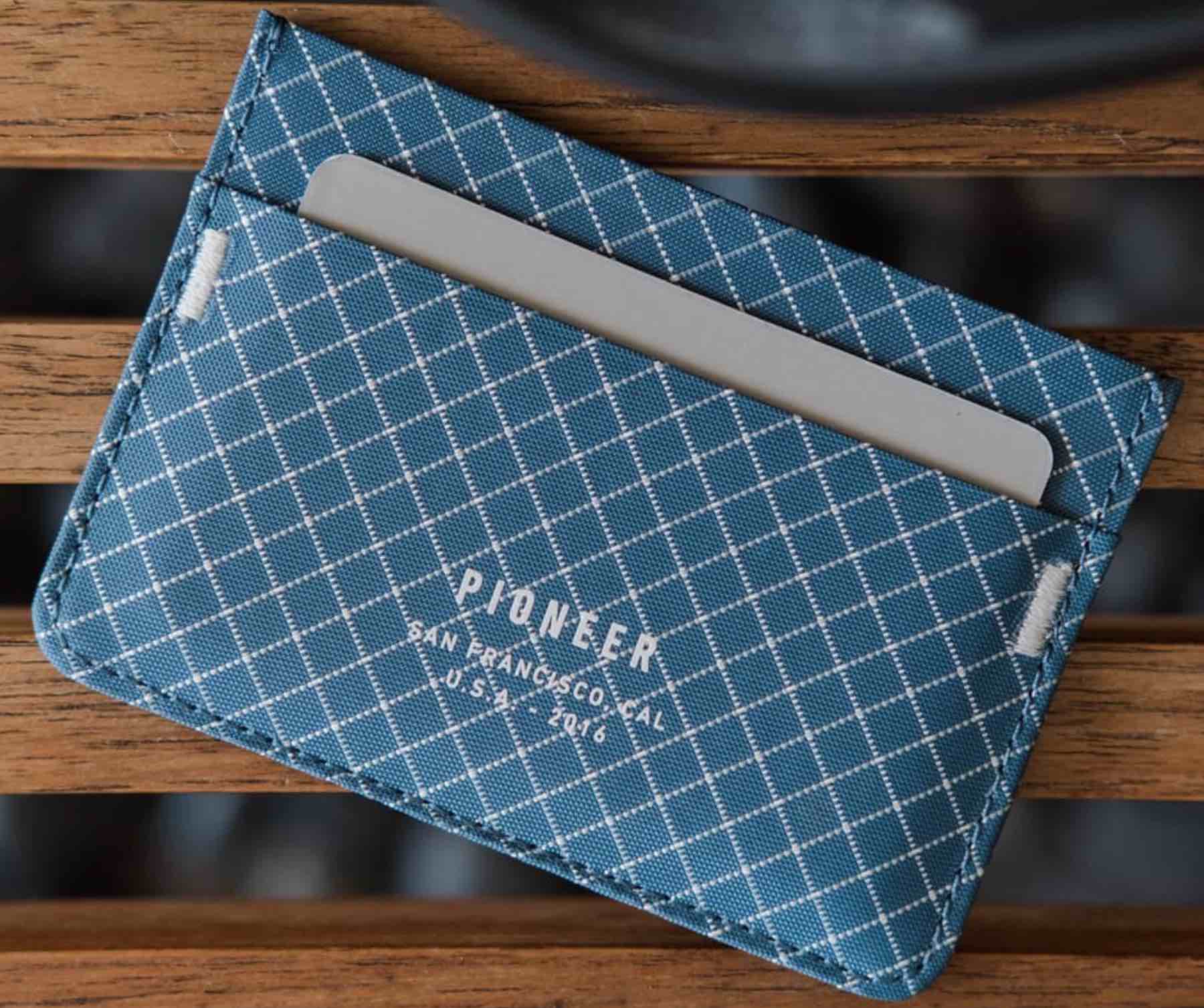 Pioneer "Molecule" Card Wallet
Here's another worthy entry in the "slimmest wallets around" category: The Molecule is a super durable minimalist wallet — made by San Francisco-based company Pioneer — that comfortably holds 4–6 cards and some folded bills. Like I said, it's minimal.
What really sets the Molecule apart from its simiarly slim brethren are the materials. It's made from a ripstop nylon fabric that Pioneer calls "10XD", comprised of an ultra-high-molecular-weight polyethylene yarn that has a strength-to-weight ratio about 10 times greater than steel. In addition to being strong as heck, this stuff repels dirt, sweat, and water like it's nothing. When you do need to clean the wallet, it does just fine in the washing machine.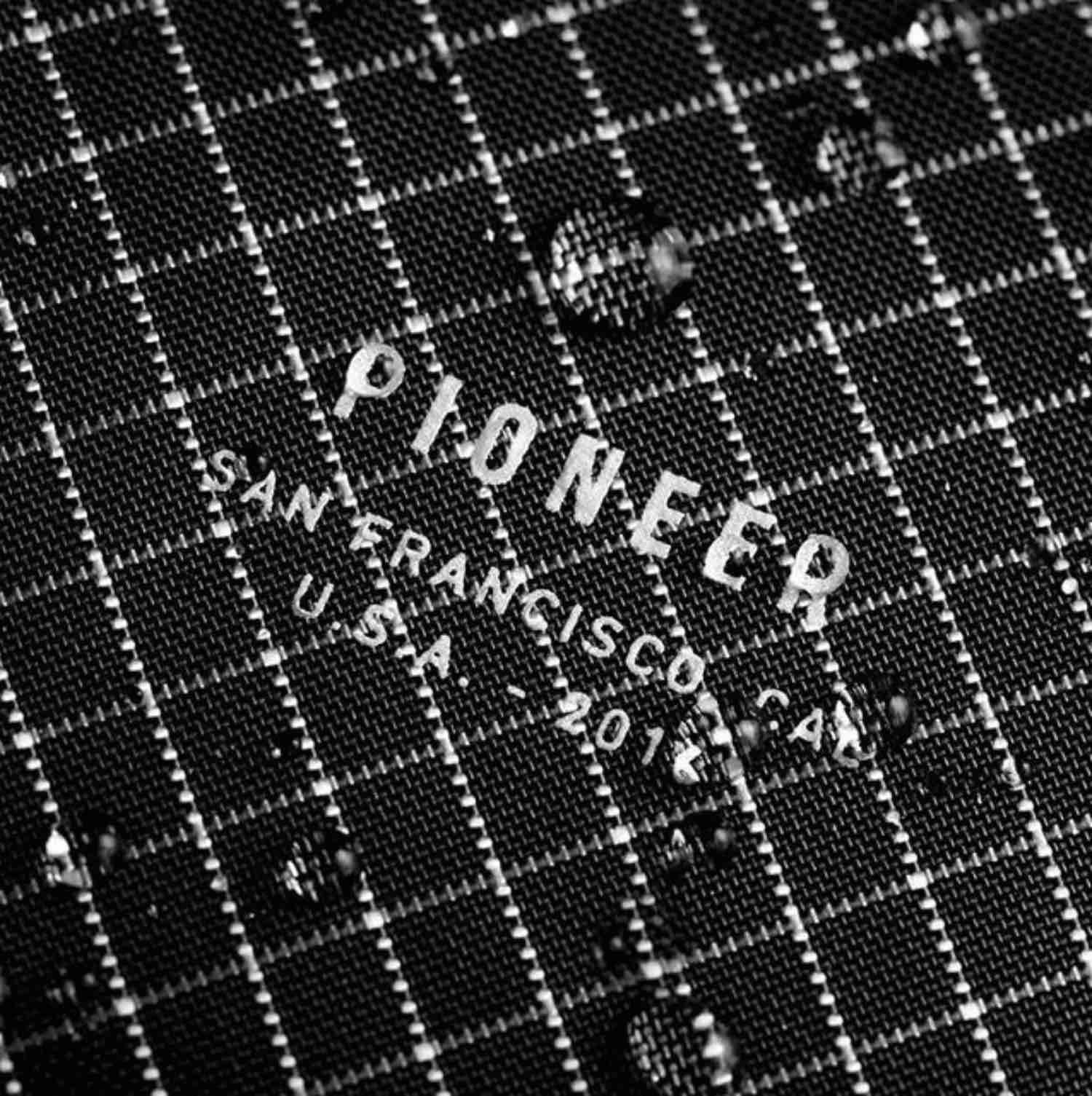 Moreover, the wallet contains a pliable core they've dubbed "FutureForm". It mimics the the hand-feel of leather (not an exact match but it's pretty close) and gives the wallet form that adapts to your usage without ever breaking down the way leather eventually does.
Combine all that with reinforced stitching — including bar tack stitch clusters at high-stress areas — and a lack of seams that would otherwise burst over time, and you've got a wallet you can expect to stay looking like new for years to come.