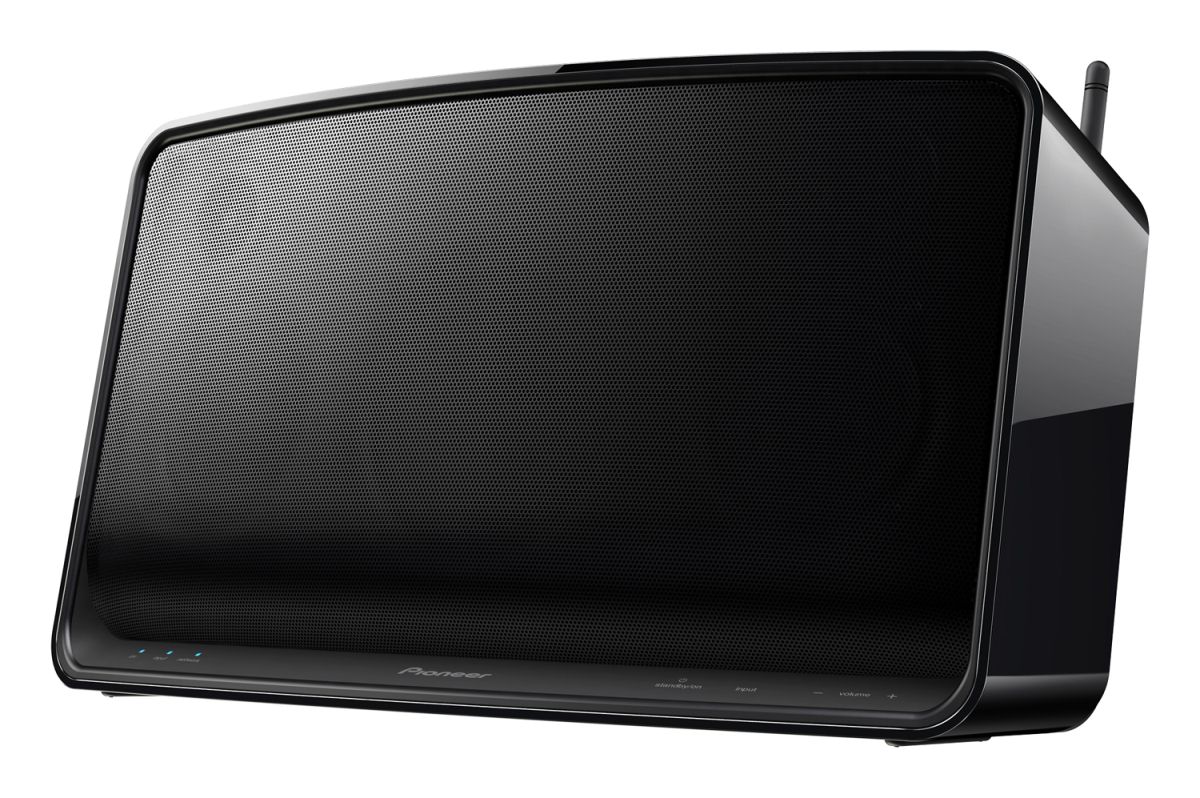 Pioneer A4 Wireless Speaker
If someone were to ask me what the best AirPlay speaker setup is, in most cases I would point them to the Sonos system. It's super easy to set up, especially if you want multiple speakers throughout your house.
But if you only need a single speaker and you want the best sound from it, it's hard to beat the current deal going on with the Pioneer A4 speaker (thanks to The Wirecutter for calling our attention to this).
This thing normally goes for $400, which would put it directly into audiophile-only territory, but right now you can get it from Amazon for $200. This is an excellent price, given the awesome sound the A4 can put out. Here's what's inside:
Two 3/4″ tweeters
Two 3″ mid-ranges
A dedicated 100mm (~4″) subwoofer
Two 10-watt amps and a 20-watt amp
Not bad for a standalone speaker, especially one that works wirelessly.
Speaking of wireless functionality, you can connect with the A4 in a number of ways: standard WiFi of course, AirPlay, HTC Connect (used by the HTC One Android phone), and something they call Wireless Direct, which allows the speaker to act as a wireless access point that a smartphone can connect to without the use of a separate WiFi router.
Like I said, this is a pretty good deal, so go check it out.