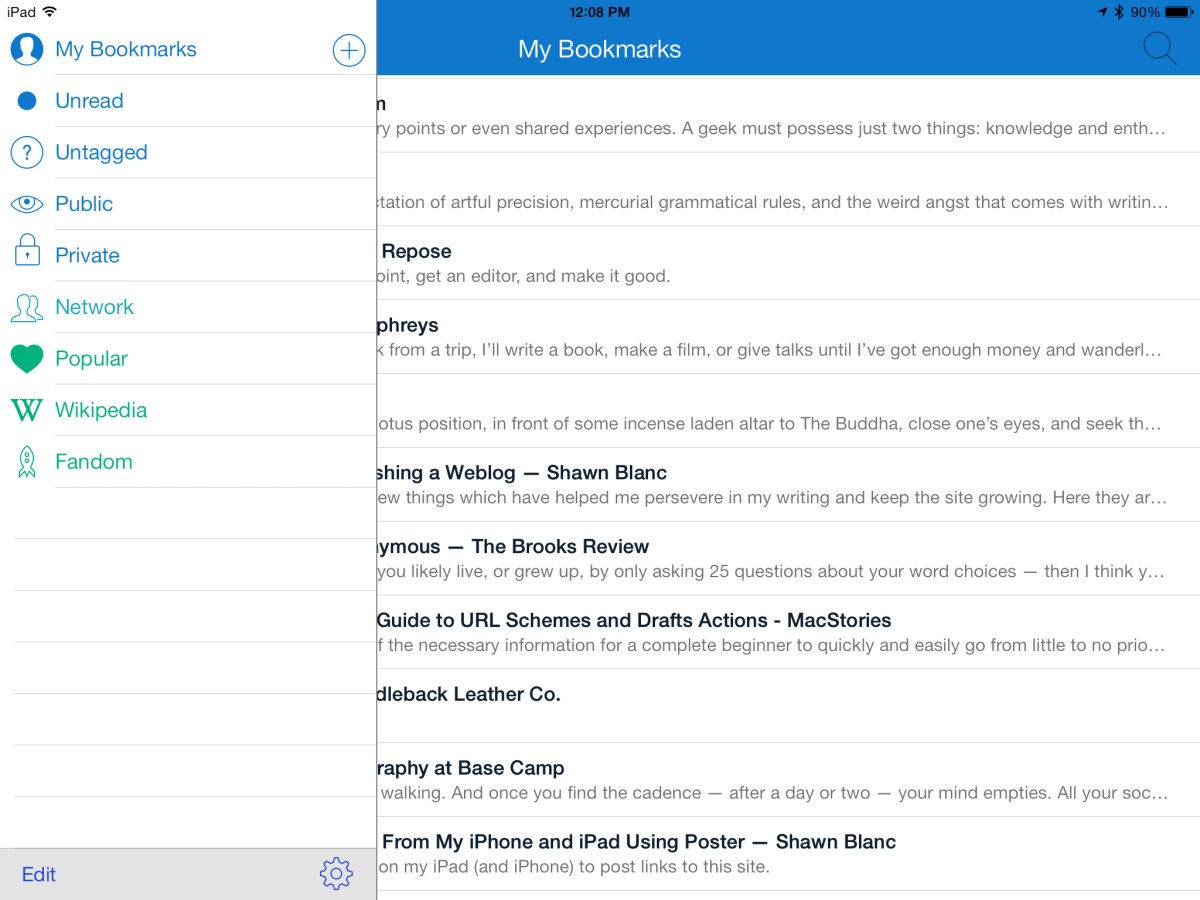 Pinswift for iOS
Pinswift has been one of my favorite Pinboard clients for the iPhone ever since it released a couple months ago. It has a lovely, simple interface, with robust features for power users beneath the surface. Some of these advanced features include x-callback-url support, saved searches for tags and whatnot, and full-text search (if you've paid for the Pinboard archival account upgrade).
And now, Pinswift has updated to be a universal app, so iPad users may rejoice. The fact that it used to be iPhone-only was one of my only quibbles with the app, but no more. (If you're wondering, the sidebar isn't always hovering over your bookmarks as shown in the screenshot above. I just wanted to capture it because I think it's pretty.)
If you've not given Pinswift a shot before now, it's only $5 on the App Store. I'd recommend it to any Pinboard user.