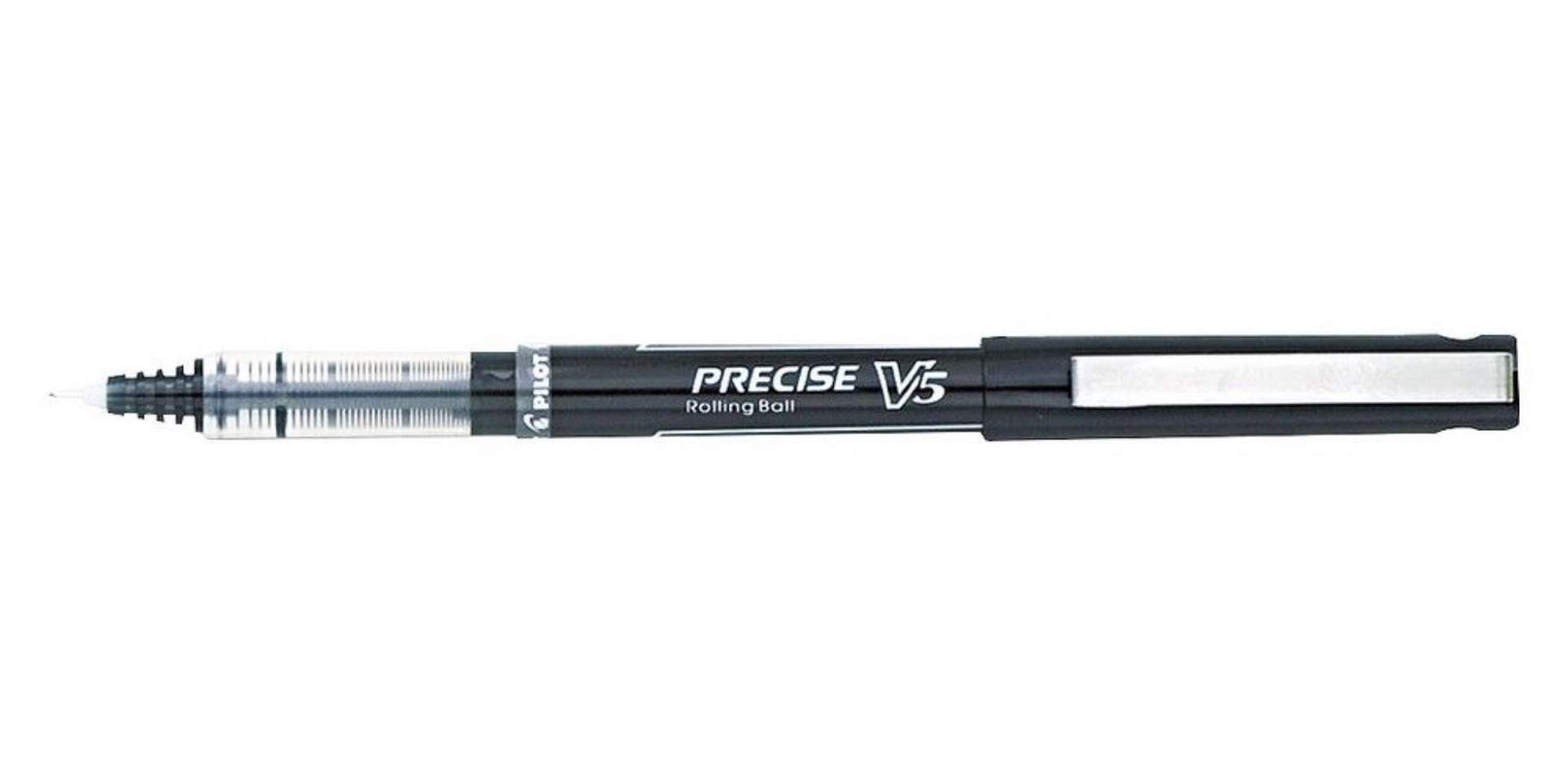 Pilot Precise V5 0.5mm Roller Ball Pen
It's been a while since we've written about a pack of cheap but nice-to-use pens. Of course, we'll always be fans of the Uni-ball Signo DX 0.38mm gel pen, but another that has a special place in our hearts is the Pilot Precise V5 0.5mm roller ball pen.
Whereas the Uni-ball Signo rules the roost as far as gel pens go, the Pilot Precise V5 is a venerable liquid ink pen that feels good to write and draw with and isn't too bad on the eyes, plus you can keep an eye on the ink level thanks to the barrel window, and the ink rarely fades even after many years. The purple version is particularly beautiful.
There are two caveats to a liquid pen like this, however:
Never take it on a flight. You may have a nasty surprise in your bag or on your garments afterward. As long as you stay grounded with it, you'll be fine.
When writing very small letters with it, you'll find that "closed" letters (a, b, e, g, and so on) tend to bleed together a bit. Your mileage may vary depending on how you write, or if you even write with it at all — for example, it's a great pen for cartooning.