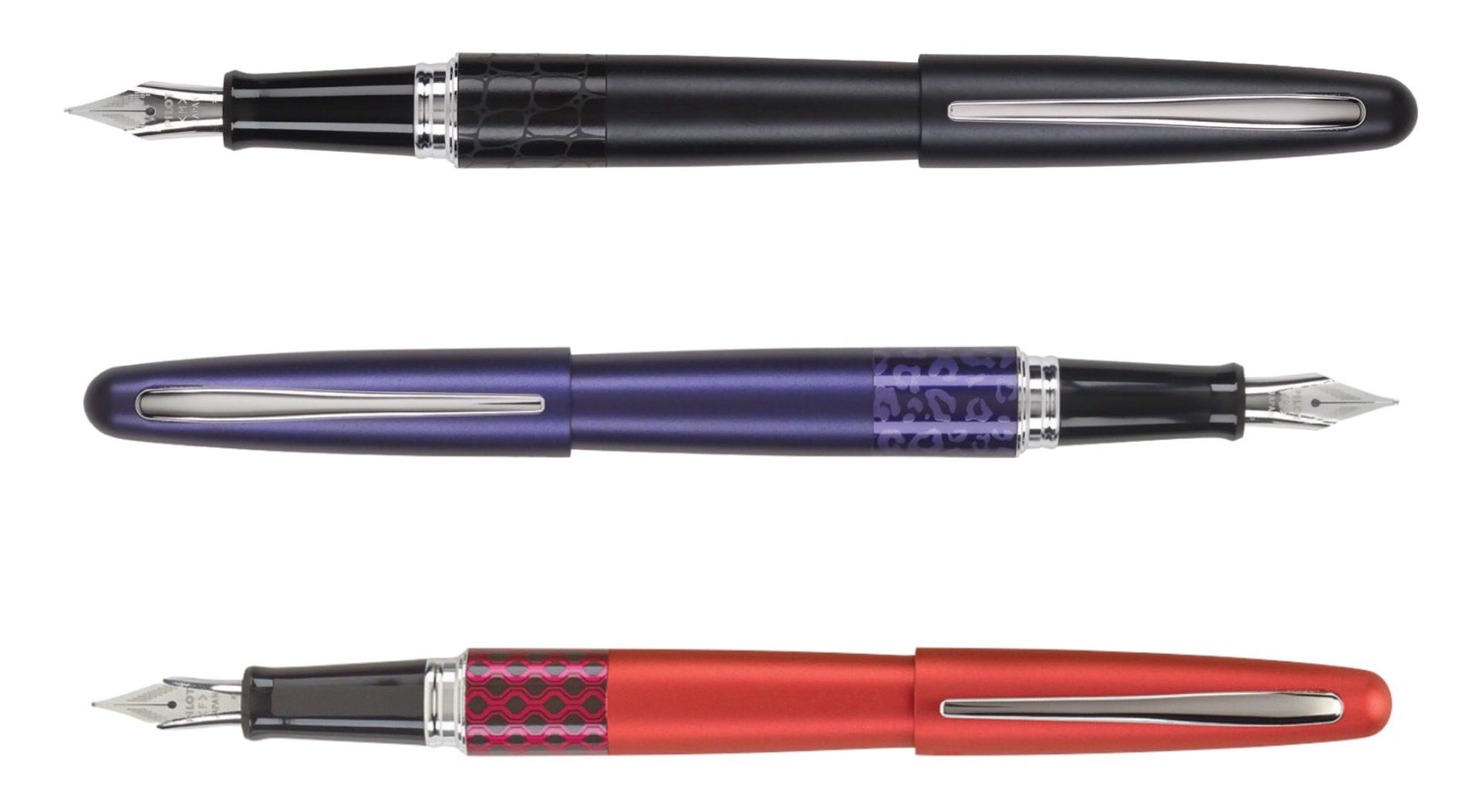 Pilot MR Fountain Pen Series
The Pilot "MR" series of fountain pens are great entry-level options for anyone just getting into the world of fancier writing implements. They're sleek yet relatively inexpensive, feel solid and natural to write with, have a generous ink capacity for their small stature, and are just stylish enough to grab other people's attention without making them think you're that big of a pen nerd — not that there's anything wrong with being one, of course.
Contrary to popular belief, the "MR" in the name is NOT short for "Metropolitan". "Metropolitan" is merely one of three lines of the Pilot MR pens, the other two being "Animal" and "Retro Pop". Each line offers a distinct set of decorative barrel designs and colors, so if you see anyone calling it a "Metropolitan Retro Pop", they've done so in error.

This has caused a lot of confusion in the pen community over the past few years — and was always an unfortunate decision on Pilot's part, really — so I had to clear the air.
At $10–$20 a pop in most cases, the Pilot MR pens are a no-brainer. Here are all of the nib options and matte metallic colors you can choose from within each line (every pen comes with a pre-filled black ink cartridge and is elegantly presented in a black gift box):
"Metropolitan" Collection
"Animal" Collection
"Retro Pop" Collection