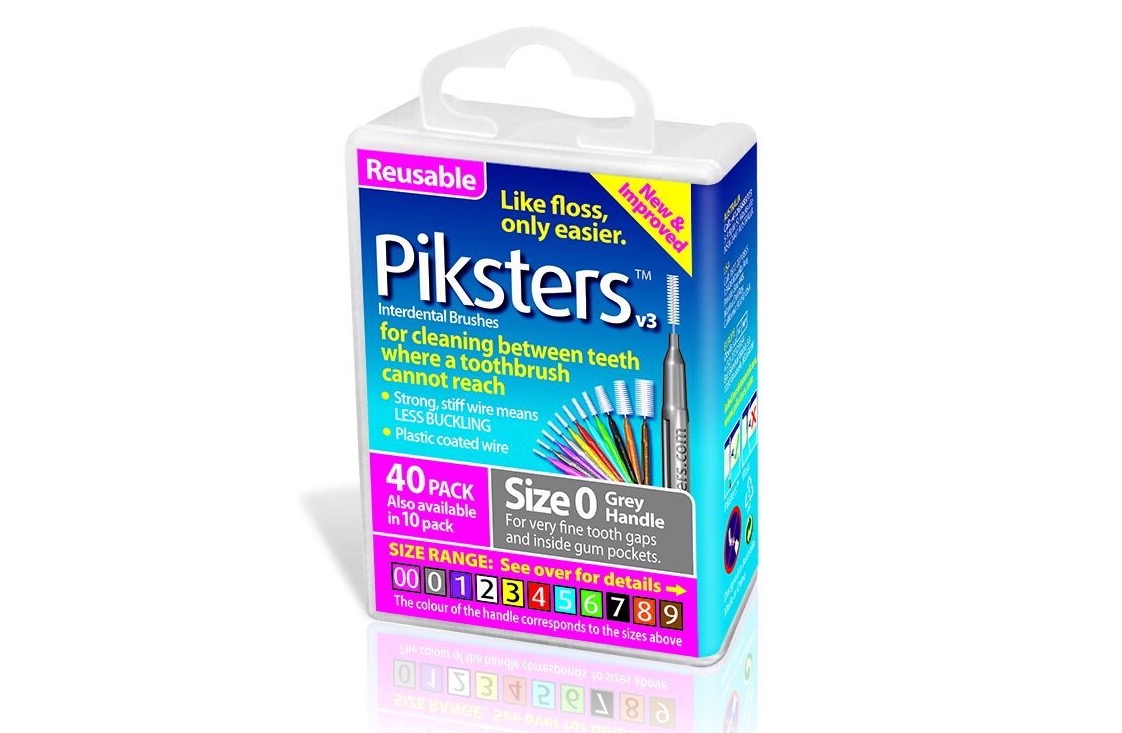 Piksters Interdental Brushes (Pack of 40)
Ever had a meal somewhere and gotten a stubborn piece of food really stuck in your teeth, where even a toothpick can't get it out? Sucks, right?
Try keeping a pack of Piksters interdental brushes in your bag (or dopp kit), because they might change your life. They're like a cross between a bendable toothpick and a portable toothbrush, and they're designed for cleaning between teeth. They don't replace brushing or flossing in your normal at-home routine, but when you really need one on the go, you'll be glad you packed a few.
The technique for using them is pretty easy:
Piksters come in various sizes ranging from 0 to 9, depending on how tightly your teeth are packed together or if you have large gaps and/or missing teeth to contend with. A pack of 40 is $15 on Amazon.
If you aren't sure what size to choose, you can try their variety 8-pack for $9, or refer to Piksters' own FAQ page, where they have a section and chart on the subject.