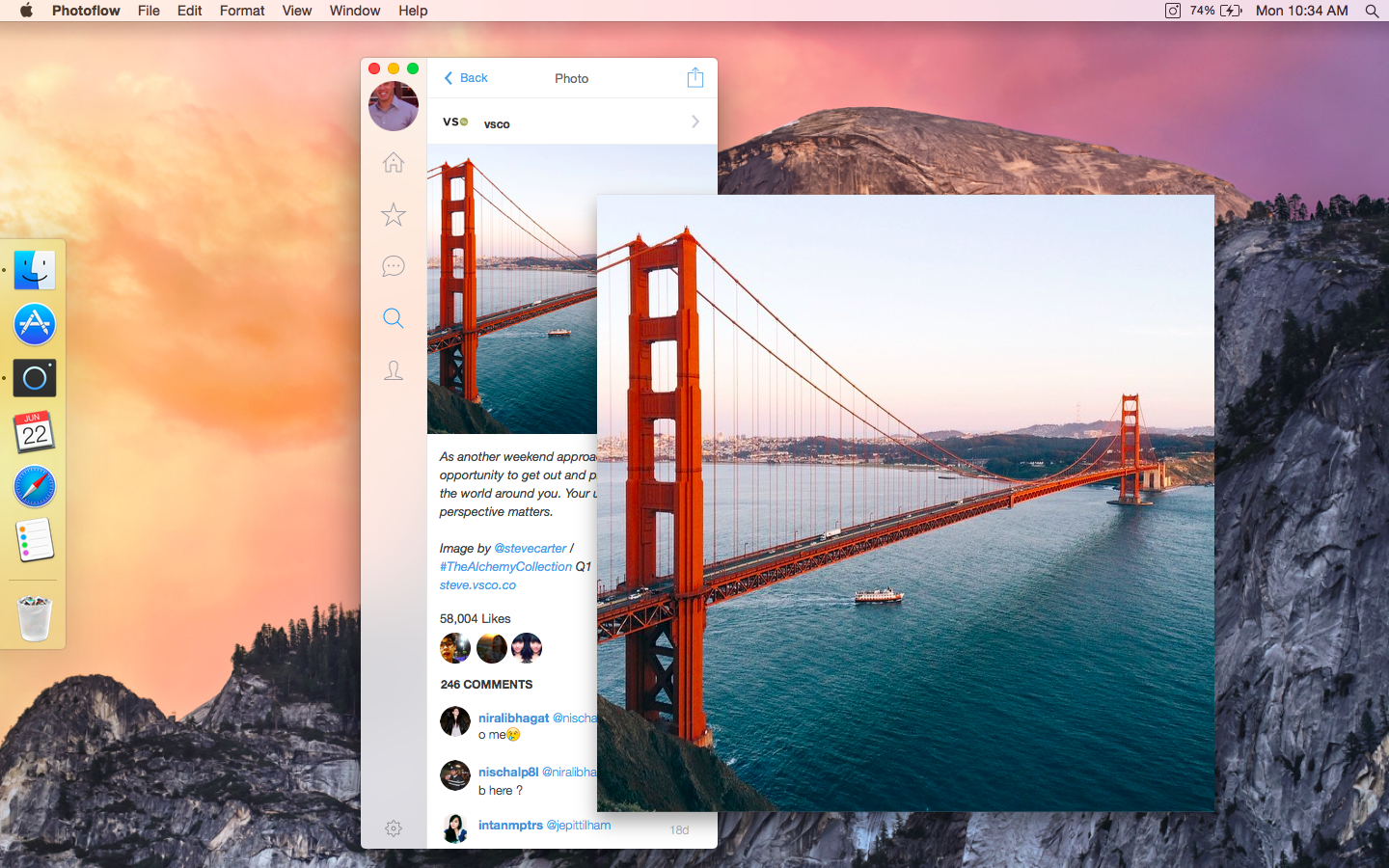 Photoflow for Instagram
While I'm not a fan of the core Facebook service, I do love Instagram. It's where I share pictures of my family, through a private account, and it's just a fun service to use. While there is a lot to love about Instagram, a few things about it frustrate me. The first is the lack of a native Mac app. Photoflow is a Mac app aimed at solving that.
It's a native Mac app for Instagram that is great for personal or professional use. You can switch between multiple accounts, search and browse hashtags, and get notifications for comments. While it can't post to your account (only official Instagram apps can do this), there is still a lot to like. It's great for keeping up with your Instagram feed while you are on a Mac.
Get it on the App Store for $4.99