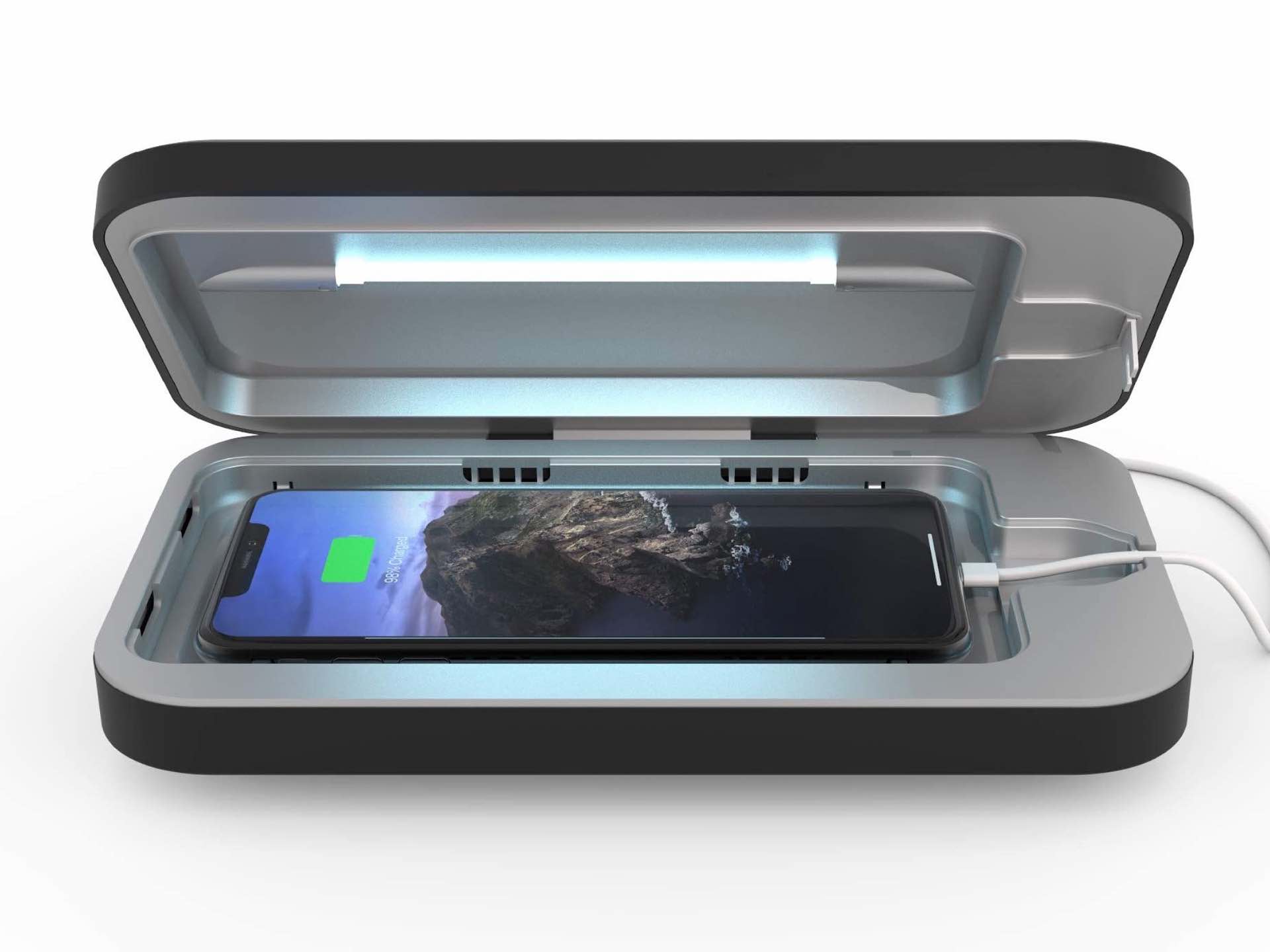 PhoneSoap 3 UV Phone Sanitizer & Charger
You might think of yourself as a pretty clean person, but if you could see the germs that are covering your phone right now, you'd be absolutely horrified. However, I wouldn't bother wasting a bunch of sanitizing wipes on the thing (which could damage your screen's oleophobic coating anyway). Instead, break out the PhoneSoap 3 and make this cleaning job way easier.
This nifty gizmo uses germicidal UV-C light to thoroughly disinfect your phone from all directions at once, in an enclosed environment that won't endanger your eyes, all in about 10 minutes or so. You can leave your case on if you want, and it's even recommended you do so if that's the thing you're touching all day anyway.
The PhoneSoap kills up to 99.99% of household germs, including…
Salmonella
E. coli
MRSA
H1N1
Coronavirus 229E
Staphylococcus
Rhinovirus
Rotavirus
You can charge your phone while it's being sanitized, thanks to the convenient USB output on the back of the unit. What's more, you can sanitize other small items you've got lying around as well, like your keys, your wallet, pieces of jewelry, and more.
Don't pass up this super easy way to ensure your mobile device and other trinkets stay as clean as possible. Get yours for $75–$80 on Amazon depending on color.