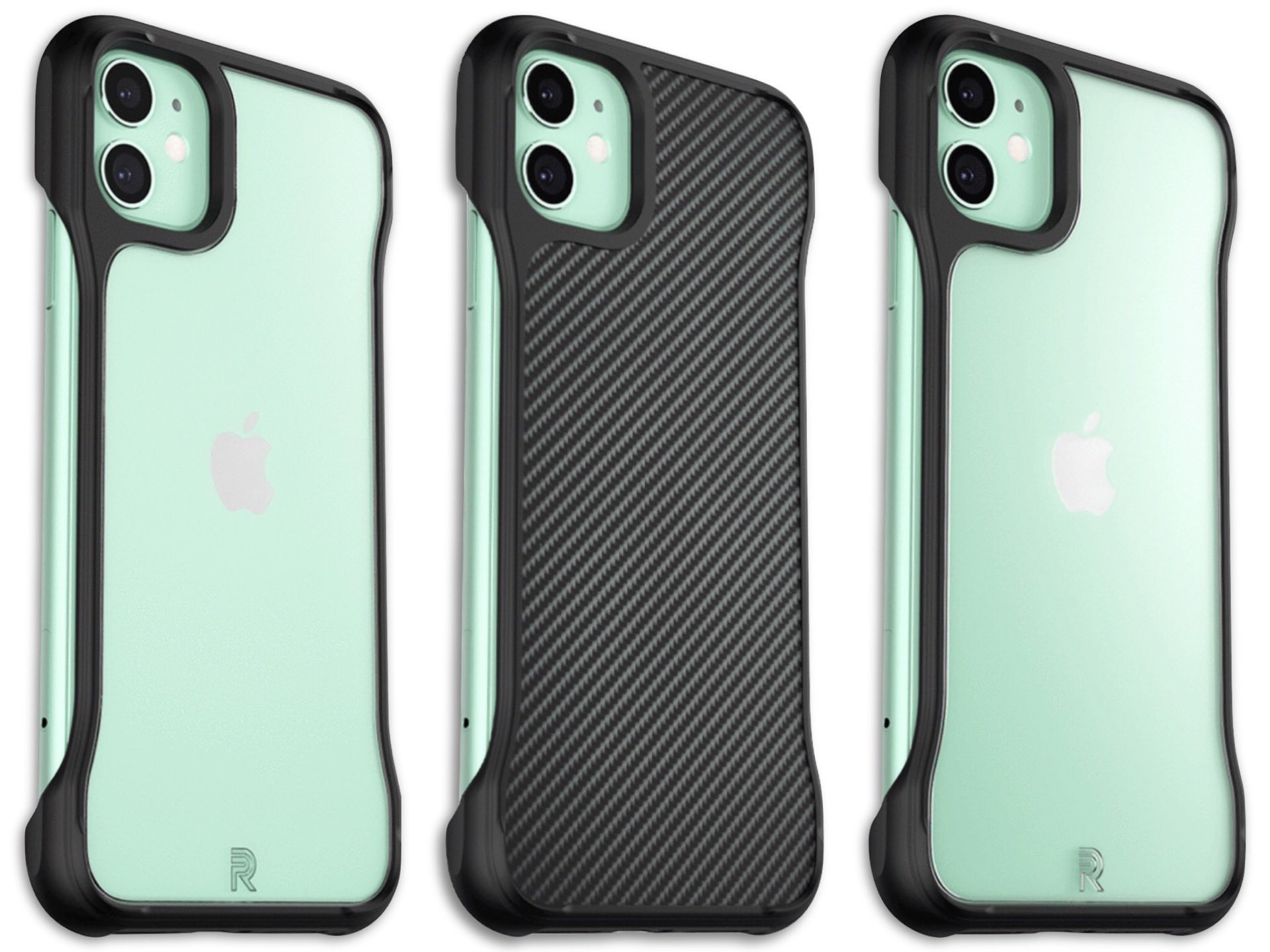 Phone Rebel Cases for iPhone
Filip Koroy (aka EverythingApplePro) and the rest of his team at Phone Rebel are entering the long-awaited shipping phase for their iPhone case series, which have been a passion project of theirs that they spent over 1,000 hours designing and prototyping over the course of 2019.
After producing more than 50 prototypes with every detail continually refined and sculpted, the case design they finally landed on is the closest you can get to using your iPhone naked while protecting it from everyday impacts.
In their testing, they figured out that dropped iPhones are most often damaged when they fall on their corners or on the back/front faces. As such, they found a compromise in design that allows the iPhone sides to stay exposed for purposes of aesthetics and grip comfort, while the corners are all heavily armored and have shock-absorbent inserts, plus aggressively raised edges to protect the screen and camera lenses.
As they show in their iPhone case drop test video (particularly from the 7:51 mark), these cases can fall from even enormous heights and still survive:
The cases support wireless charging without interference, and each one includes a glass screen protector and two sets of clear 3M vinyl side film cutouts to protect against scratches.
There are three models of Phone Rebel cases to choose from (all pictured above, in order from left to right):
Crystal Series ($30) — High grade, scratch-resistant clear polycarbonate that's been UV treated to prevent the case from yellowing over time.
Rebel Series ($40) — Real aramid fiber weave with embedded steel plates for strong magnetic mounting (they're currently working on accessories to make use of this feature).
Frosted/Pro Series ($30) — Texturized, clear polycarbonate (also UV treated) with a pleasant matte handfeel.
Supported iPhones range from the iPhone 7 all the way to the 11 Pro Max.