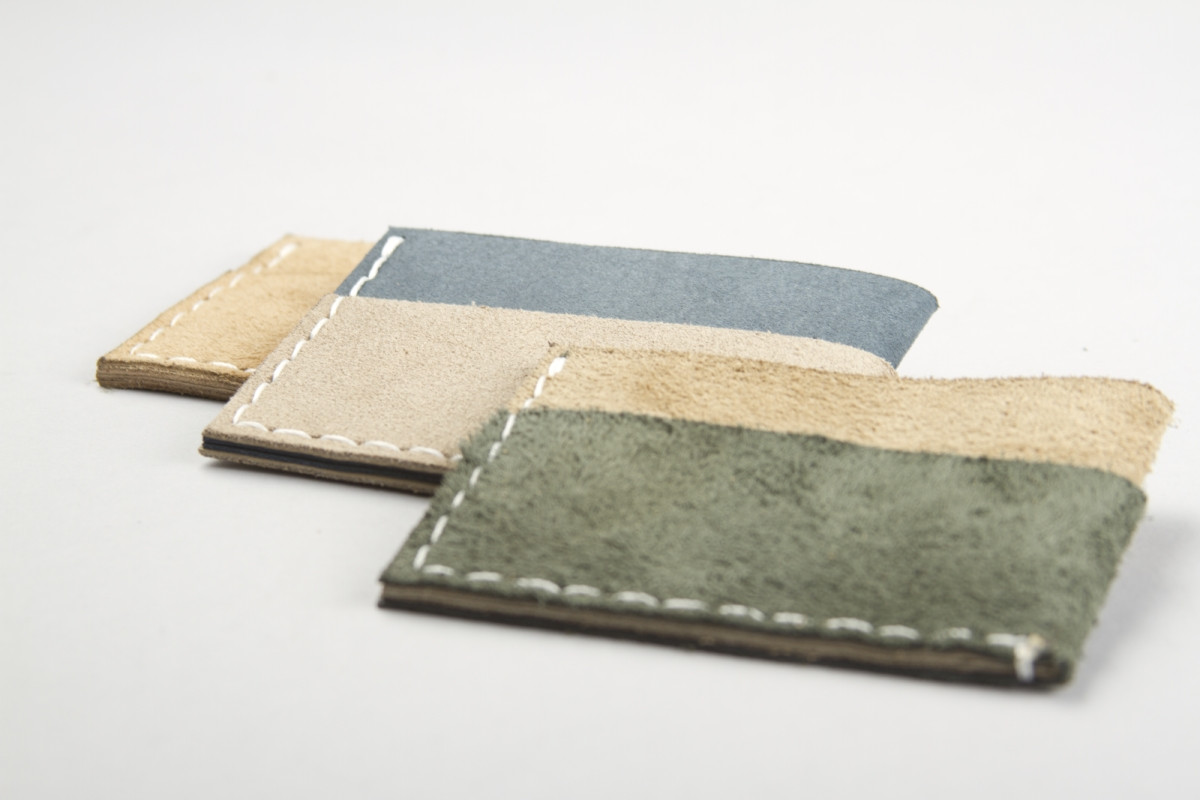 Phil's Handmade Leather Wallets
Phil's wallets are crafted out of clean, durable leather that might have gone to waste but instead has been rescued and given new life. They sport that minimal look, yet can fit up to 20 cards and 20 bills at a time. If you need more than that, you may want to consider getting a backpack.
Phil and his girlfriend maintain every single aspect of the business: they gather the leather, hand-make the wallets, and handle all the shipping and labeling. Since they use recycled leather, the supply of materials is always changing. Thus you don't get to choose the color of your wallet. Instead, you get what you get, and it's guaranteed to be totally unique (think of it as getting a surprise in the mail).
A single wallet will run you $12, or get a pair of them for $20. Here's what they look like broken in.