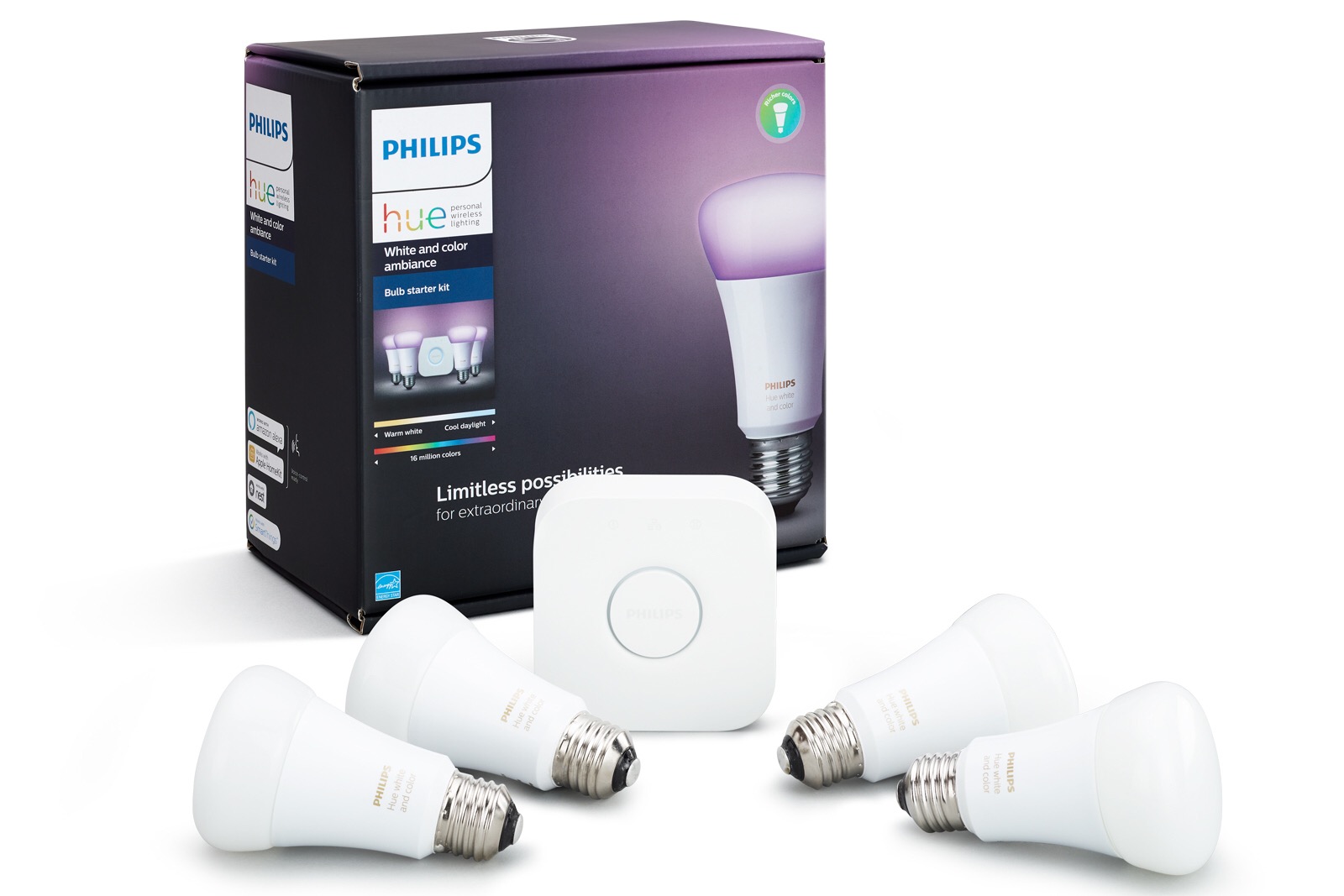 Philips Hue White & Color Ambiance A19 Starter Kit
There's probably not a tech nerd on the internet who isn't already aware of smart light bulbs and home automation on at least a basic level. However, our more "normal" family members may not have the slightest clue, as I discovered when talking to my grandparents the other night.
If you want to get someone started on their "smart home" journey, the Philips Hue White & Color Ambiance A19 starter kit isn't a bad way to introduce them. You get four smart LED bulbs in the kit, along with the unobtrusive Hue Bridge gateway (normally $53 on its own) to control them all.
Once you've got the Bridge set up and connected to a home network via ethernet, the light bulbs become "nodes" of a sort — á la a mesh network setup — allowing you to control them with an app or using a compatible third-party system like Apple's HomeKit, Google Home, or Amazon's Alexa devices. From there, your imagination is the limit — play with colors, create light "scenes" for various purposes (reading time, parties, etc), assign groups of bulbs to "rooms" that can be turned on and off together (either manually or automatically), have lighting that mimics sunrises and sunsets, and more.
The Hue Bridge allows you to control up to 50 Philips Hue bulbs, so if your loved one wants to expand on their newfangled system later on, it's no big deal at all.
Get the starter kit for $140 on Amazon.