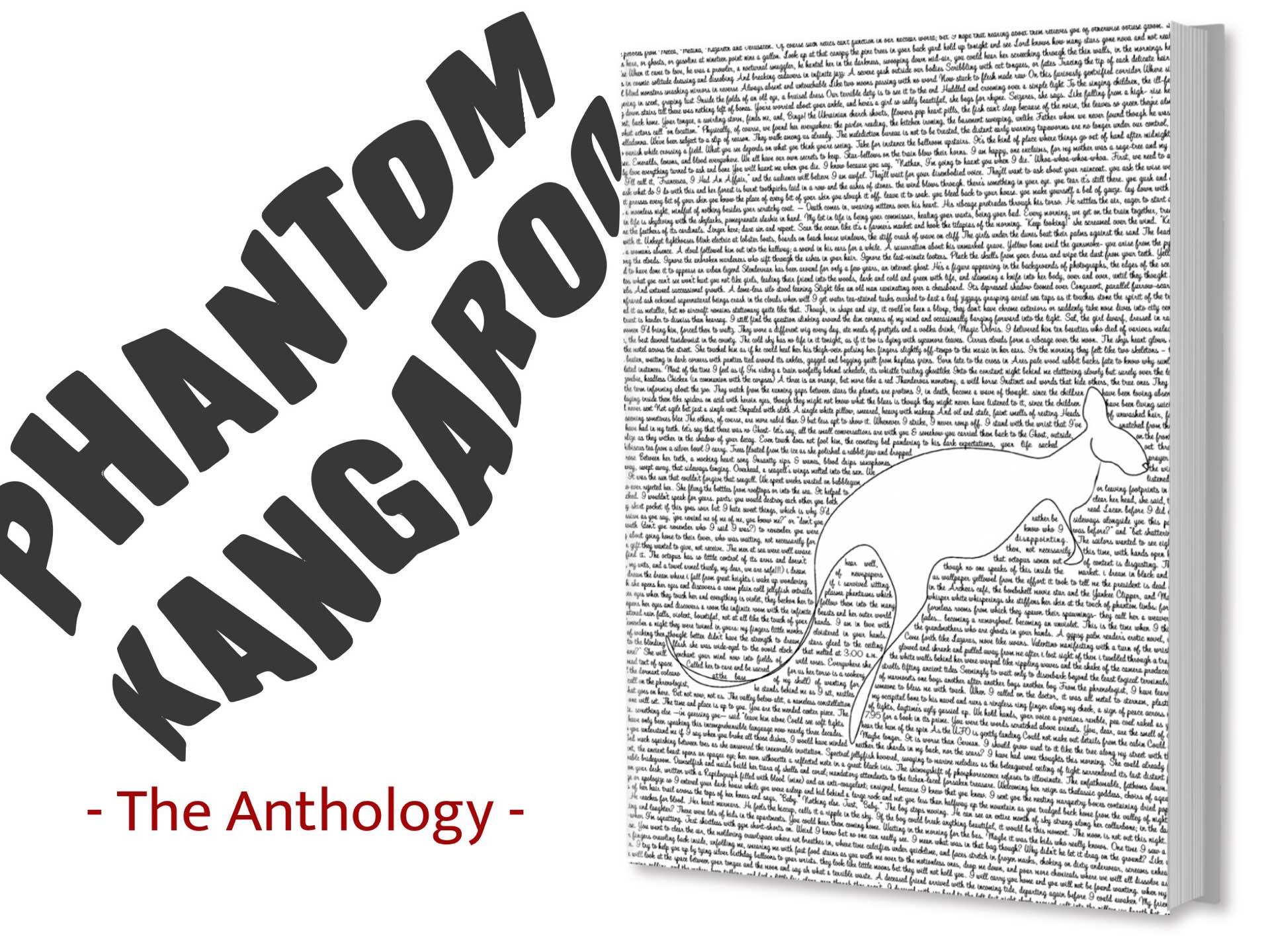 'Phantom Kangaroo: The Anthology' by Claudia Dawson
Claudia Dawson, who T&T readers may be familiar with as one of the editors of the Recomendo newsletter, has resurrected a previous passion project of hers, Phantom Kangaroo, an online + print poetry magazine (and now a book) she originally founded in 2010.
Named after a certain paranormal phenomenon, Phantom Kangaroo offers a place for contributors to submit poems about the paranormal, the occult, the eerie, the mystical, the surreal, and the bizarre. Since its inception, the publication has put out over 300 of these otherworldly poems across 24 issues (as of this writing).
Whatever they are, these phantom kangaroos are an omen. A cryptic warning that you will soon be falling into the unknown. They seem to say: I am real and I am a hoax, and so are you. Sometimes poems seem to say the same thing.

Phantom Kangaroo is a portal. The Mysteries of the universe congregate here. Some of these poems are incantations meant to be read aloud. Others are testimonies of supernatural accounts or glimpses of a dark reality here on Earth. Dark realities are also unnatural. There is art here too. If you stare long enough you might see your reflection.
The first 23 issues have been compiled into a 296-page hardcover anthology ($30) that should provide a suitable armchair companion on a strange, rainy night, the kind where shadows play mischievous tricks on your eyes. Or any time when you need to break out of the mundane, really. I recommend reading the newly released Issue No. 24 to get a sense of what the book has in store for you.