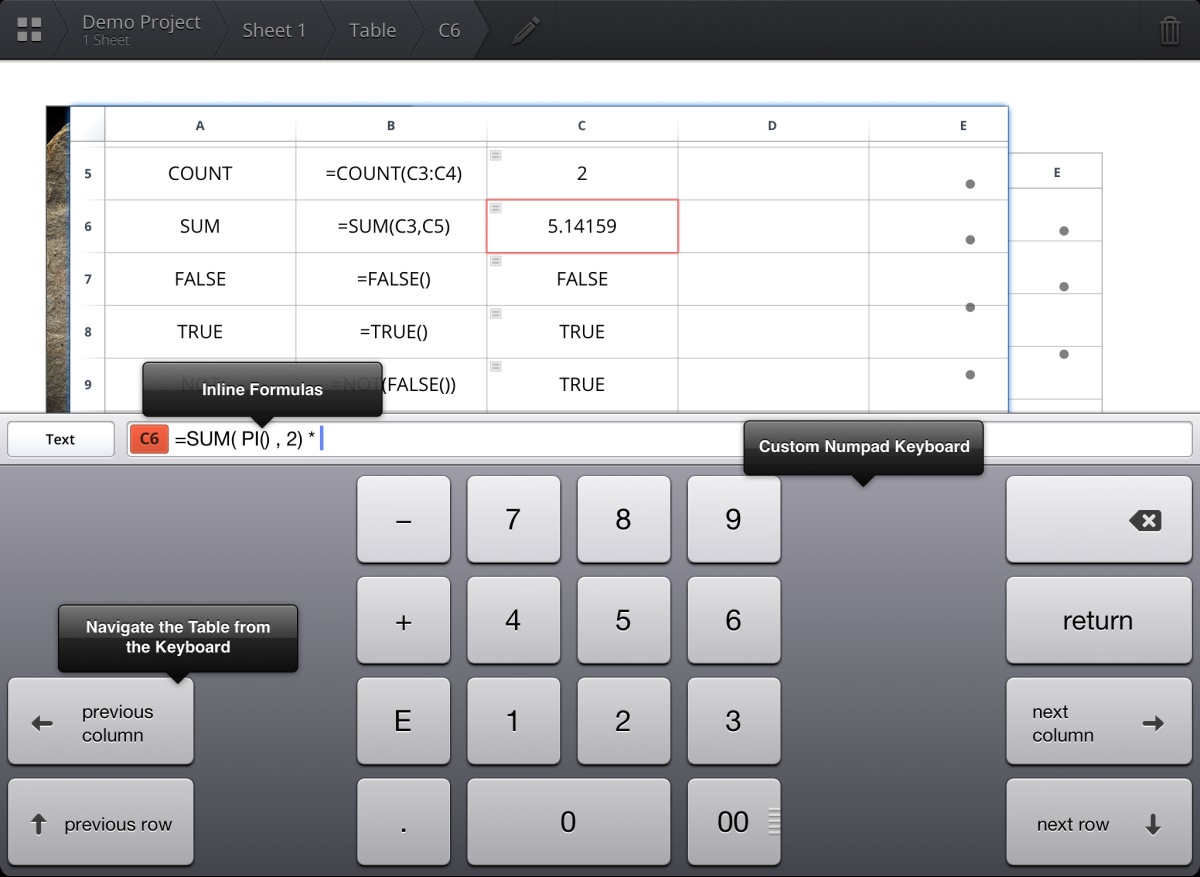 Permanent – Spreadsheets for iPad
If you spend a lot of time messing around with spreadsheets, you might want to check out Permanent for iPad. It's an easy-on-the-eyes spreadsheet app that's been optimized for touch and supports the XLSX and CSV formats for easy importing/exporting. As you'd expect, you can also write your own equation formulas.
Normally this app costs $20, but for today only (June 25th, 2013), it's completely free so get it while it's hot.