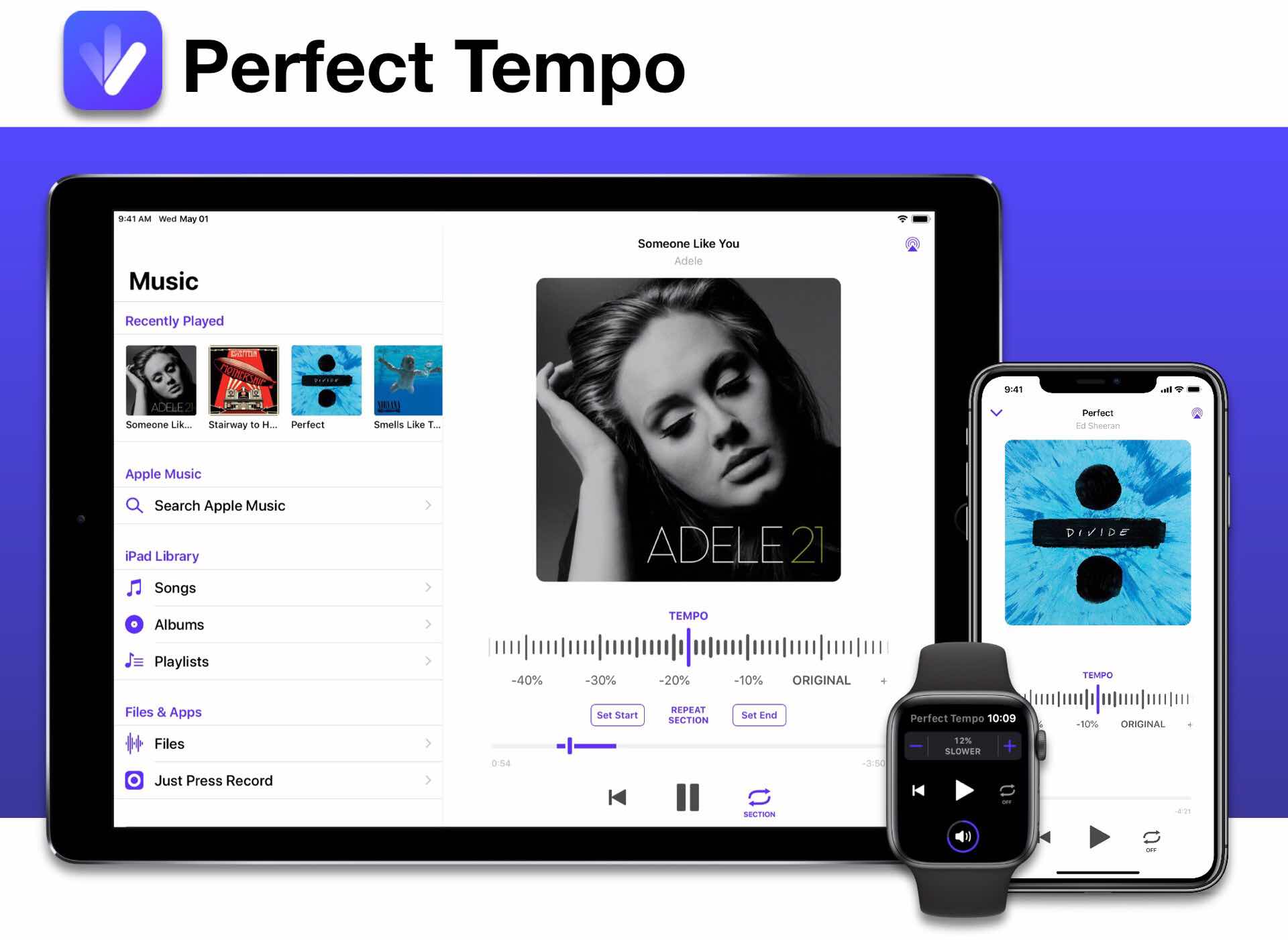 Perfect Tempo for iOS and Apple Watch
This week, Scottish developer Open Planet Software — makers of the awesome Just Press Record — relaunched one of their apps with an all-new UI and name: Formerly known as Highnote, the app is now called Perfect Tempo.
Like before, this app is capable of changing the tempo (up or down) of any song on your iPhone, iPad, or Apple Watch — without affecting the pitch. However, the new version introduced a huge new ability to do the same thing to any song on Apple Music, as well as any tracks saved on cloud services like iCloud, Dropbox, and more. You also can now have the whole song or one specific section of it repeated at your set tempo.
This is the perfect solution for musicians trying to learn songs at their own pace, dancers practicing difficult routines to their favorite music, and more. Get it for just $5 on the iOS App Store.