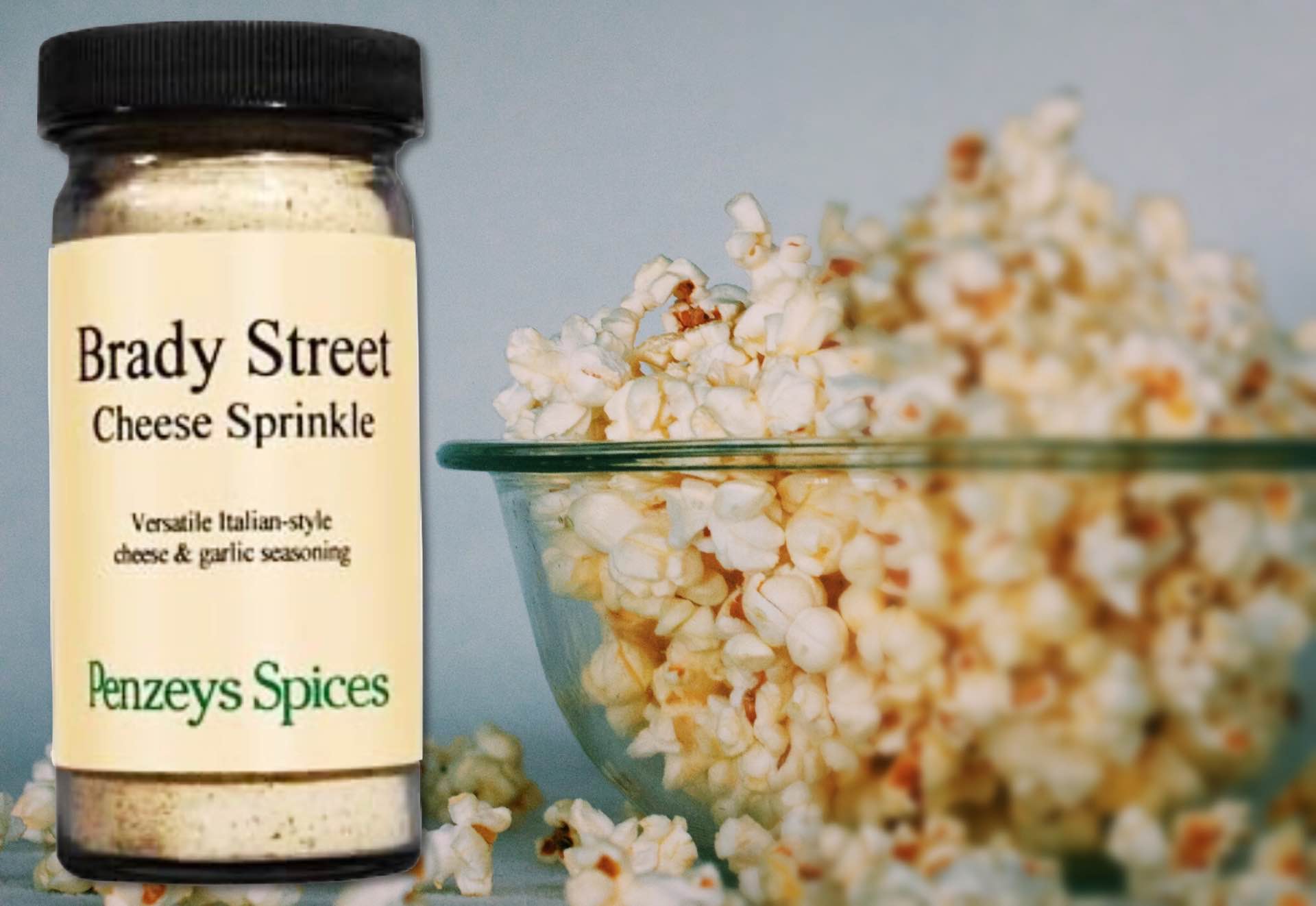 Penzeys Spices "Brady Street" Cheese Sprinkle
Background photo via Georgia Vagim on Unsplash. Terrible edit courtesy of me and me alone. Don't blame her, she had nothing to do with it.
---
I guess I'm in a real snacky mood today, except now I'm going to focus on the more savory side of things.
The "Brady Street" cheese sprinkle from Penzeys Spices is a hand-blended zesty mix of Romano cheese, garlic, and Italian herbs that goes especially great on popcorn — you'll be licking the bottom of the bowl when the popcorn's gone, guaranteed — but also does wonders on garlic bread, pizza, pasta, salads, baked potatoes, in vegetable/chip dips, and whatever else you dream up.
You're gonna be hooked on this stuff, so use with caution. I also recommend adding these popcorn seasonings and nutritional yeast to your snacking arsenal.
The cheese sprinkle is currently unavailable on Amazon as of December 2nd, 2020, so you'll have to go straight to the source on this one. They ship from Wisconsin and offer a few sizes of the seasoning to sate any addiction level:
0.9 oz (¼ cup) jar: $6.29
2.2 oz (½ cup) jar: $10.95
3.3 oz (¾ cup) bag: $13.69
6.6 oz (1½ cup) bag: $20.49