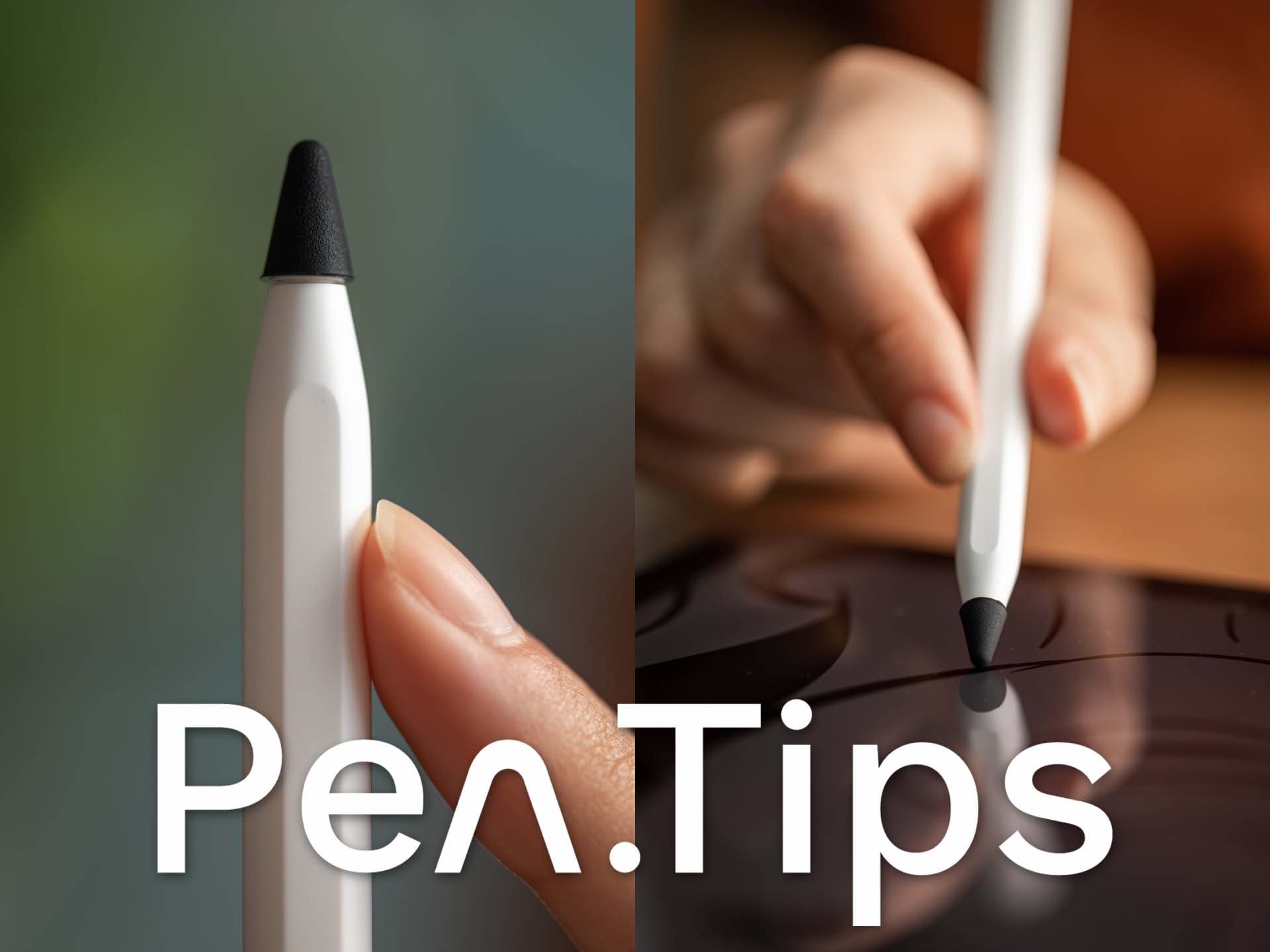 "PenTips" Matte Silicone Tips for Apple Pencil
Whether you're an artist, a designer, a visual note taker, a student, or even a musician…if you work with an iPad on any kind of regular basis, you might appreciate adding a more tactile and paper-like feel to the experience. There are screen protectors for this sort of thing, and I heartily recommend them, but another way you can achieve the effect is with something like PenTips.
These soft matte silicone tips slide onto the end of your Apple Pencil, adding just the right amount of resistance to make it feel less like a digital canvas and more like a paper one. You get less slip, more control and accuracy, and as a nice bonus, no more click-clacking noises! (Your fellow office- and/or classmates will thank you for that one.)
What's cool is, you can use PenTips in conjunction with one of those screen protectors mentioned above for the most natural-feeling, paper-esque resistance of all. Your brain almost won't know the difference.
They also come in nearly a dozen different colors, my favorite being the orange: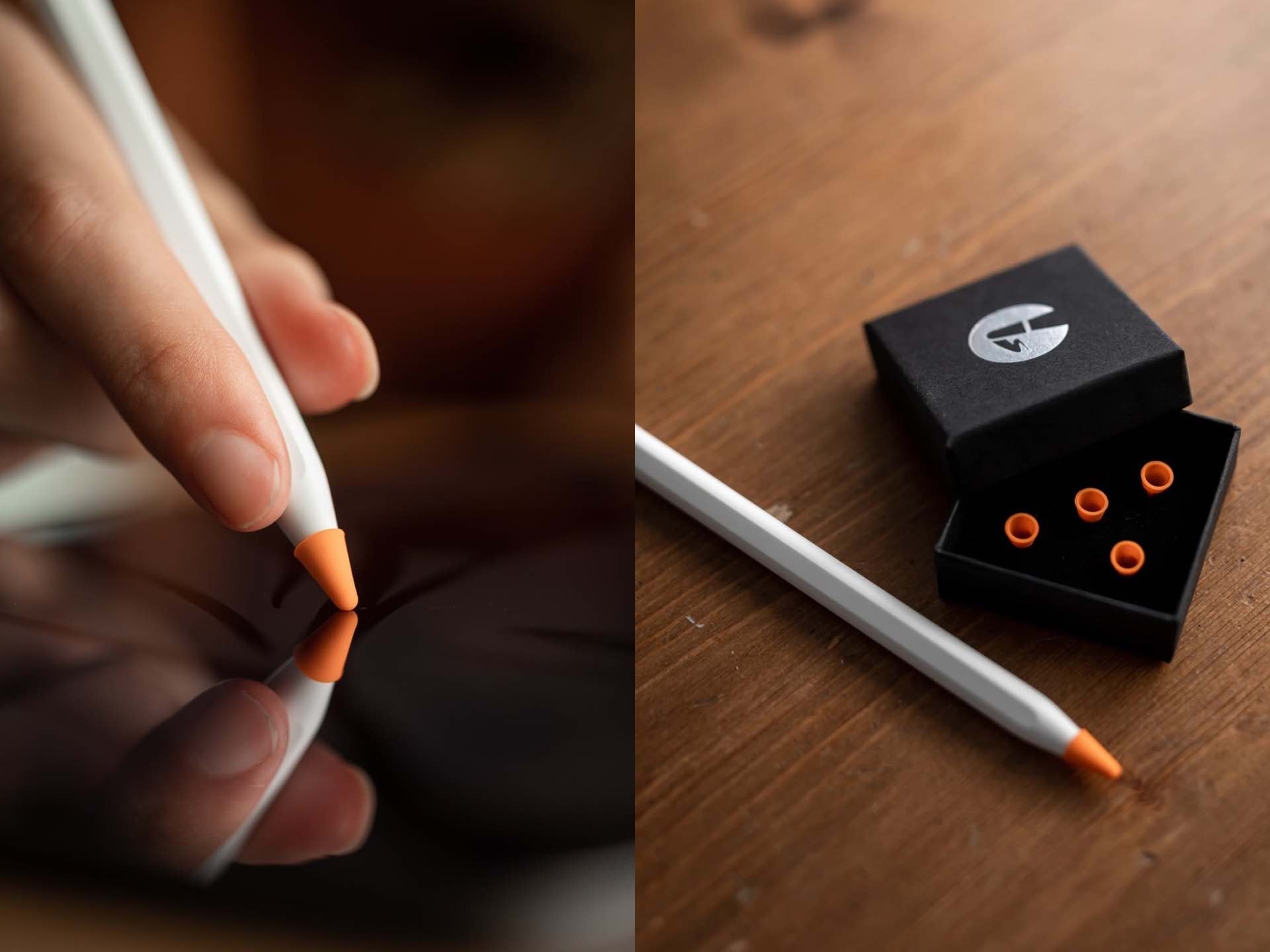 A pack of five is $20 USD at the Pen.Tips site. If you have a hard time picking just one color, they also offer custom-mixed packs for $33.