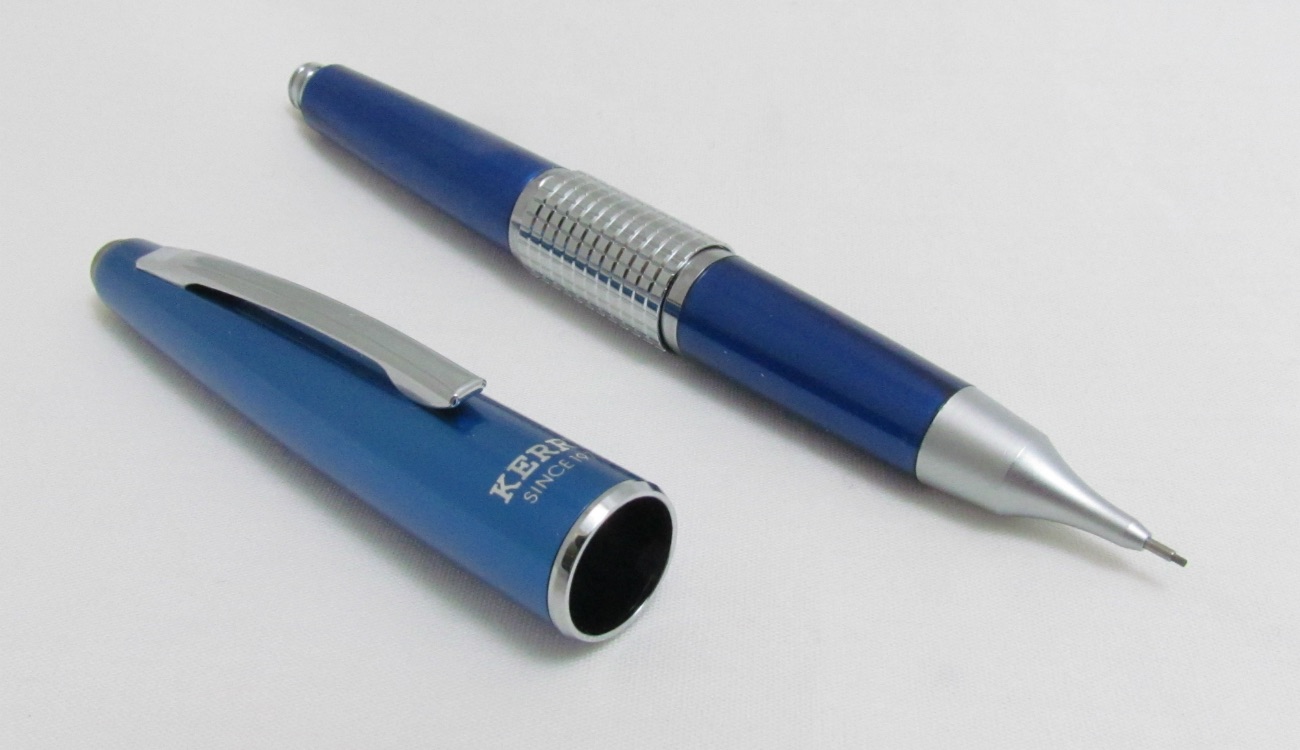 Pentel "Sharp Kerry" Mechanical Pencils
Photo: Brian Greene, OfficeSupplyGeek (be sure to check out his review!)
---
Who says mechanical pencils can't be just as stylish as fountain pens? Pentel's "Sharp Kerry" line of mechanical pencils feature an elegant cap that keeps the writing end from poking or marking on things while it's in your pocket, then snaps onto the other end when you're ready to use it.
You can extend the 0.5mm lead whether or not the cap is posted, since the barrel and cap each have a button you can click for that. When the cap is off, you can remove the button cover on the barrel to use the eraser hidden there. The knurled metallic grip on the barrel offers a comfortable grip for when you're writing, sketching, and what have you.
My only quibble is that, since the cap and barrel are made of different materials, their colors do vary slightly. Nothing that puts me off, but worth considering if you're bothered by that sort of thing.
The Sharp Kerry line comes in a variety of metallic barrel colors: