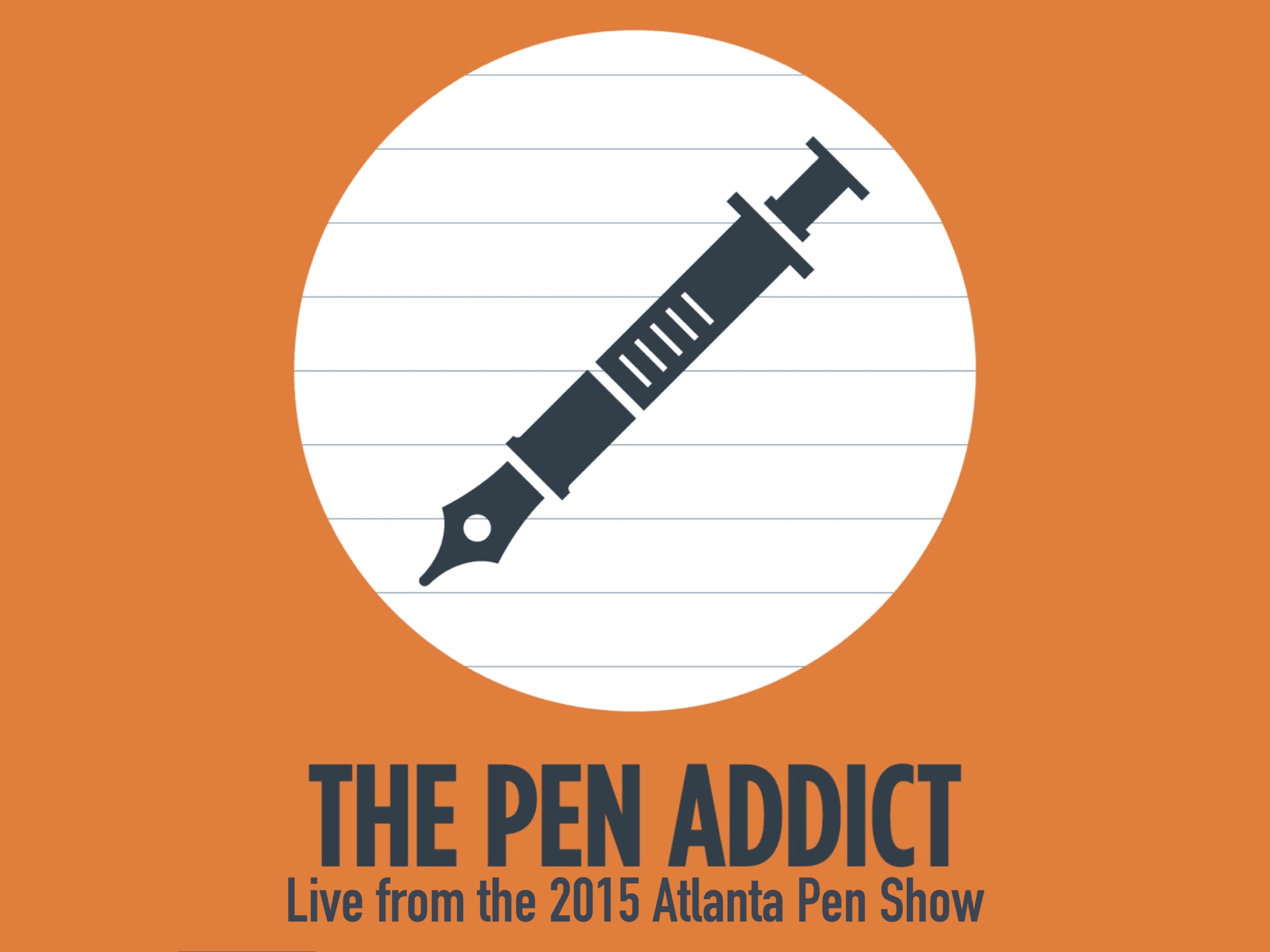 The Pen Addict Podcast: Live from the 2015 Atlanta Pen Show (Kickstarter)
Our friends Myke Hurley and Brad Dowdy of podcast network Relay.fm are putting on a Kickstarter campaign to help get Myke from London to Atlanta for the 2015 Atlanta Pen Show.
If they succeed, Myke and Brad will meet in person for the very first time and record a special live episode of The Pen Addict podcast at the event. The show audio will be released as a normal podcast, but $10+ backers of the campaign will be treated to a video of it, with bonus footage and outtakes and everything. The first 300 backers to pledge $35+ will receive a limited-edition version of Nock Co's Hightower pen + memo book case.
We realize this doesn't quite fall into the realm of our usual "neat item" posts, but we'd like to see these guys make this project happen. As of this writing, they're already halfway there.