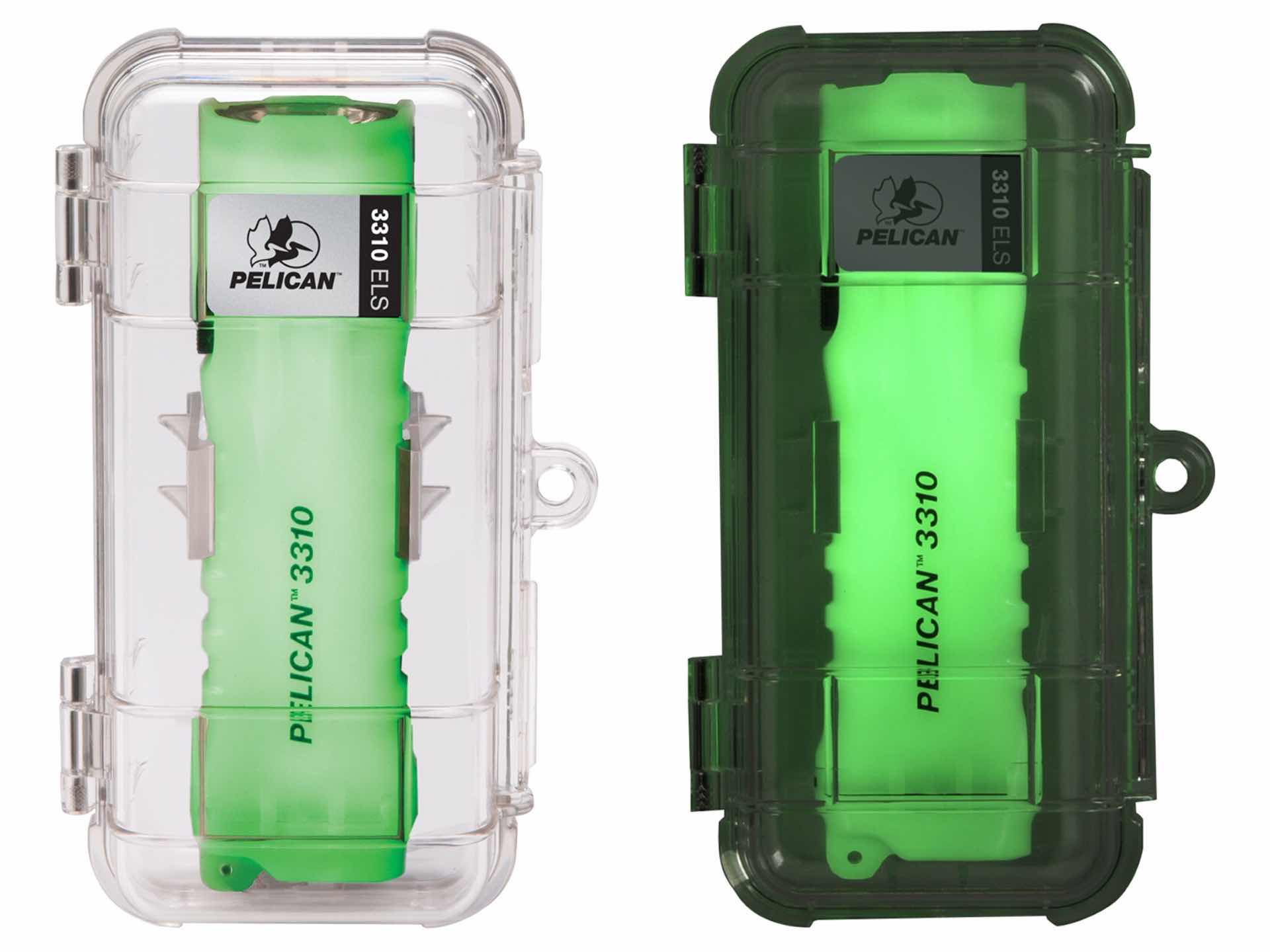 Pelican 3310 ELS Glow-in-the-Dark Emergency Flashlight
You never know when sudden power outages may strike. Whether it's because of bad weather or some other emergency, you don't want to be caught unprepared, fumbling around in the dark for a flashlight.
Pelican's 3310 Emergency Lighting System (ELS) solves that problem very well. This photoluminescent LED flashlight gathers ambient light throughout the day so it can glow brightly when the lights go out, making it easy to find in the dark.
It comes with a protective, wall-mountable, clear polycarbonate case/housing with a reusable tamper-proof seal, so you can hang it in an easily accessible spot without worrying about kids or pets getting into it. When you need the actual flashlight, you have three light modes to choose from:
High — 378 lumens, with a beam distance of 643 feet (196 meters); offers 8 hours of battery life
Low — 39 lumens, the beam of which reaches 203 feet (62 meters); offers 202 hours of battery life
Flashing/Signaling — Useful as an SOS beacon in case of a search-and-rescue type of situation.
The 3310ELS is also rated IPX8 submersible, so it's usable even if (heaven forbid) you find yourself in a severe flood scenario.
Get the light for $45 on Amazon.