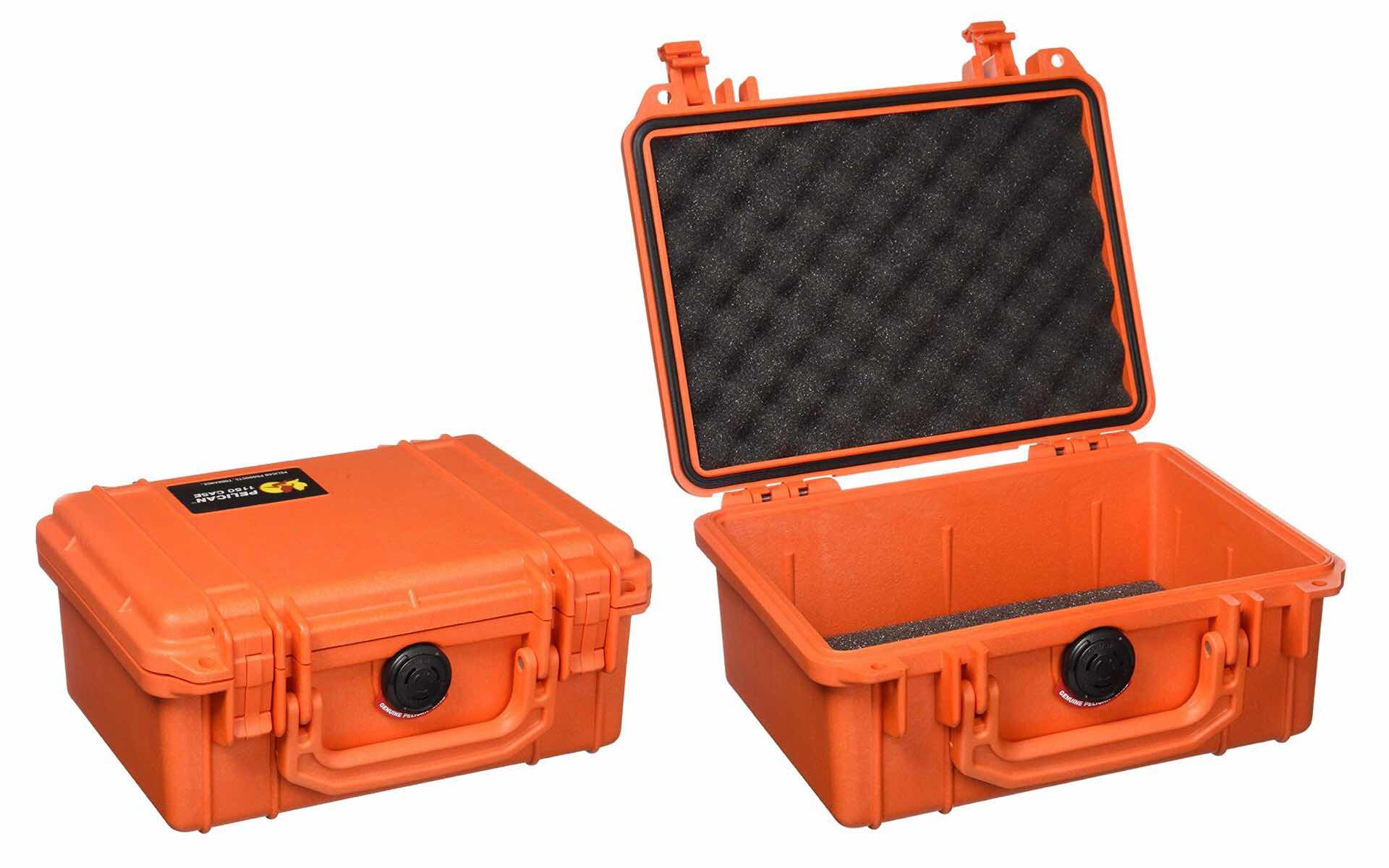 Pelican "1150 Protector" Camera Case
The last thing any photographer wants is for their gear to get ruined in transit or because of inclement weather. Pelican's rugged, high-performance 1150 camera case is intentionally over-engineered to handle the harshest, most extreme conditions you're likely to ever shoot in. It's practically indestructible and sports an automatic pressure-equalization valve on the front that balances interior pressure and keeps water out.
This is one of the company's smaller camera cases, designed to hold a compact shooter like the Leica Q or the Sony Alpha a6400 or your GoPro, plus some accessories. In fact, our own editor-in-chief Shawn Blanc outfitted his case for the Leica Q alongside a strap, charger, spare battery, and SD cards:
As with other cases in their "Protector" lineup, the 1150 case comes standard with "Pick N Pluck" soft ester foam, which is pre-scored into small cubes so you can customize exactly what you want the interior to hold.
The Pelican 1150 case goes for $40 on Amazon and comes in your choice of…