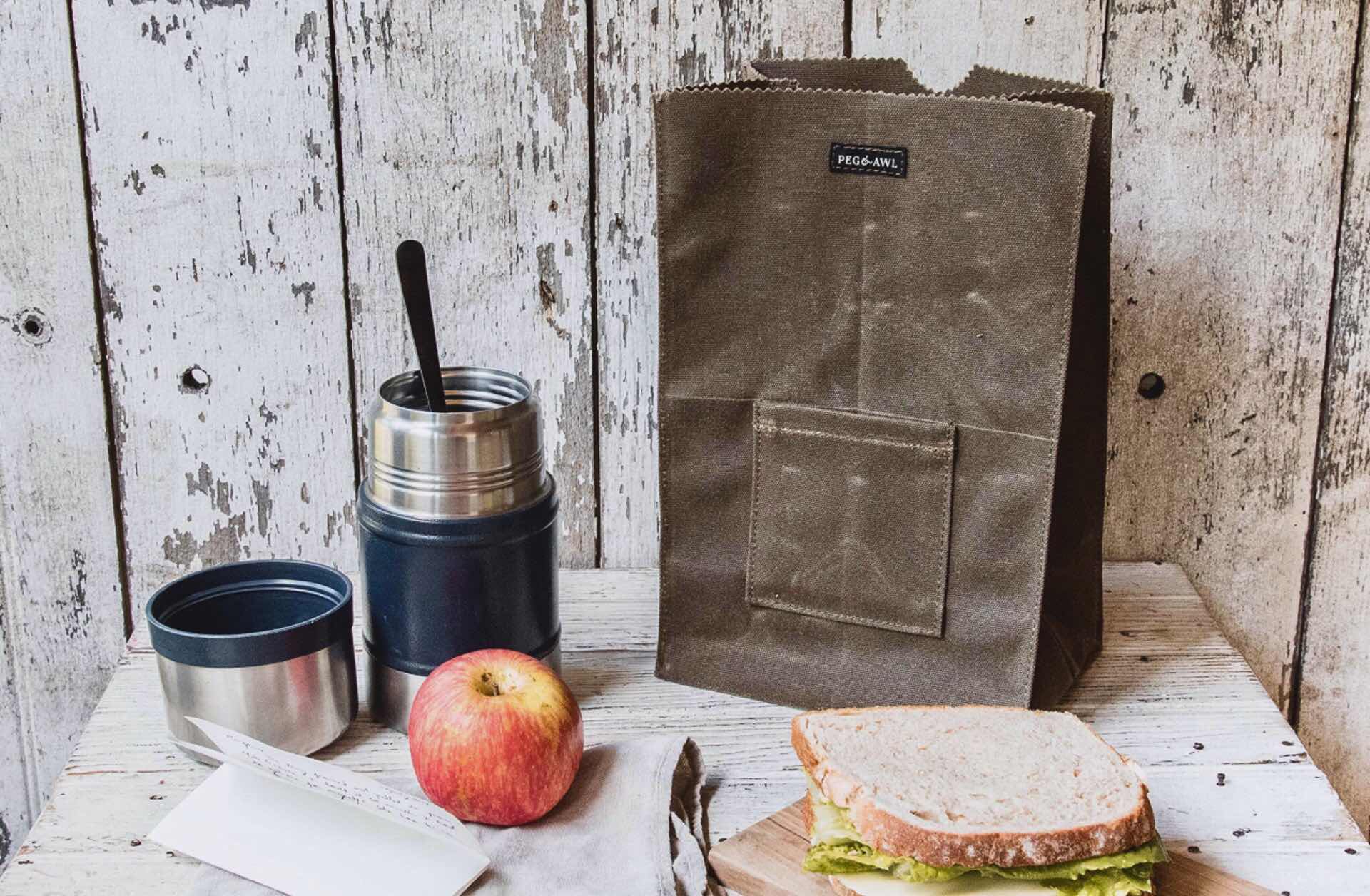 Peg and Awl "Marlowe" Waxed Canvas Lunch Bag
If you're like me, you have fond childhood memories of taking brown-bagged lunches to school and on field trips. What you may not know, however, is that it's possible to relive those days once again without having to throw the bag away every time.
I'm talking about the "Marlowe" lunch bag by Peg and Awl. Named for a lady named Katie Marlowe and made from 15 oz. waxed duck canvas, this durable, reusable 'brown bag' is ideal for carrying lunches or snacks — no matter your age — and has a front pocket for slipping a sweet handwritten note into.
So, you can use one for yourself to take to the office, or send one with your kid to school along with a motivational message to get them through the day.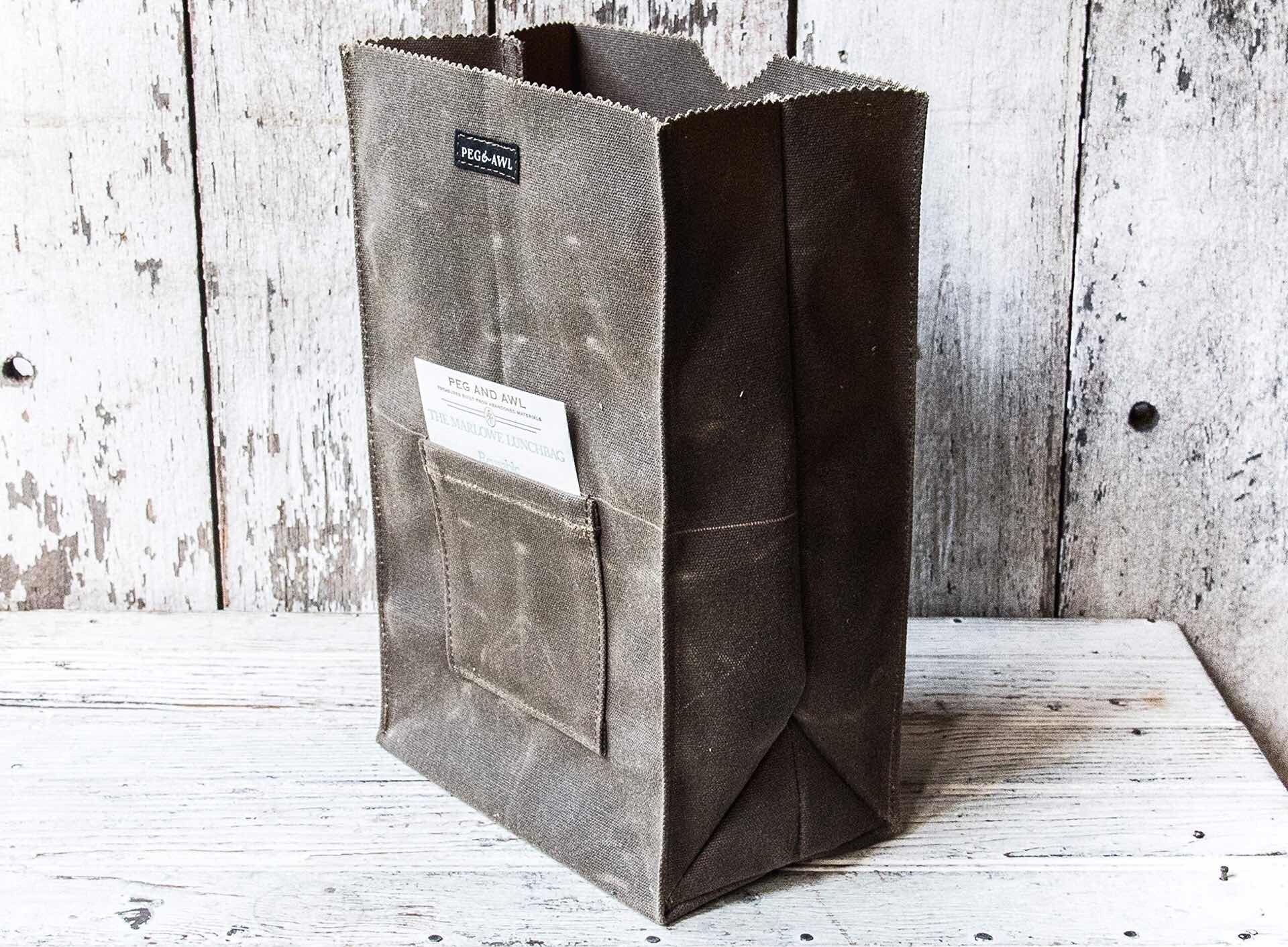 Whatever you do with it, the bag is easy to clean: Just wipe it down and you're ready to use it again (and again). It pairs especially well with a set of reusable lunch bags, offering a waste-free meal every time — not accounting for any food packaging, that is.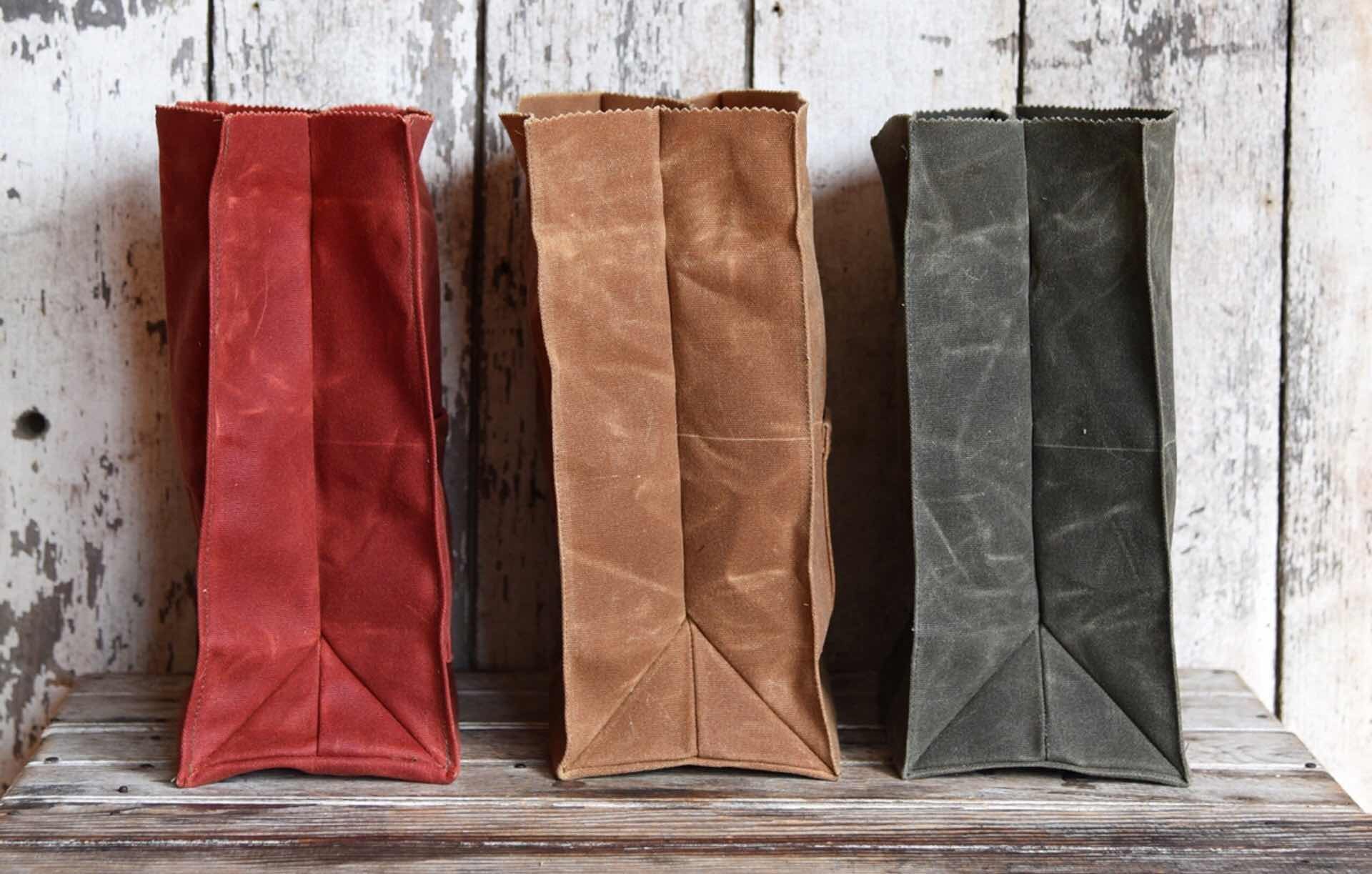 They've got eight lovely colors to choose from, each of which is $44. They also offer a custom monogramming option for an additional $15, which adds a leather tag with up to three letters of your choosing on it. (Keep in mind that, naturally, they can't accept returns on monogrammed bags.)