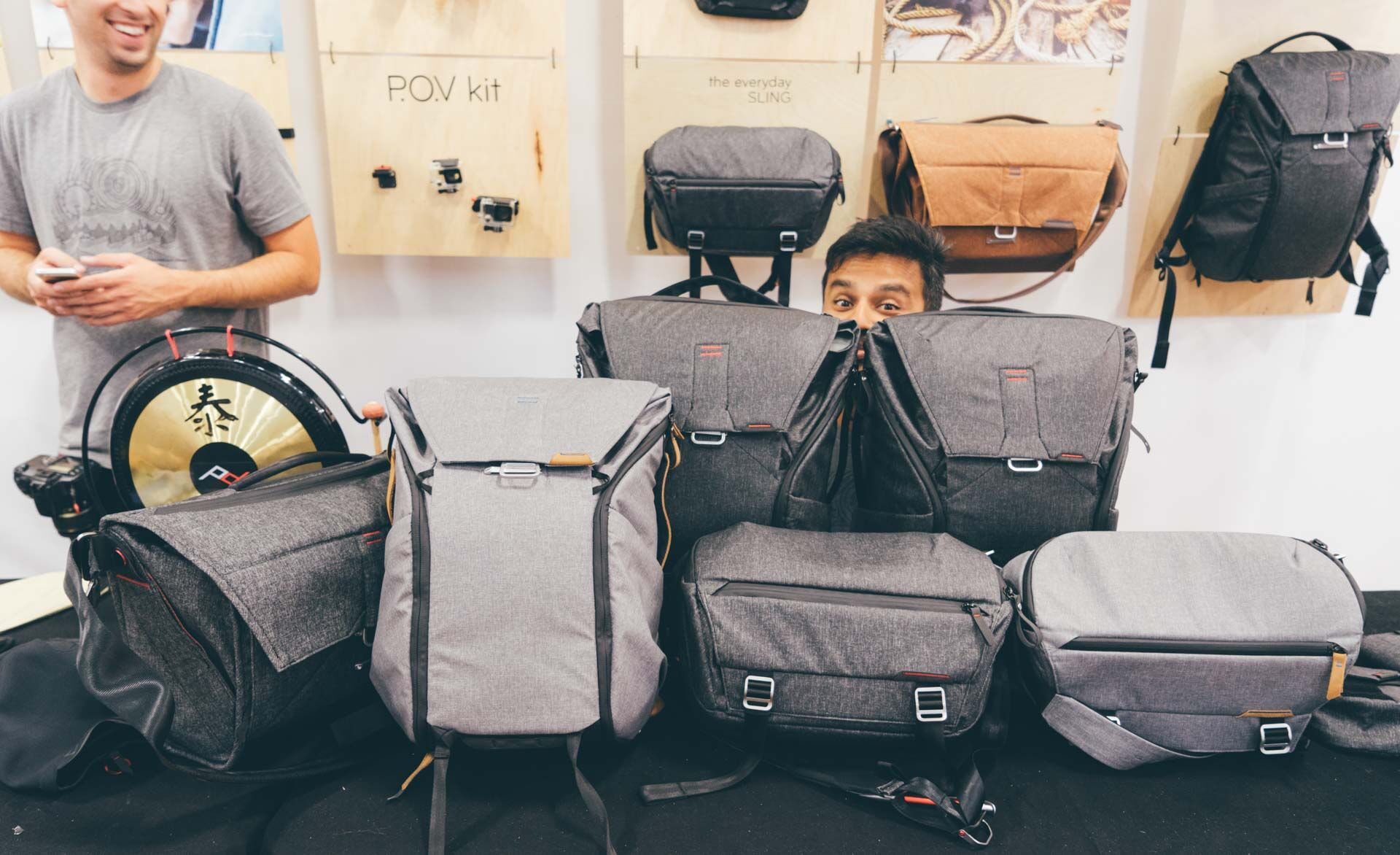 Peak Design's Upcoming "Everyday" Bag Collection
It's no secret that Peak Design is one of our favorite photography accessory makers out there. They first became known to the world in 2011, when they took Kickstarter by storm with the massively successful Capture Clip campaign. We've reviewed it, and it's awesome.
They then proceeded to do the same thing all over again — not once, not twice, but five more times, always with great success. It's fair to say they've mastered the art of Kickstarter projects.
More recently, they Kickstarted the Everyday Messenger bag, which promised to revolutionize camera carry for everyone. Again, we reviewed it, and it was awesome. There appears to be a trend here.
To call their latest Kickstarter project successful might be the understatement of the year. The new "Everyday" bag collection builds upon the success of the Everyday Messenger, and includes the Everyday Backpack, the Everyday Tote, and the Everyday Sling. They were all launched in a single Kickstarter campaign in July, and by the time the campaign ran out in September, backers had pledged over $6.5 million. I guess people really do want some new camera bags.
As usual, Peak Design has a stand at Photokina this week, where all their new bags are proudly on display. I got a chance to play with them a bit, and they are even more good-looking in person than in their product shots, which is saying something.
The Everyday Backpack comes in two sizes: 20 liters ($219) and 30 liters ($249). If you're under 6 feet tall, I recommend going with the smaller one, because the 30-liter one is big. It also comes in two different colors: charcoal and ash, which basically means dark gray and light gray, respectively.
The Everyday Tote ($170) and Everyday Sling ($135) provide some different carrying options and sizes, and also come in your choice of charcoal and ash.
All the bags retain the same design philosophy that proved so successful in the Everyday Messenger, but they've all been completely designed from the ground up. Even the padded dividers are new. Such attention to detail and functionality is what separates Peak Design from many other accessory makers out there.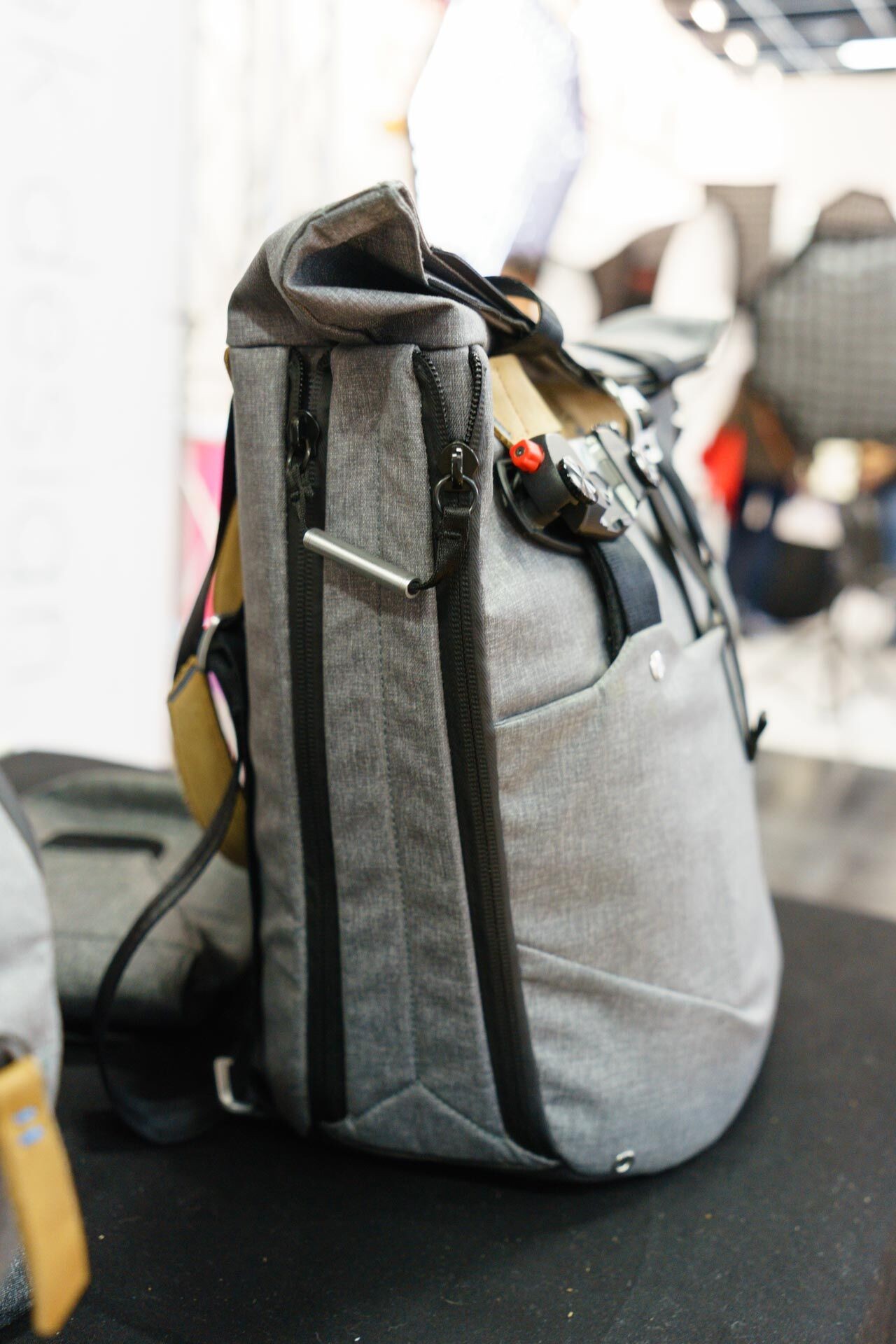 According to a very friendly Peak Design employee, Kickstarter orders should start being fulfilled within the next couple of months, but the bags won't be available in stores and on Peak Design's website until early 2017. However, if you missed the Kickstarter campaign, fear not: You can also preorder the bags at Indiegogo.