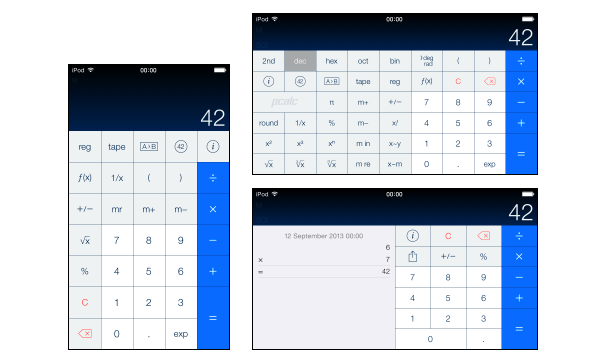 PCalc 3.0 for iOS
PCalc, the venerable calculator for the Mac and iOS has been updated to version 3, and includes a new iOS 7-class theme, updated layouts for the iPhone, full speech support and more.
(If you're going to be running iOS 6 for a while, the app still has full support for the OS, and the old themes can be applied to 7, as well.)
Check it out on the iOS App Store, where it's just $9.99.