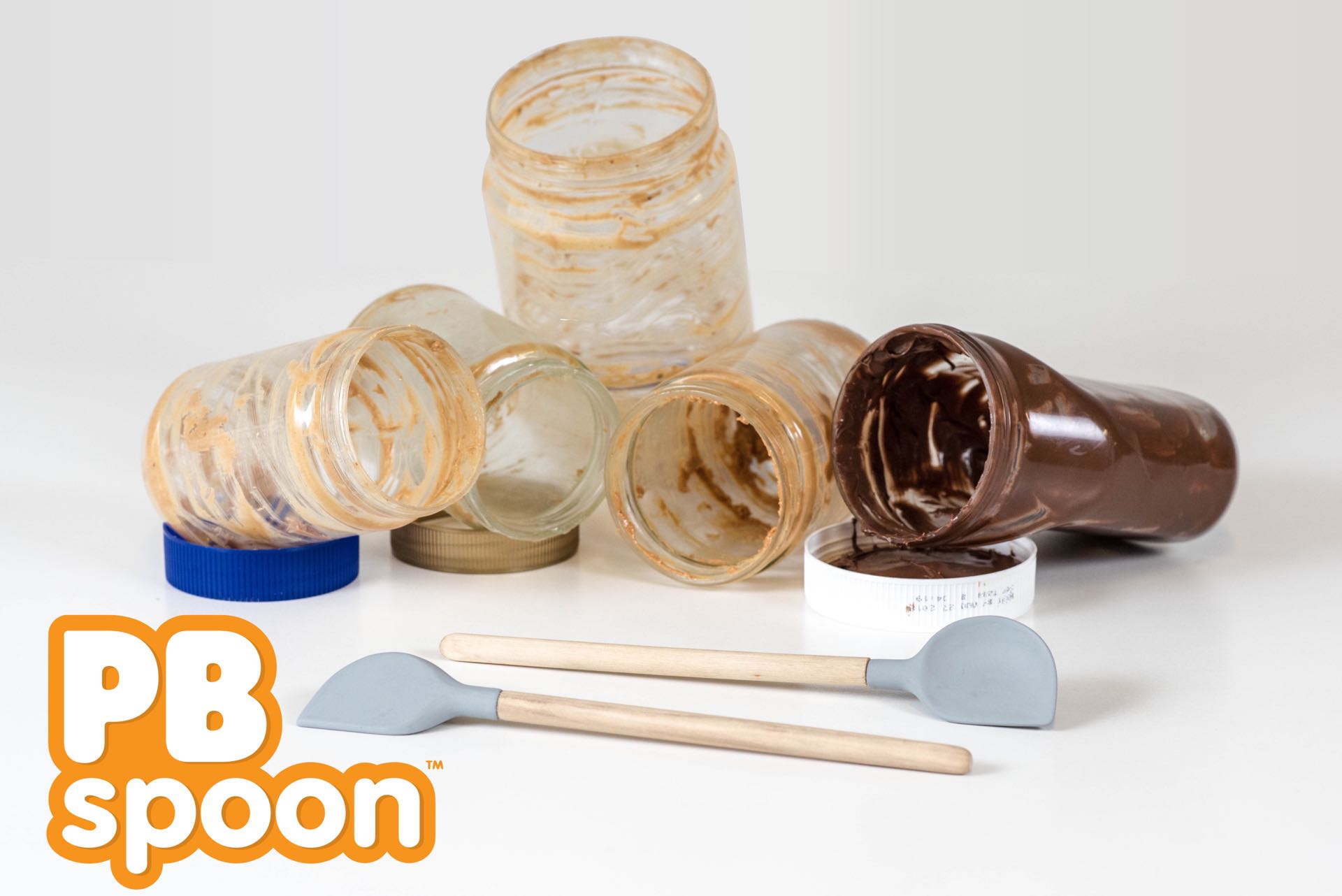 PBspoon: The Perfect Peanut Butter Spoon [Kickstarter]
Peanut butter fans, rejoice: Product designer Chris Herbert — founder of Herbs Furniture Co., an online small-batch furniture studio — has developed the PBspoon, a cross between a wooden spoon and silicone spatula that's designed to extract every last bit of peanut butter (or other spread) from a jar:
The PBspoon has a rounded face to function like a traditional spoon, but also a flat edge to scrape every ounce out of the peanut butter container. The tip of the spoon is pointed for getting into hard-to-reach ridges, and the back is angled for perfectly spreading peanut butter onto your bread of choice.

[…]

Although designed specifically for peanut butter, this spoon also works great with other spreads, butters, jams and any condiment in a difficult-to-scoop container. A lot of spreads can be pretty expensive, such as almond, cashew butter or a fancy jam and the PBspoon helps you save money by getting every last bit out.
Watch the Kickstarter video:
This is one of those inventions that seems superfluous on the surface but would be indispensable once you've actually used it. As of this writing (January 5th, 2018) there are five days left to go and Herbert still needs $1,800+ to reach his funding goal. I really hope he makes it.
Back the project at the $11 level or higher before January 11th, 2018 if you want a PBspoon of your own (assuming the project succeeds).
---
Need another way to express your peanut butter fanaticism? We still love the Witmer Company Peanut Butter Mixer.