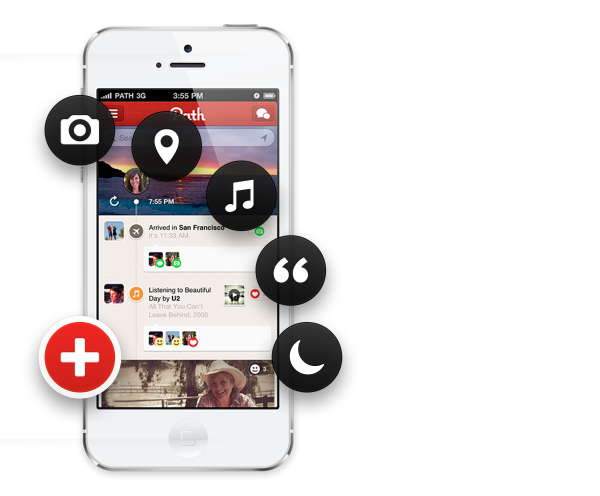 Path 3.0
The iOS and Android app Path has hit version 3.0.
The new version keeps everything people love about Path — a great design and a truly private social network, but adds private one-to-one and group messaging.
And stickers.
Yes, stickers. Here's Matt Panzarino:
The stickers have been put together in collections called 'packs' that run $1.99 and contain a dozen or more stickers. Two packs are free with the latest update and Path says that it has worked with artists like David Lanham, Hugh Macleod and Richard Perez to make more packs that you can snag via the shop.
Stickers can be added to messages, updates and more, all within the app. When I'm all for developers trying to make a dime, this just seems silly. Thankfully, the Shop can be ignored.
Path 3.0 can be downloaded from the iOS App Store for free, with the Android version being updated "soon."