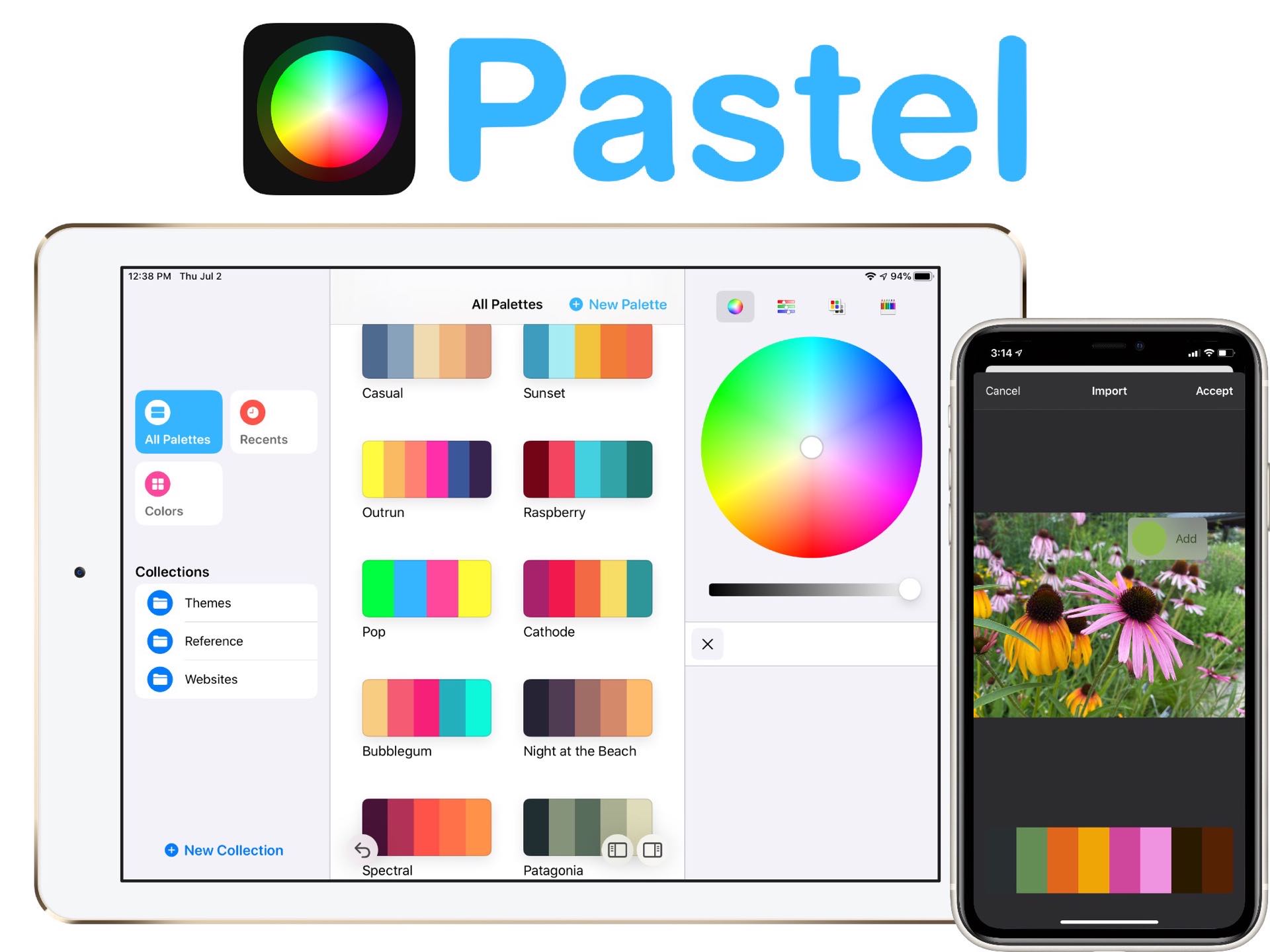 'Pastel' Color Palette App for iPhone & iPad
Pastel for iPhone + iPad is an app that was released just last month by Steven Troughton-Smith, and it acts as a way to create, capture, and collect a library of color palettes. If you're an app developer, web designer, or an artist of any kind, this ought to be right up your alley.
For example: Let's say you want to recreate a color scheme you've seen elsewhere. Maybe it's a cool t-shirt design you found online. Could be a sweet paint job on a van that you took a photo of. Or, you might've been inspired by the look of a website and want to incorporate that vibe into your own.
Whatever the case, you can pull a photo or screenshot from your device and Pastel will attempt to create a series of swatches from its primary colors. You can also drag a little loop around the image to manually grab any other colors it didn't pull on its own. The app also has ways of putting in specific hex codes and RGB values, or you can choose from a bunch of crayon/colored pencil presets.
From there, that group of colors can be named, renamed and/or placed into collections of other palettes if you like. Here's a collection I created based on a series of apps and websites: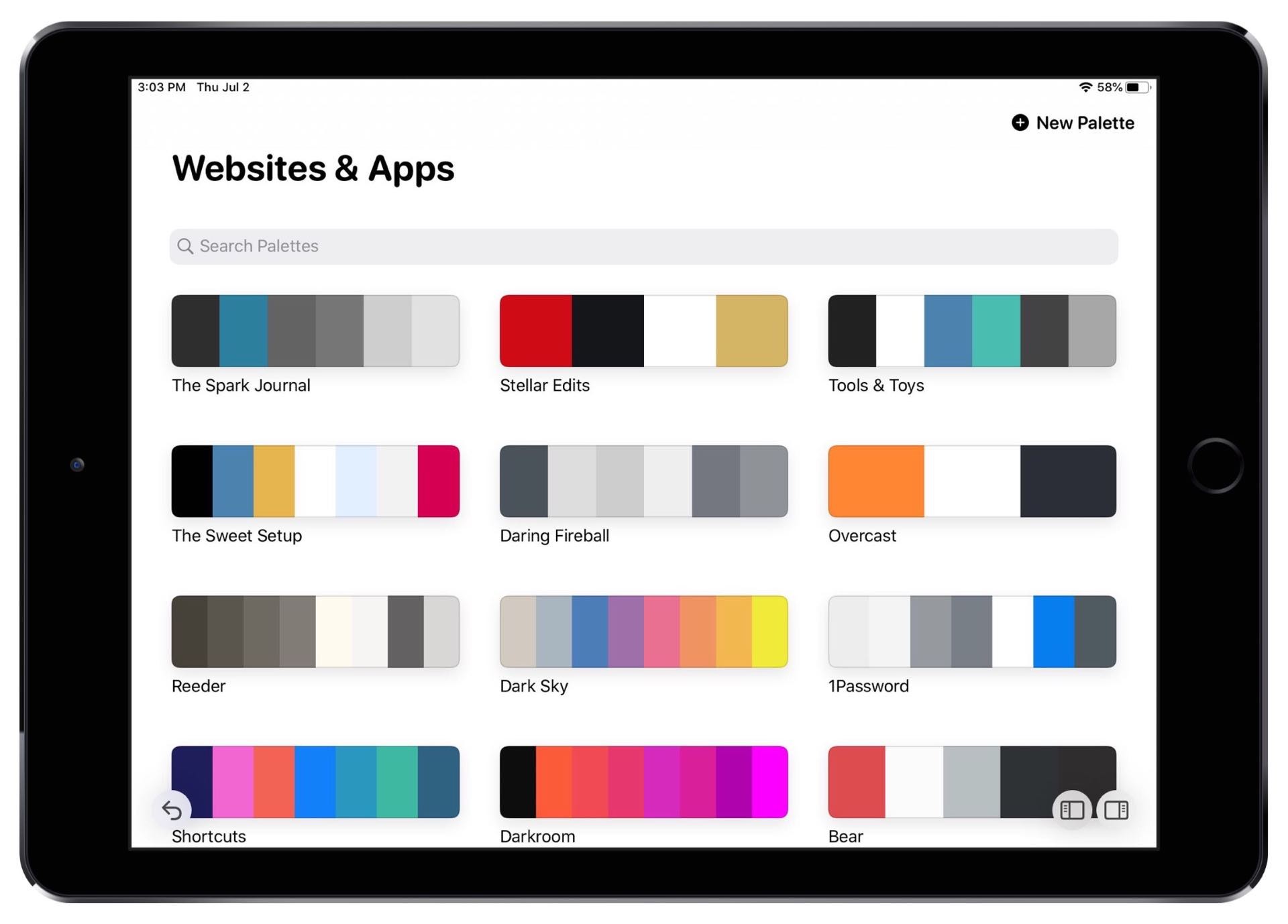 The app also comes loaded with a bunch of pretty default palettes: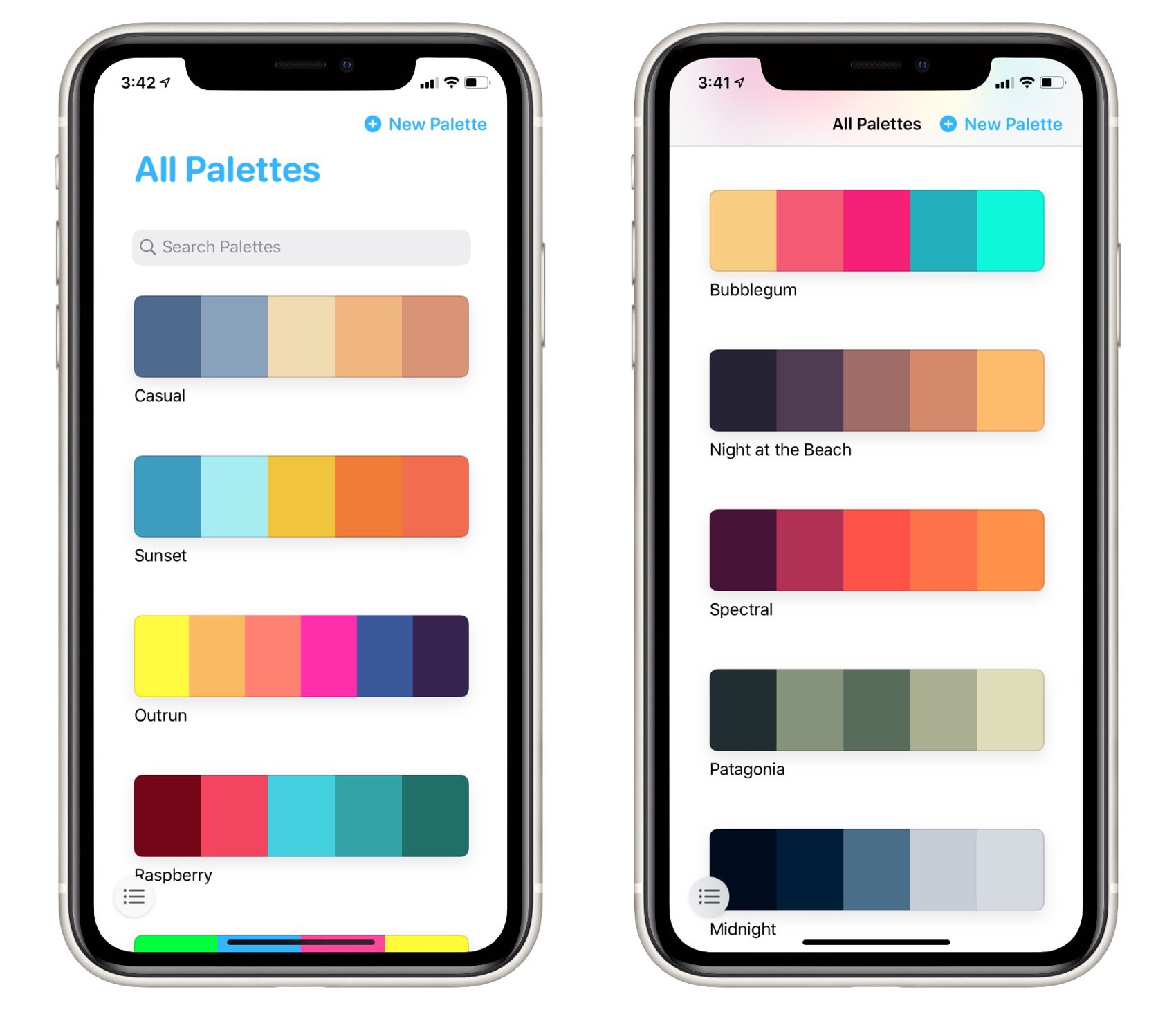 Pastel works nicely for getting colors you've saved into other apps, as the App Store description notes:
With drag & drop on iPad, drag colors out into other apps that support dropped colors, like Pages and Keynote, or many third-party apps from your favorite developers, so you can use your Pastel library as your master color collection across apps.

Copy a pixel bitmap representation of a palette to paste into your favorite pixel editor, share a screen-sized version to set as your wallpaper or Apple Watch face, or export a palette to Procreate.
Pastel is free to download and try, and lets you keep up to 20 of your own color palettes. If you pay $5 for the full unlock, that limit goes away so you can add unlimited palettes.
---
Full disclosure: I personally got to unlock the full app thanks to winning a free code from a recent Club MacStories newsletter. However, had I not won that giveaway, I would've gladly paid the five bucks for this app because I know it will very much come in handy for me.