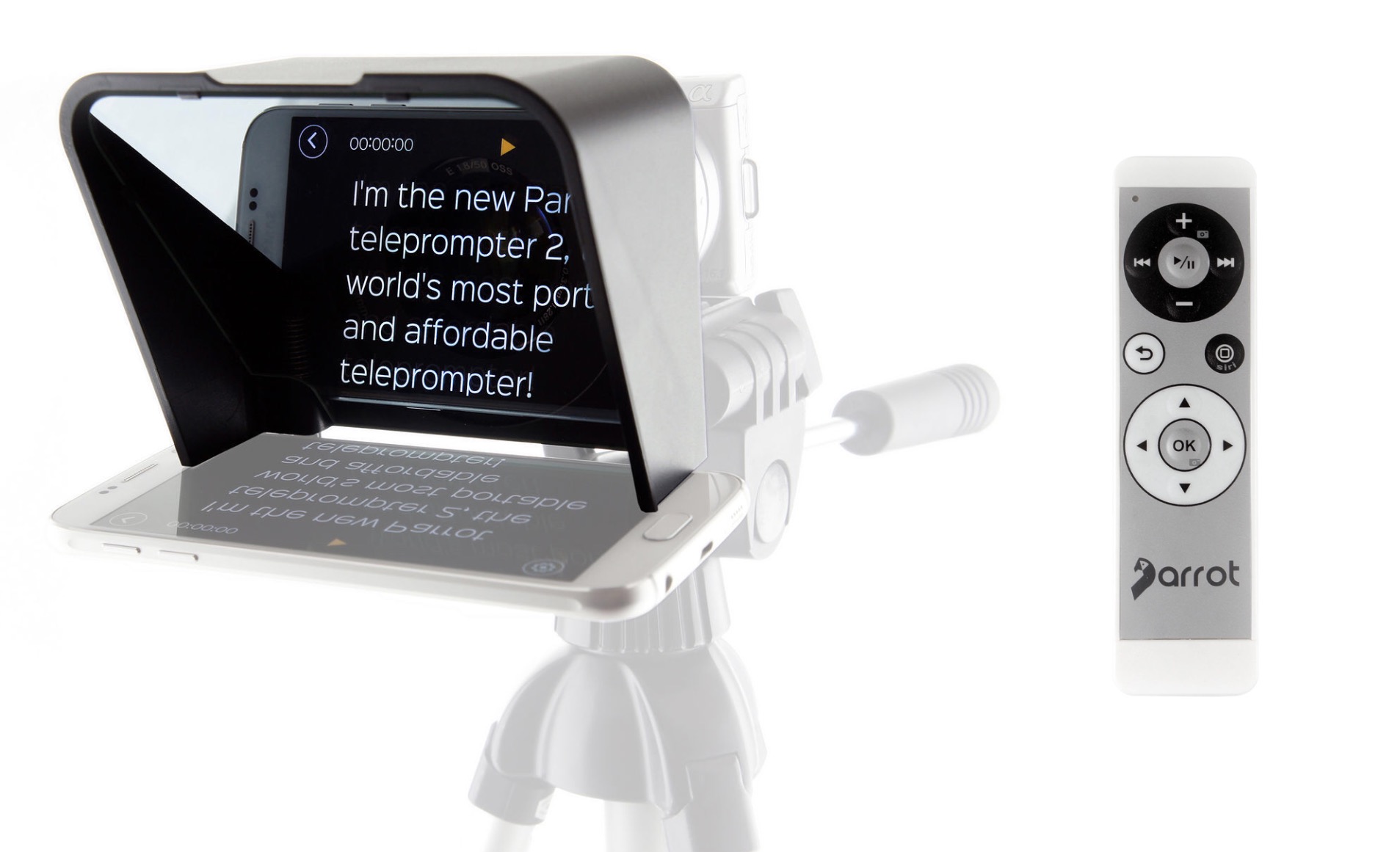 Parrot Teleprompter V2 + Remote
If you've ever had to appear on camera and deliver some kind of spoken word message — whether it's a speech, a vlog, an interview, the script for a Kickstarter promo video, or what have you — you already know the importance of a decent teleprompter. However, those things tend to be prohibitively expensive, and bulky besides.
Not so with the Parrot Teleprompter V2. This affordable, travel-friendly solution comes with a number of lens mounting rings that allow it to attach to almost any standard video or SLR camera. You then insert your smartphone — which will be running the free Parrot Teleprompter app — into the clamp underneath the hood cover.
From there, the script on the phone screen reflects off the 30R/70T glass in front of the camera lens, allowing you to read it aloud while looking directly at the "viewer" and thus create a more natural watching experience for them. When you're done, the whole rig is super easy to take down and pack away. Also included is a remote to control your scripts wirelessly.
Get the Parrot Teleprompter V2 kit for $123 on Amazon. You can also get the original version (sans remote) for $98, but know that the build quality isn't quite as good.