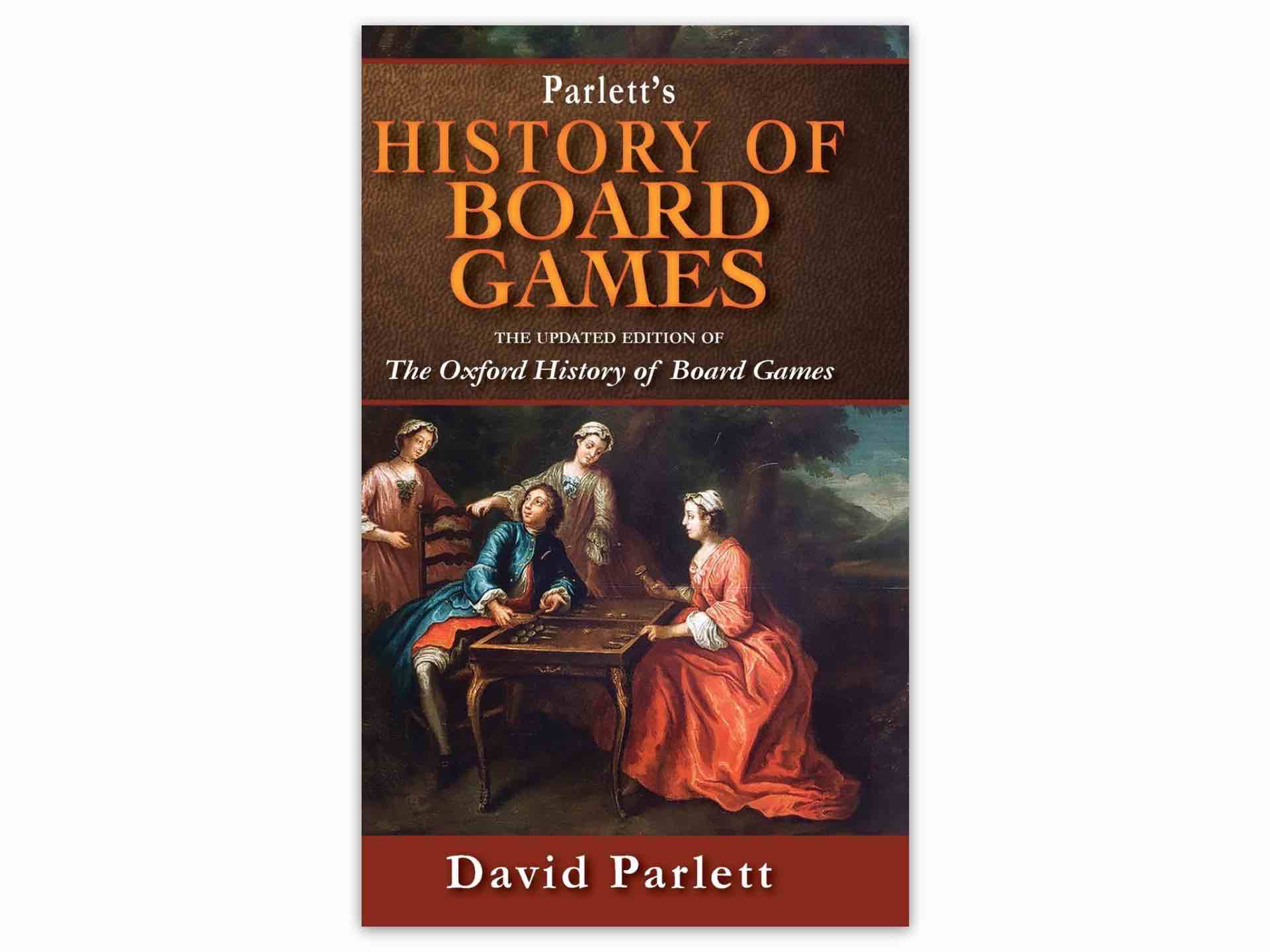 David Parlett's 'History of Board Games'
This one goes out to you avid board gamers out there. Parlett's History of Board Games, written by game historian David Parlett, delves into and dissects the origins, history, mechanisms, and ongoing evolution of board games, ranging from ancients like chess, checkers, and backgammon to modern-day classics like Monopoly, Clue, Risk, and Scrabble.
From the description:
For thousands of years, board games have captured our imaginations as we have conspired against, chased, and attacked one another across the table from our friends and foes, locked quest for victory.

In his newly updated History of Board Games (the previous edition was titled: The Oxford History of Board Games), David Parlett explores the fascinating origins and development of our favorite games — from the Egyptian and Asian predecessors of checkers and chess to modern classics like Monopoly and Clue. With an entertaining, accessible style, Parlett delves into what is one of the most universal roots of our cultural history, highlighting the importance of game-playing as a vital part of the human experience.
Parlett doesn't only cover games you already know and love. He devotes enthusiastic coverage to lesser-known and experimental games as well, and even things like the Roman board game (circa 43 AD) that was excavated nearly 25 years ago. There are also loads of good illustrations and some photos sprinkled throughout.
I'm glad they brought this book back into print with updated information and all. Perfect weekend reading, especially if you're even the slightest bit interested in board game lore.
Get the book in these formats: