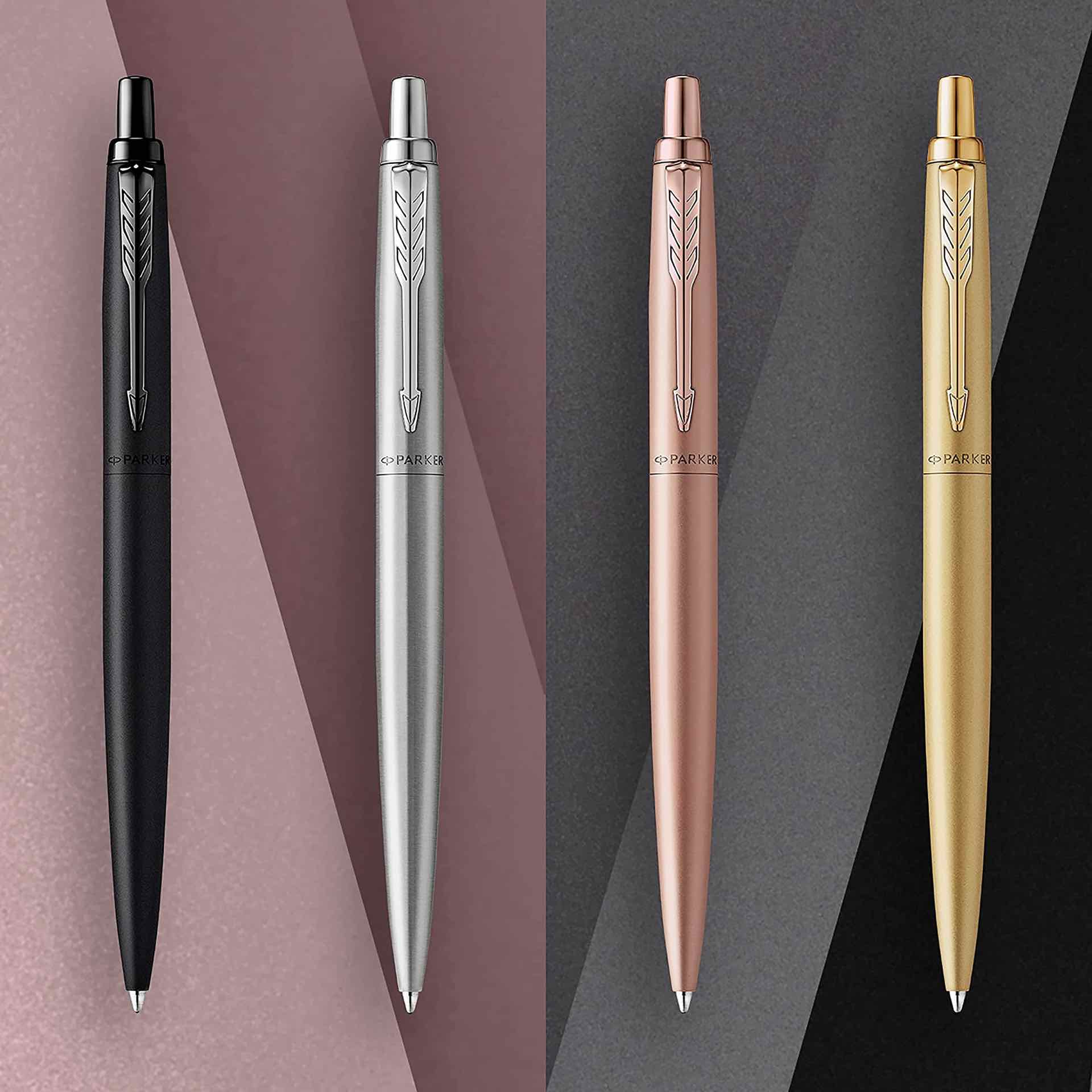 Parker "Jotter XL" Metal Ballpoint Pen
If you're in need of a simple yet classy writing utensil meant for big hands, you can't go wrong with the Parker Jotter XL, which has all the design elements and features of the original Jotter but in a larger body. It's light, durable, well balanced, writes smoothly, and just plain looks sharper than any old disposable pen.
Step up your writing utensil game for $19–$25 on Amazon, depending on your choice of matte black, matte gold, matte silver, or matte rose gold. Each one is preloaded with blue ink and comes in a gift box.