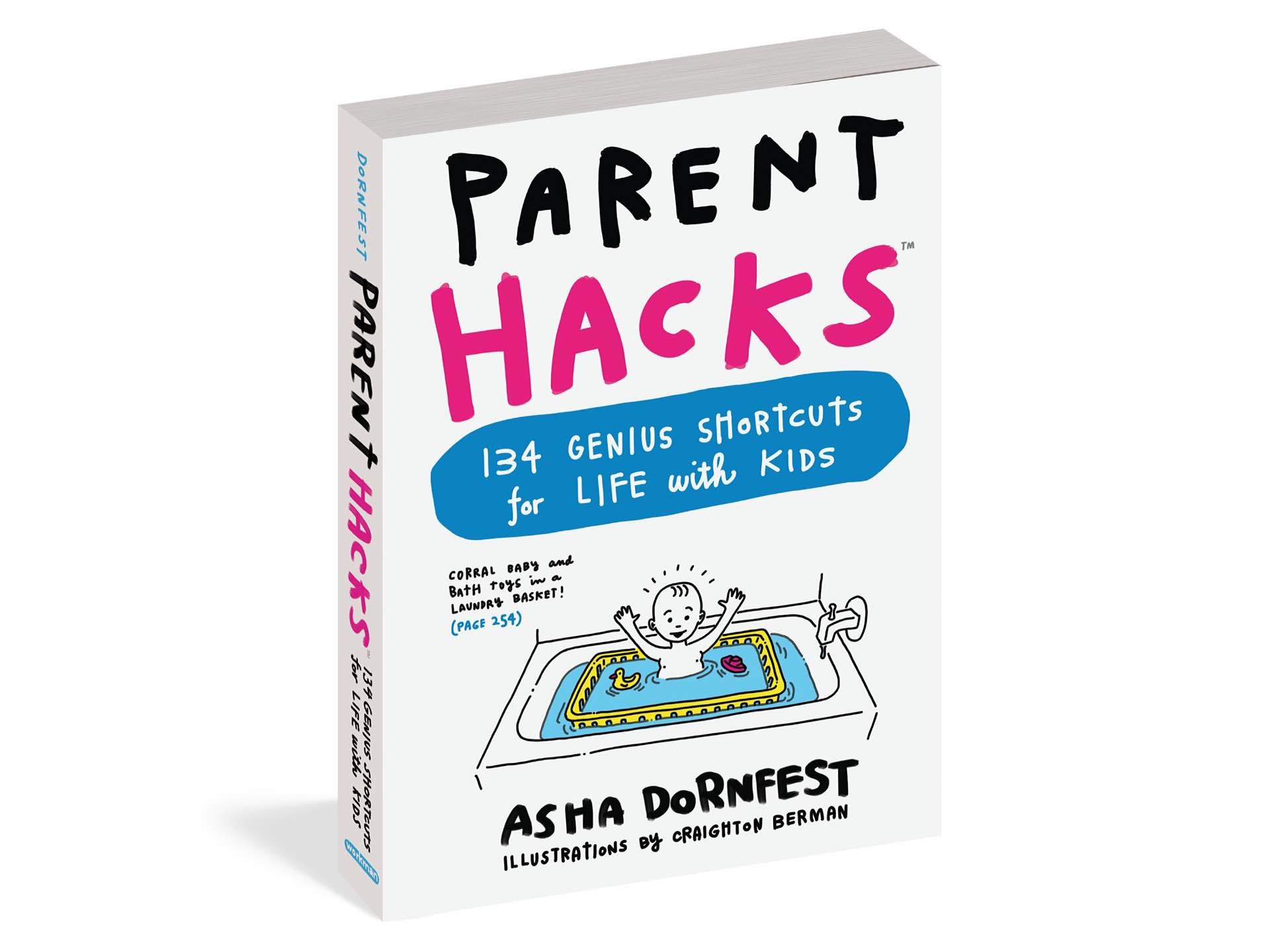 'Parent Hacks: 134 Genius Shortcuts for Life with Kids' by Asha Dornfest
Asha Dornfest, who wrote Minimalist Parenting and has been running the Parent Hacks blog since 2005, has compiled some of her site's best stuff (plus a bunch of new material) into a new book: Parent Hacks: 134 Genius Shortcuts for Life with Kids.
In this illustrated collection of MacGyver-like tips, you'll find advice on everything from pregnancy to preschool, including potty training, bath time, sleep, travel, organizing your home, managing your time, creative reuses for common household items, and more.
A parent hack can be as simple as putting the ketchup under the hot dog, minimizing the mess. Or strapping baby into a forward-facing carrier when you need to trim his fingernails-it frees your hands while controlling the squirming. Or stashing a wallet in a disposable diaper at the beach-who would ever poke through what looks like a used Pamper?
The tips are practical, the illustrations are charming, and this is just an all-around great book for parents of all kinds. It works especially well as a gift for new parents and parents-to-be.
The paperback is $8 on Amazon. The Kindle version is also $8, while the iBooks edition is $10.