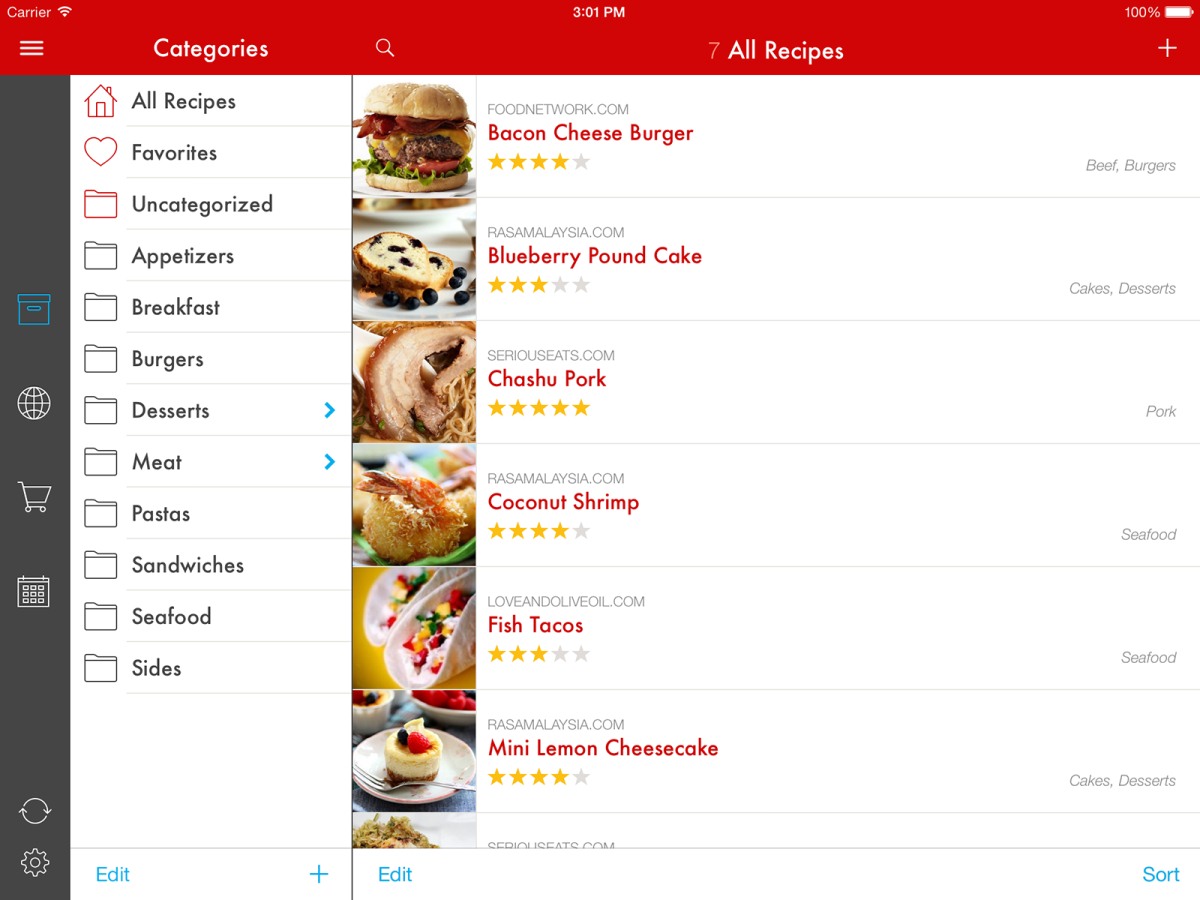 Paprika Recipe Manager for iOS
For a long time, my go-to recipe manager was Evernote. Then, it was Basil for iPad. It's been a while since that switch, but the limitation of Basil being iPad-only (amongst a few other quibbles) has finally started wearing on me, so I've been looking for another replacement.
I should've known that our sister site The Sweet Setup had already compared recipe apps for iOS. Their top pick was Paprika, which also has an iPhone component (sold separately). I'm still in the process of manually transferring my recipes over from Basil, but Paprika is already growing on me.
Aside from managing and organizing recipes on multiple devices, I'm loving the way it forms grocery shopping lists from recipes I intend to cook. The TSS review noted this as well:
"When viewing the Grocery List, similar items are consolidated (i.e. if one recipe calls for one egg and another two, your grocery list will have 3 eggs) […] And, as expected, the Grocery List allows you to check off items as you purchase them."
If you'd like to try out Paprika for yourself, the iPad app and iPhone app are each $5. There's also a $20 Mac version if you want the most robust option available.