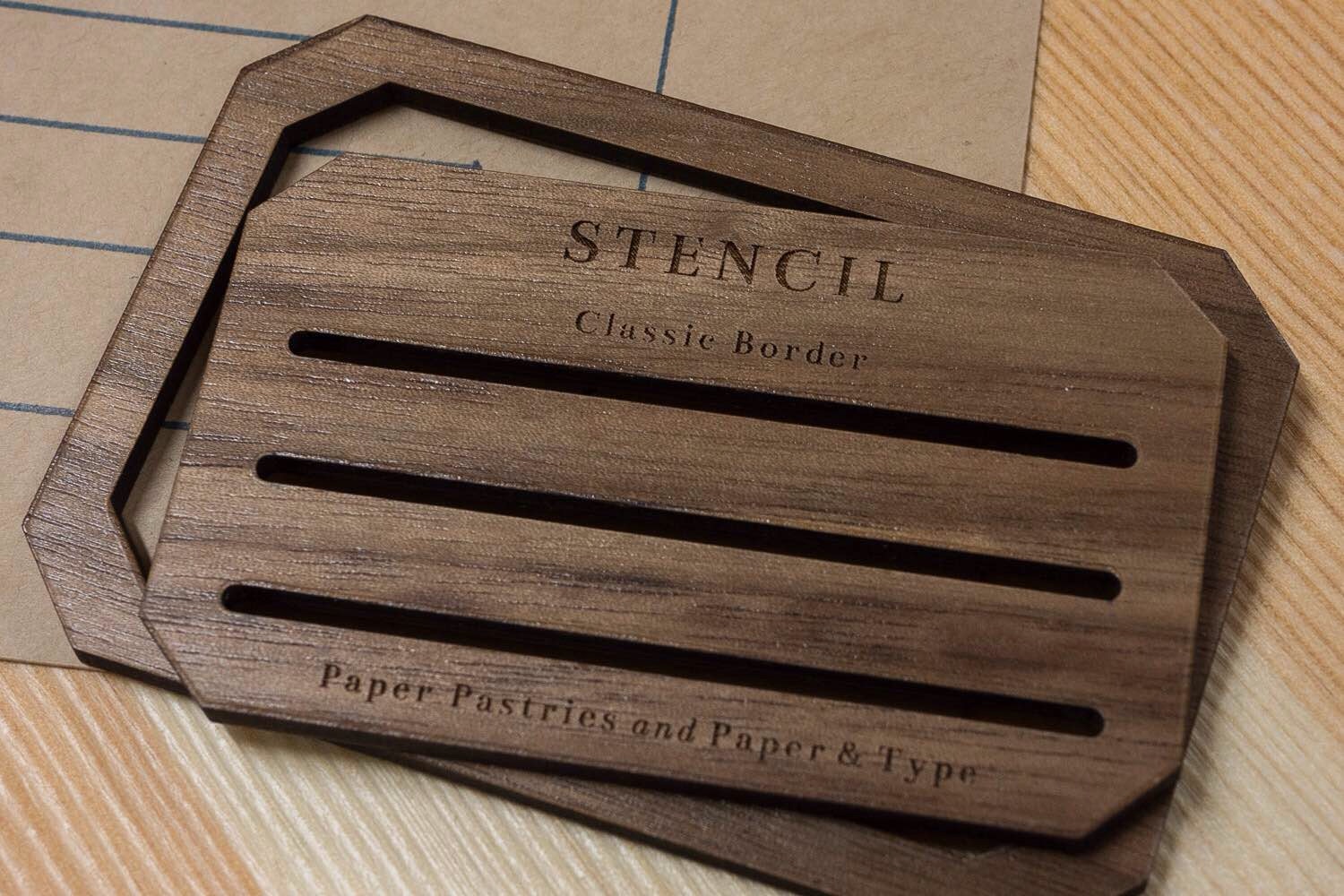 Paper Pastries Wooden Border Stencil
Photo: Doug Lane
For those of you still into sending handwritten letters the old-fashioned way, this laser-cut wooden border stencil from stationery company Paper Pastries makes it easy to snazz up the recipient address area on each envelope. As far as styling goes, I agree with Doug Lane of Modern Stationer (emphasis mine):
You can stencil an outer border, an inner border, and three address lines. Stenciling all three elements on one envelope gets a bit busy. My preferred style is a single outer border with address lines.
Here's what he means:
Doesn't that look cool? Get the stencil for $10 at Paper Pastries' Big Cartel store.