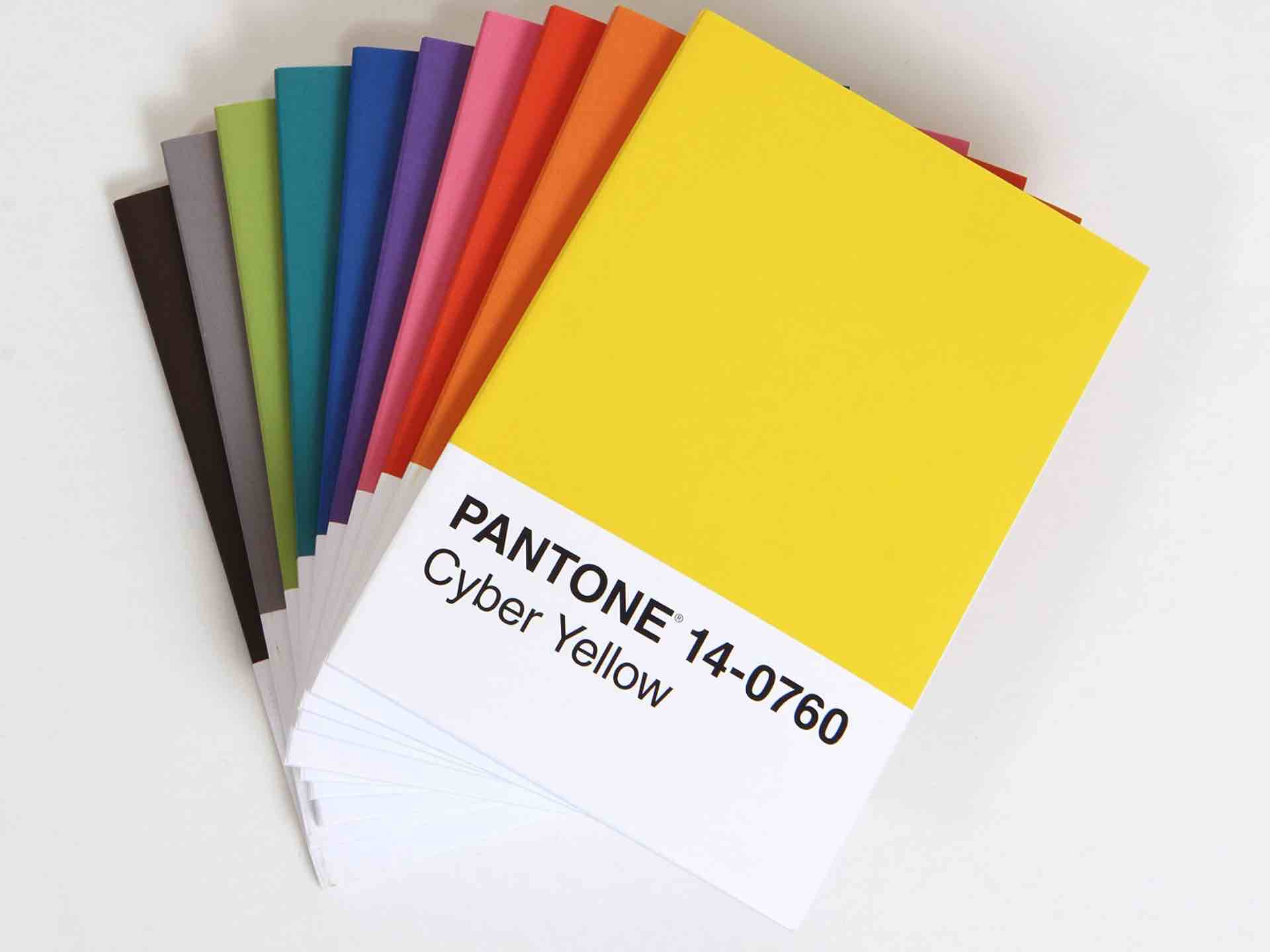 Pantone: 10 Notebooks
For the designer in your life: These rather chic notebooks are made to look like oversized Pantone color chips and look great as a collection on one's shelf with the included sturdy slipcase.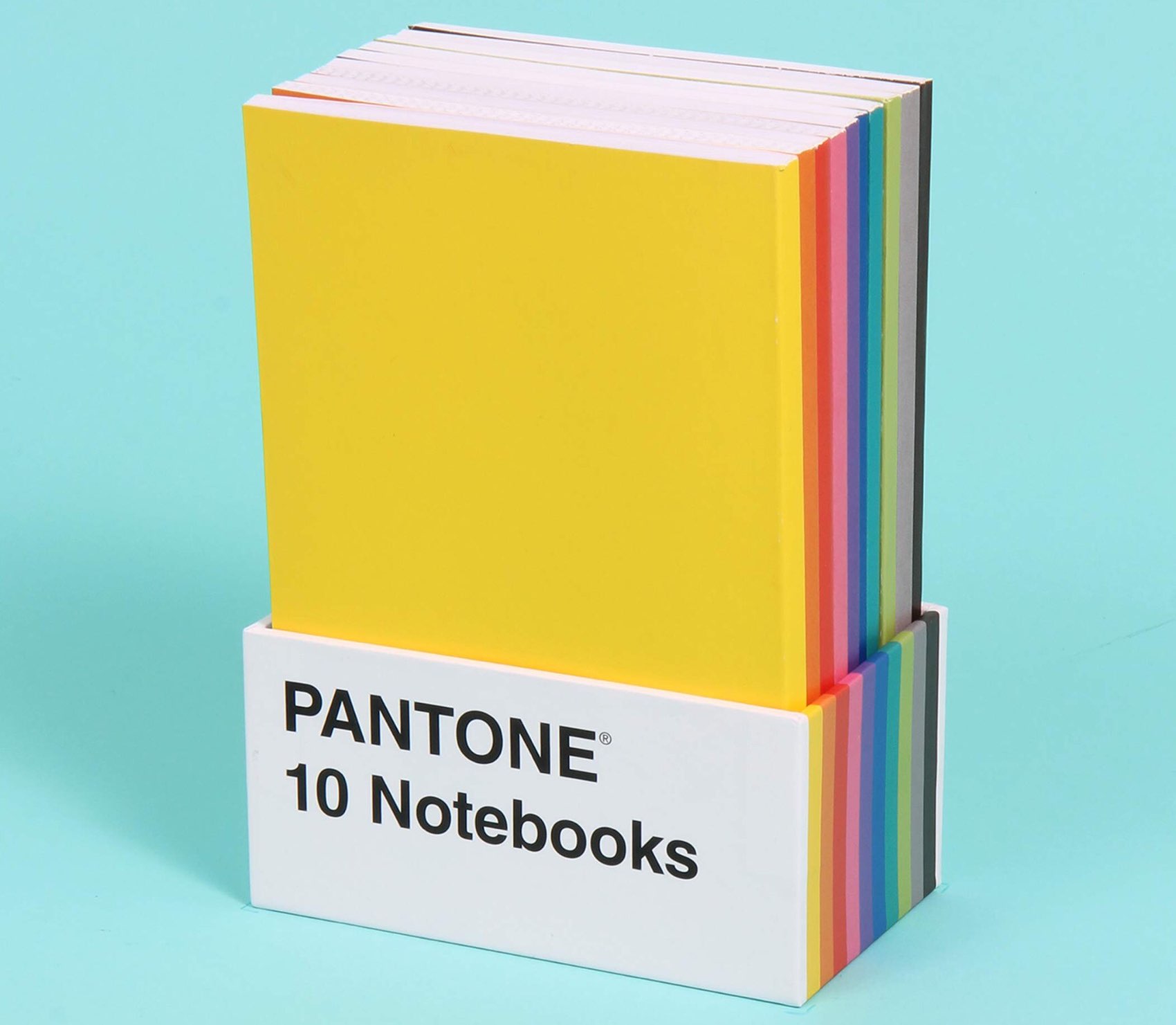 Each of the 10 notebooks feature a different-colored cover (like Cyber Yellow, Skydiver, Sun Orange, and more) and contains 64 dot-grid pages.
Keep in mind though that they're smaller than their photos would have you believe, measuring just 5.5″ x 3.5″ — ideal for keeping in a bag pocket for taking notes anywhere you go, but maybe not the best solution for taking notes in class.
Get the set for $20 on Amazon.