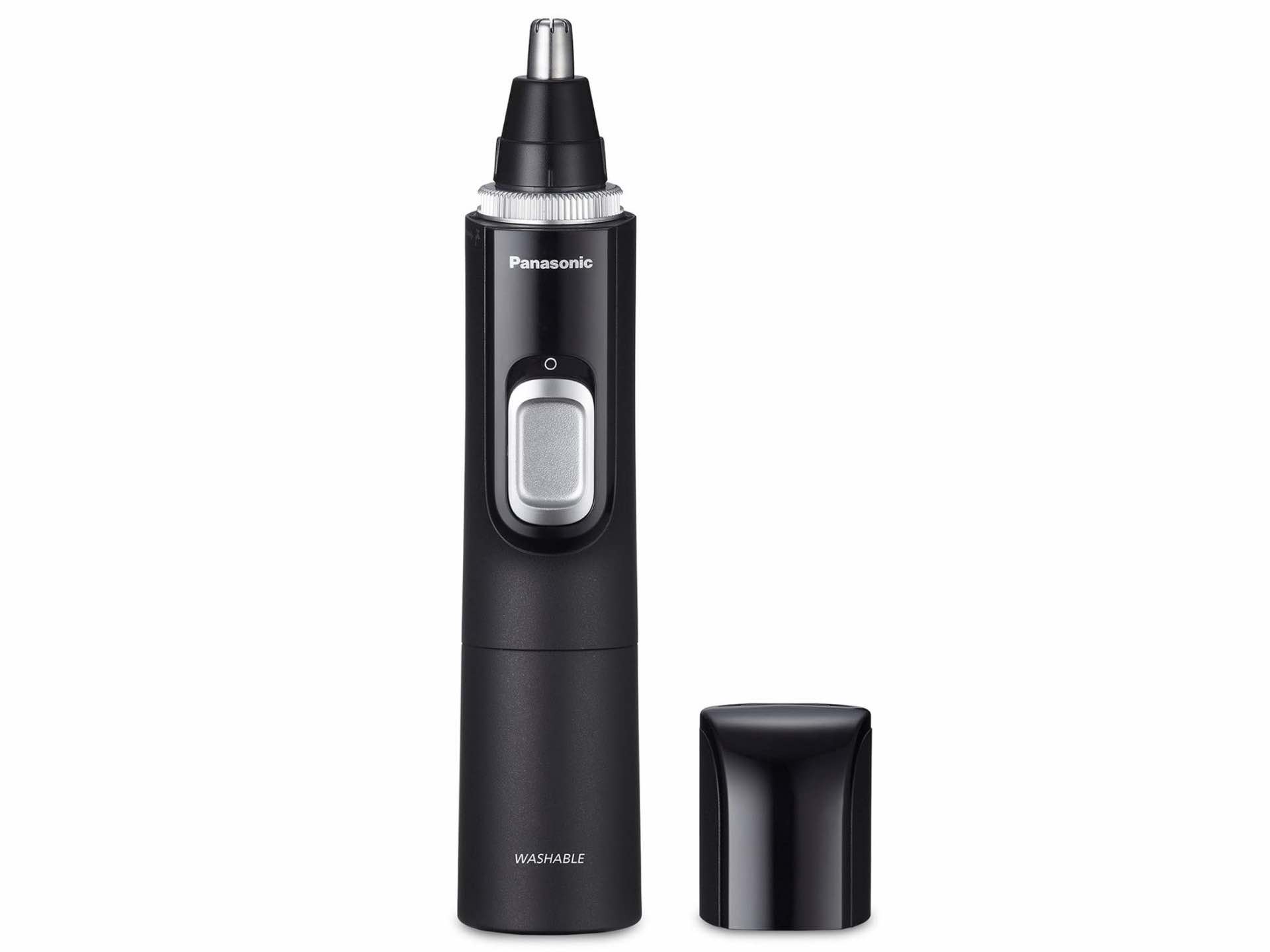 Panasonic ER-GN70-K Ear & Nose Hair Trimmer
Like its predecessor, the ER-GN30-K, Panasonic's ER-GN70-K ear + nose + facial hair trimmer is an excellent tool for keeping those unsightly hairs in check — without any uncomfortable/painful hair-pulling — except this one is even more powerful and better built than before.
It also now has a built-in vacuuming system that collects hairs as they're trimmed, so they don't end up in your sinuses or deep in your ear canal. When you're all groomed up, simply take off the trim head and give it a rinse under warm running water. Doesn't get much easier.
The ER-GN70-K runs on two AAA batteries (not included) and can run for up to 40 minutes on those. In order to keep from having to buy new batteries now and again, get some rechargeable ones and a good charger, which I would generally recommend whether or not you buy this trimmer.
Get the Panasonic ER-GN70-K trimmer for $45 on Amazon.