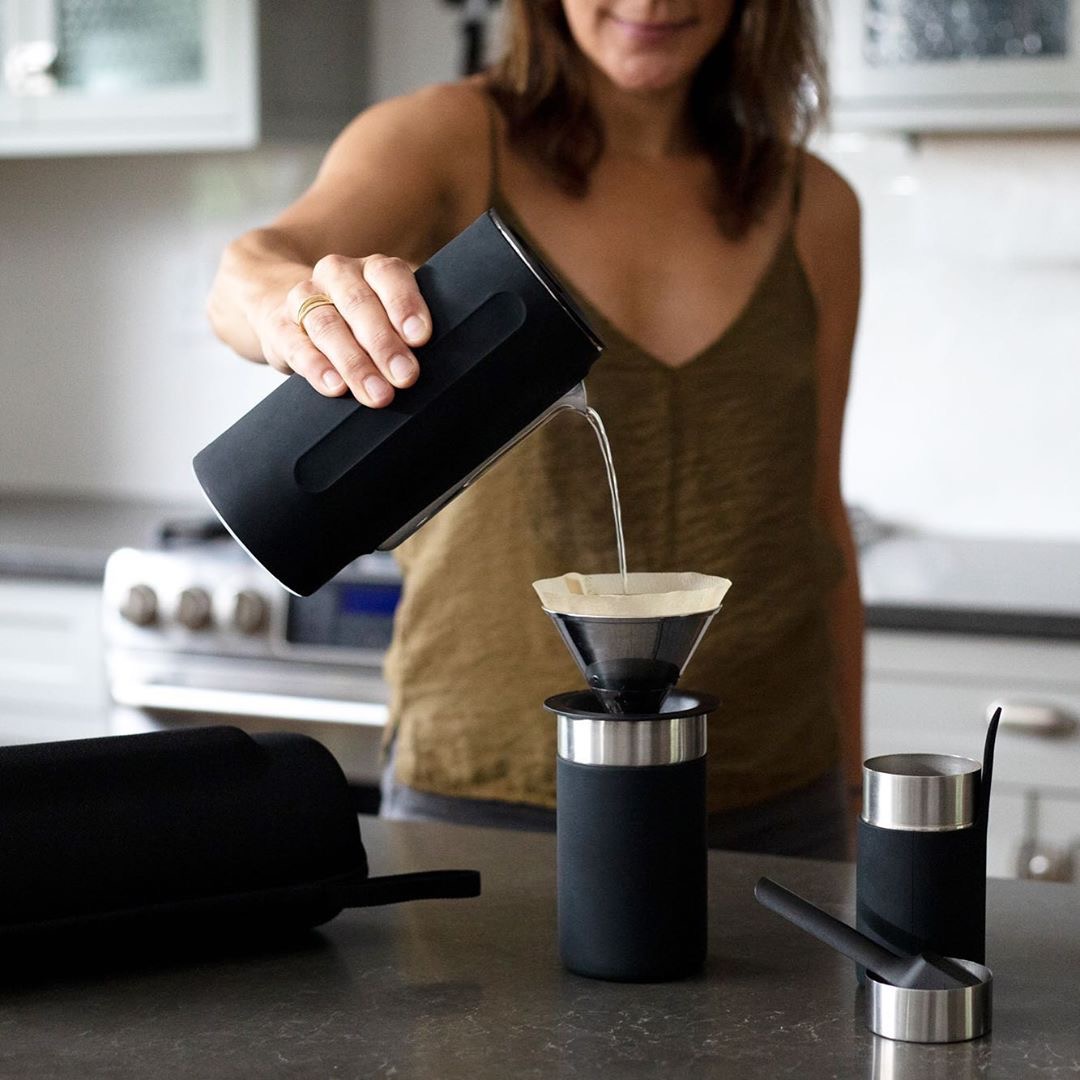 Pakt Travel Coffee Kit
Coffee nerds who travel a lot, listen up: You've got to check out this Kickstarter project for Pakt's travel coffee kit, which contains just about everything you need to make great pour-over coffee (minus a grinder) without leaving your hotel room — all in one compact, durable, and importantly, airline- and carry-on-friendly package. Yes, that includes an electric kettle.

The way it works is, all the items pictured above stack inside the kettle — à la Russian nesting dolls — which then fits nicely into the kit's special carrying case. Once you get where you're going, as long as you've got access to water and electricity, you can make a barista-quality cup of joe.
Last month, Chase Reeves did an extensive review of the kit that's definitely worth a watch, though it's mildly NSFW for language.
As I write this on Saturday, August 24th, 2019, the project only has 19 hours to go before it's successfully funded, so it's really down to the wire for anyone who plans to back the project. Backing at the $139 level or higher will earn you a kit sometime around December 2019, assuming all goes well with production.